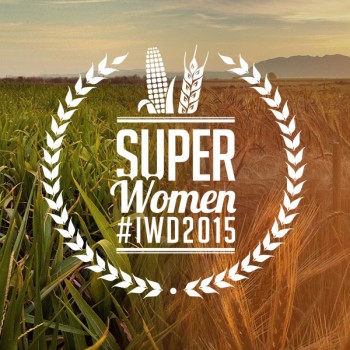 EL BATAN, Mexico (CIMMYT) – A social media crowd sourcing campaign initiated to celebrate the achievements of women has led to more than a dozen published blog story contributions about women in the maize and wheat sectors.
Each year, International Women's Day gives the world a chance to inspire women and celebrate their achievements. This year, the International Maize and Wheat Improvement Center (CIMMYT) put out a call asking for blog contributions from the social media community.
CIMMYT asked readers to submit stories about women who have made a difference in the maize and wheat sectors, including women involved in conservation agriculture, genetic resources, research, technology and related socio-economics.
The "Who is Your Maize or Wheat Super Woman?" stories are featured on the CIMMYT website from Monday, March 2, 2015 in the lead up to International Women's Day on Sunday, March 8, 2015.
Contributions include blog stories about women from Britain, Canada, Guatemala, India, Indonesia, Kenya, Mexico, and the United States. Their stories will also be made available in Spanish-language.
SUPER WOMEN BLOG POSTS: