Building upon a legacy of award-winning research for development.
CIMMYT grew out of a pilot program sponsored by the Mexican government and the Rockefeller Foundation in the 1940s and 50s and aimed at raising farm productivity in Mexico.
Under the scientific leadership of Norman E. Borlaug, the program developed higher yielding wheat varieties that were more resistant to diseases and provided stable yields in changing conditions for developing countries.
These varieties helped Mexico attain self-sufficiency in wheat production in the 1950s. In the 1960s and 70s, the same varieties helped India and Pakistan to stave off famine and produce record harvests.
The widespread adoption of improved varieties and farming practices that ensued was called the "Green Revolution."
In 1970, Borlaug, who was leading wheat research at CIMMYT, received the Nobel Peace Prize for his contributions to the Green Revolution.
Building on legacy
Over the years since its official establishment in 1966, CIMMYT has built upon this strong legacy of award-winning work.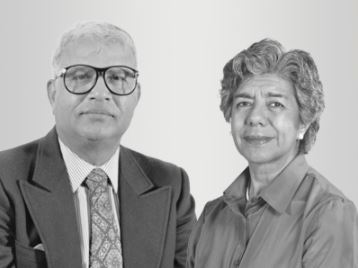 Evangelina Villegas and Surinder Vasal received the Millennial World Food Prize in 2000 for improving the diets of millions of "the world's most underfed and poorly nourished citizens" through their work at CIMMYT to develop quality protein maize.
In 2014, former CIMMYT wheat director Sanjaya Rajaram received the World Food Prize for breakthrough breeding research that significantly help to alleviate world hunger. The same year the World Food Prize's "Norman Borlaug Award for Field Research and Application" was awarded to Bram Govaerts.
CIMMYT scientists have won many other awards for research and field work in the past 50 years, the large number of trophies, titles, certificates, commemorative plaques and medals, acknowledging scientific excellence are too numerous to list, but some highlights follow:
Five Chinese Friendship Awards – Surinder K. Vasal – 2001, Ken Sayre – 2002, Hans Braun – 2003, José Luis Araus – 2008, Ravi Singh – 2015
Two Australian CM Donald Awards – Tony Fischer – 2004, Tim Reeves – 2017
Congressional Gold Medal – Borlaug, 2006
CGIAR King Baudouin Award – CIMMYT, 2006
Louis Malassis International Scientific Prize – Ken Sayer, 2010
Learn more about CIMMYT's award winning research.
Celebrating 50 years of research for impact
In 2016, CIMMYT brought together over 500 scientists, government officials, farmers and members of the international agriculture for development community to celebrate its 50th anniversary at a three-day conference from September 27 to 29.
The special event was a chance to reflect on the past and discuss how the socio-environmental challenges of the future will affect agriculture research for development, smallholder farmers and crop yields.