Maize is more than a crop in Mexico. In many cases, it connects families with their past. Landraces are maize varieties that have been cultivated and subjected to selection by farmers for generations, retaining a distinct identity and lacking formal crop improvement. They provide the basis of Mexico's maize diversity.
Back in 1966-67, researcher Ángel Kato from the International Maize and Wheat Improvement Center (CIMMYT) collected 93 maize landraces samples from 66 families in Mexico's state of Morelos. These seeds were safeguarded in CIMMYT's Germplasm Bank, which today stores 28,000 samples of maize and its wild relatives from 88 countries.
50 years later, doctoral candidate Denisse McLean-Rodriguez, from the Sant'Anna School of Advanced Studies in Italy, and researchers from CIMMYT started a new study to trace the conservation and abandonment of maize landraces over the years.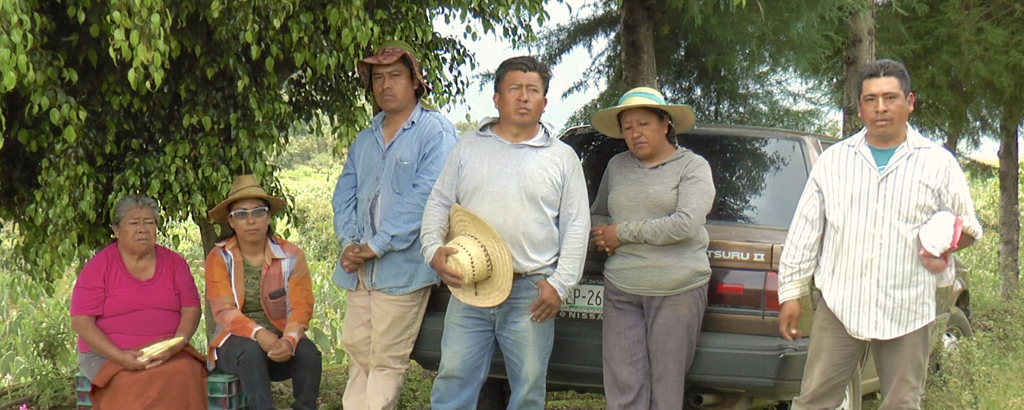 The study shows that landrace abandonment is common when farming passes from one generation to the next. Older farmers were attached to their landraces and continued cultivating them, even in the face of pressing reasons to change or replace them. When the younger generations take over farm management, these landraces are often abandoned. Nonetheless, young farmers still value the cultural importance of landraces.
Maize landraces can be conserved "in situ" in farmers' fields and "ex situ" in a protected space such as a germplasm bank or community seed bank. The loss of landraces in farmers' fields over 50 years emphasizes the importance of ex situ conservation. Traits found in landraces can be incorporated into new varieties to address some of the world's most pressing agriculture challenges like changing climates, emerging pests and disease, and malnutrition.
This research was supported by the CGIAR Research Program on Maize (MAIZE), the Sant'Anna School of Advanced Studies, Wageningen University and the Global Crop Diversity Trust.