The International Maize and Wheat Improvement Center (CIMMYT) operates five agricultural experiment stations in Mexico. Strategically located across the country to take advantage of different growing conditions — spanning arid northern plains to sub-tropical and temperate climatic zones — the stations offer unique and well-managed testing conditions for a variety of biotic and abiotic stresses.
Heat and drought tolerance in wheat is the focus of study at Ciudad Obregón, while the humid, cool conditions at Toluca are ideal for studying wheat resistance to foliar diseases. The tropical and sub-tropical settings of Agua Fría and Tlaltizapán respectively are suited to maize field trials, while at El Batán researchers carry out a wide variety of maize and wheat trials.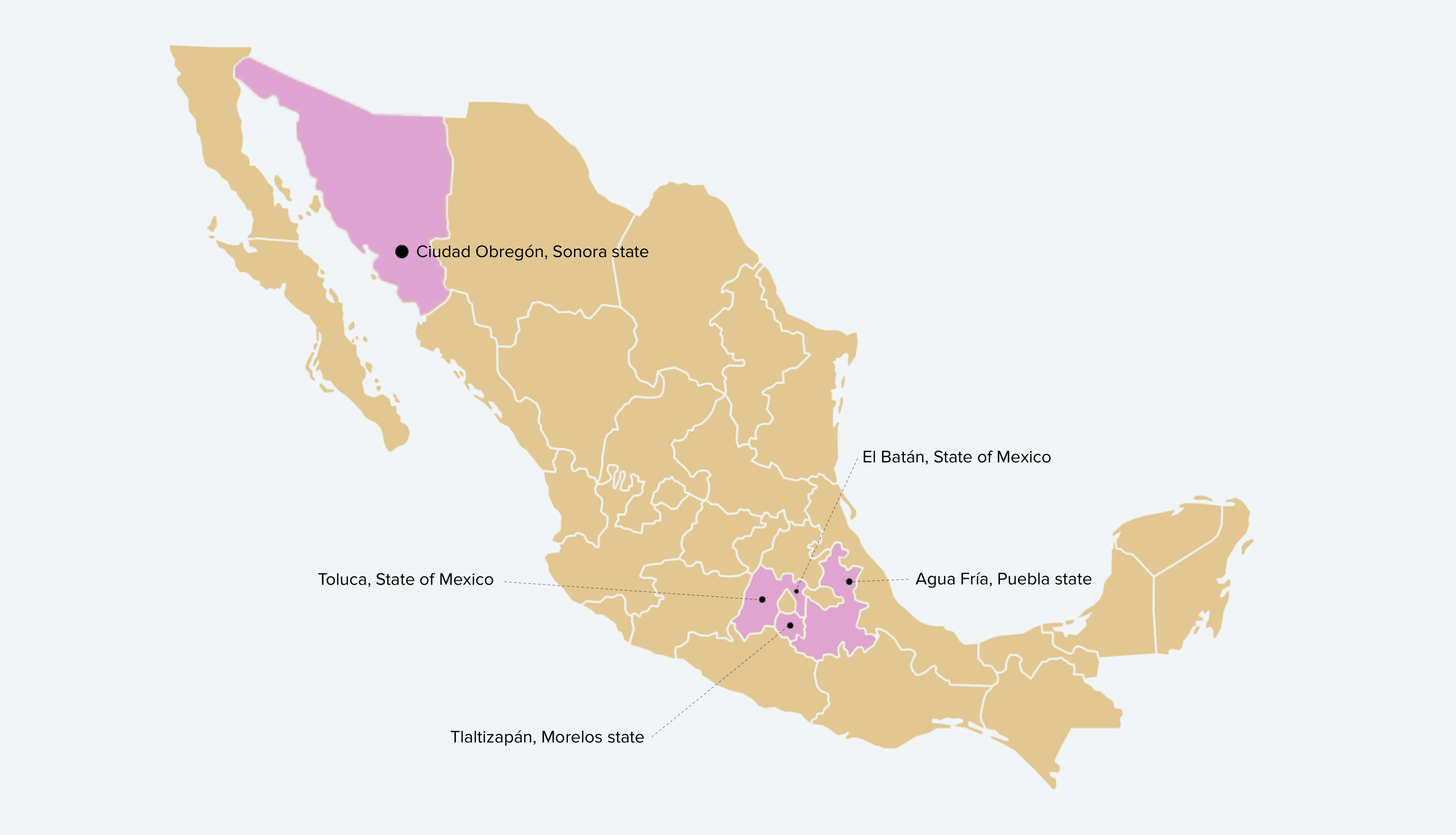 A new video highlights the important and valuable contribution of the five experimental stations in Mexico to CIMMYT's goal of developing maize and wheat that can cope with demanding environments around the world, helping smallholder farmers in Africa, Asia and Latin America adapt to challenges like climate change, emerging pests and disease, and malnutrition.
Featuring aerial cinematography and interviews with each station's manager, the video takes viewers on a journey to each experimental station to highlight the research and management practices specific to each location.
In addition to their role in breeding maize and wheat varieties, CIMMYT's experimental stations host educational events throughout the year that train the next generation of farmers, policymakers and crop scientists. They also provide the canvas on which CIMMYT scientists develop and test farming practices and technologies to help farmers grow more with less.
Some of the stations also hold historical significance. Ciudad Obregón and Toluca are two of the sites where Norman Borlaug set up his shuttle breeding program that provided the foundations of the Green Revolution. It was also in Toluca, while at a trial plot alongside six young scientists from four developing nations, where Borlaug first received news of his 1970 Nobel Peace Prize award.