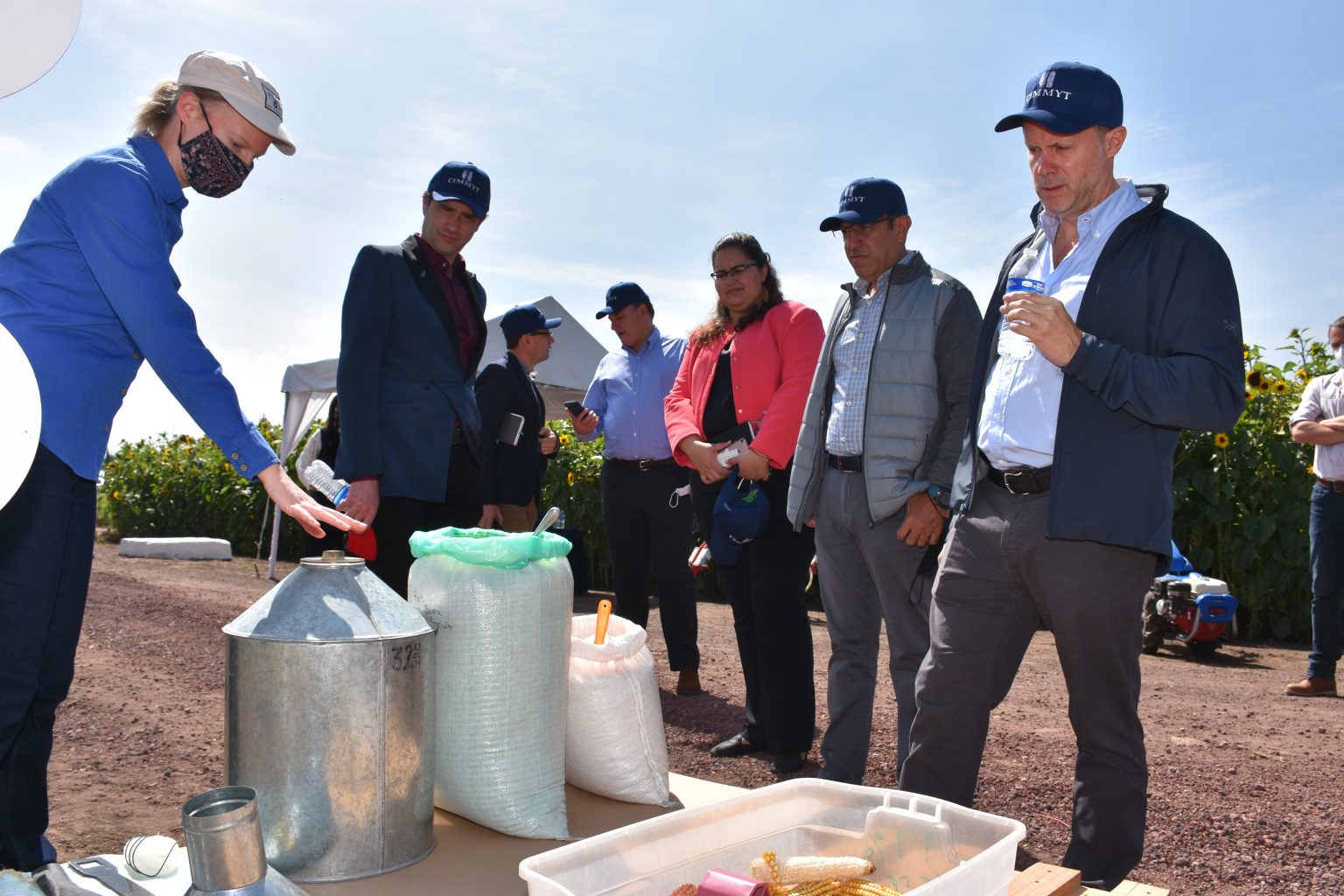 High-level representatives of the Carlos Slim Foundation and Mexico's National Agriculture Council (CNA) visited the global headquarters of the International Maize and Wheat Improvement Center (CIMMYT) outside Mexico City on October 18, 2021, to learn about innovative research to promote sustainable production systems in Mexico and the world.
Carlos Slim Foundation and CNA representatives agreed that public and private sectors, civil society and international research organizations like CIMMYT must collaborate to address the challenges related to climate change, forced migration and rural insecurity.
"It is necessary to give more visibility to and make use of CIMMYT's world-class laboratories and research fields, to enhance their impact on sustainable development and the 2030 agenda," said Juan Cortina Gallardo, president of the CNA.
The tour included a visit to CIMMYT's germplasm bank, where the world's largest collections of maize and wheat biodiversity are conserved. Visitors also toured the laboratories, greenhouses and experimental fields where cutting-edge science is applied to improve yield potential, adaptability to climate change, resistance to pests and diseases, and nutritional and processing quality of maize and wheat.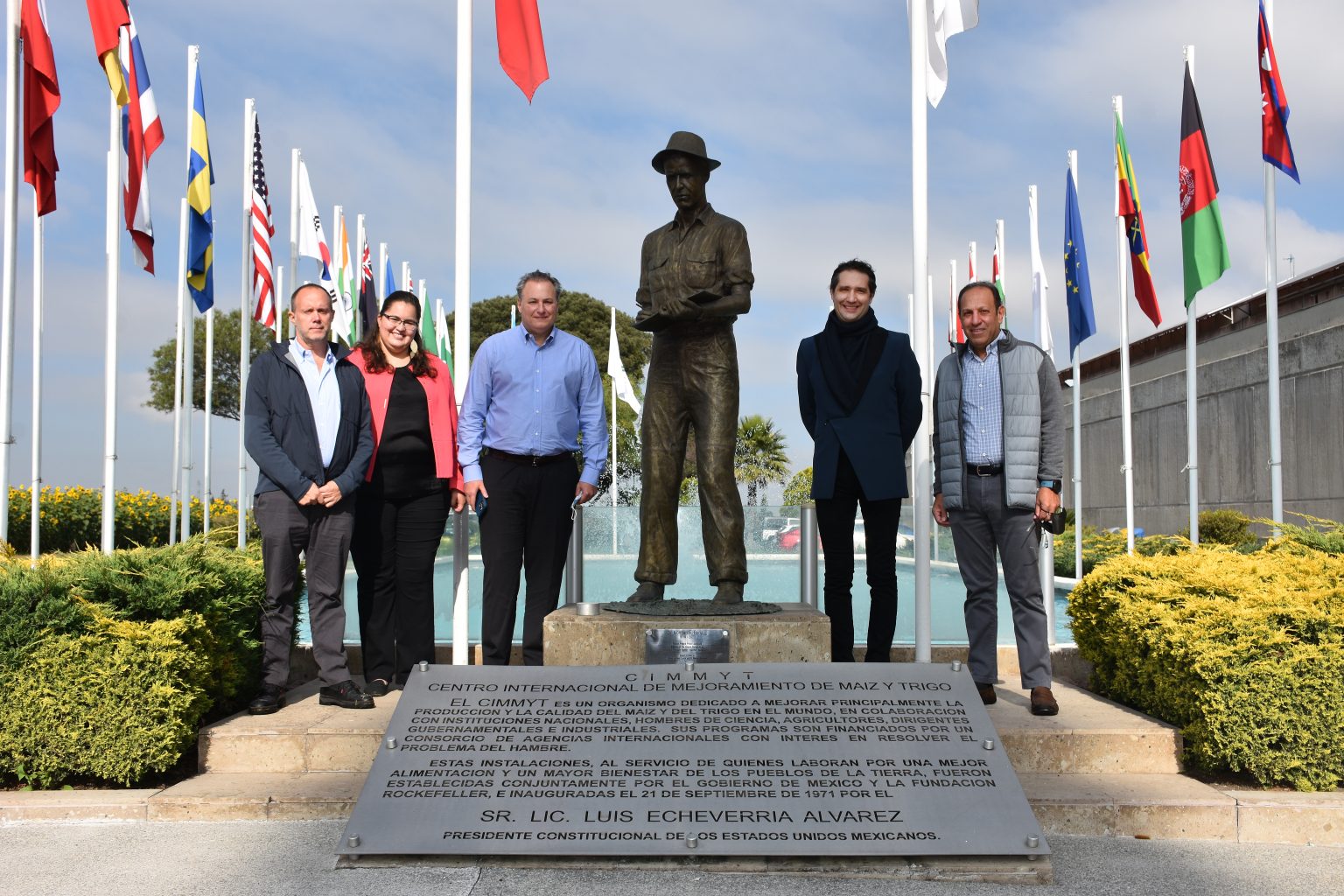 From Mexico to the world
"CIMMYT implements Crops for Mexico, a research and capacity building project building on the successes and lessons learned from MasAgro, where smallholder farmers increase their productivity to expand their market opportunities and can, for example, join the supply chain of large companies as providers and contribute to social development of Mexican farming," Cortina Gallardo said.
CIMMYT carries out more than 150 integrated development projects related to maize and wheat systems in 50 countries. They are all supported by first-class research infrastructure in CIMMYT's global headquarters, funded by the Carlos Slim Foundation.
"Our goal is to put CIMMYT's laboratories, greenhouses and experimental fields at the service of farmers and both public and private sectors as needed," said Bram Govaerts, director general of CIMMYT. "Accelerating the development of sustainable agricultural practices and more nutritious and resilient varieties contributes to transforming agricultural systems around the world, strengthening global food security and reducing the impact of agriculture on climate change."