This year's Borlaug Global Rust Initiative (BGRI) Gene Stewardship Award recipients have been recognized for their innovative research tackling the global problem of wheat leaf rust.Led by Julio Huerta from the Instituto Nacional de Investigaciones Forestales, Agrícolas y Pecuarias (INIFAP), members of the award-winning team include:
Héctor Eduardo Villaseñor Mir (cereal breeder)
René Hortelano Santa Rosa (cereal breeder)
Eliel Martínez Cruz, (cereal chemist)
María Florencia Rodríguez García (cereal pathologist)
Ernesto Solís Moya (wheat breeder)
Jorge Iván Alvarado Padilla (wheat breeder)
The award recognizes the team's long-term contribution to Mexican wheat cultivation and their efforts to expand impacts worldwide. They have released many varieties with resistance to leaf rust, which has led to the stabilization of the disease in bread wheat.
Presented annually, the award is bestowed upon a team of researchers serving a national breeding program or other nationally based institution. Winners receive an inscribed bronze statue of Norman Borlaug.
Huerta has been hosted by the International Maize and Wheat Improvement Center (CIMMYT) in Mexico since the late 1990s.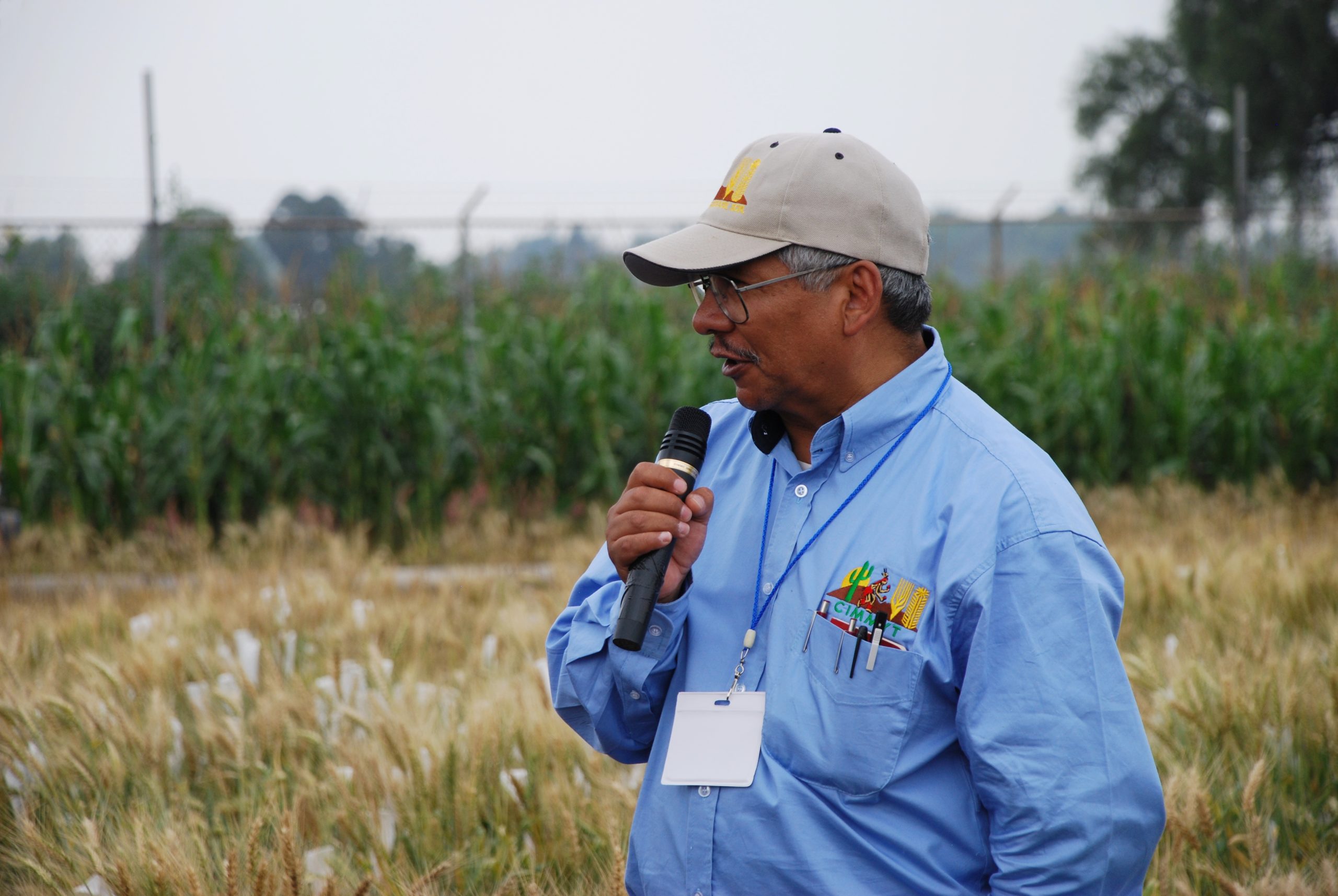 BGRI Technical Workshop
Receiving the prize at the 2022 BGRI Technical Workshop on September 9, Huerta said, "The award means a recognition from the global rust scientific community for the hard work (flesh, mind, soul and spirit) over the years, carried with many colleagues around the world to keep rust disease under control."
Alison Bentley, director of the Global Wheat Program, also participated in the event with a presentation on the connection between conflict and vulnerability in global food systems. She explored reasons why wheat has been dramatically impacted by the conflict in Ukraine and summarized the proposed response agenda by CIMMYT.