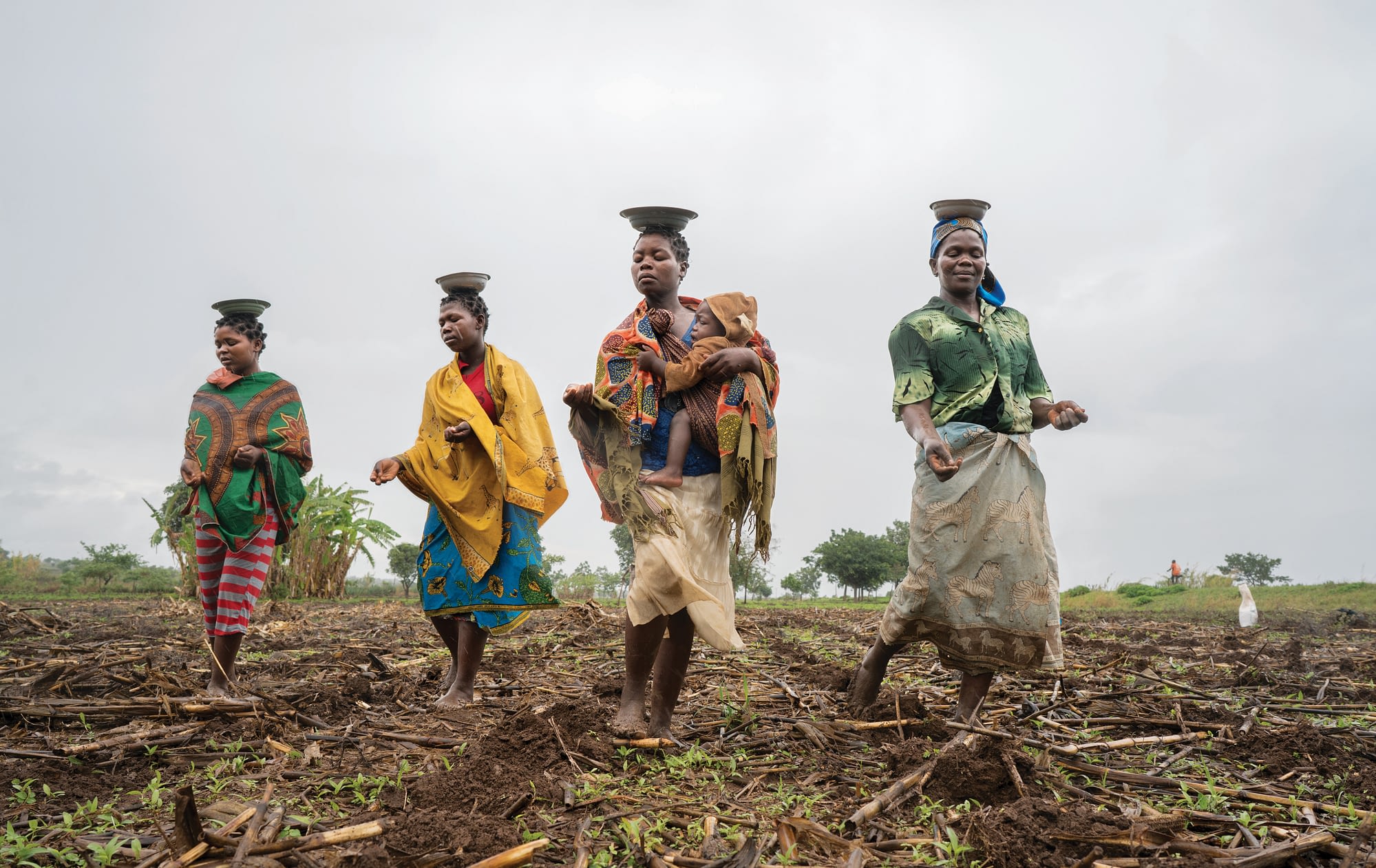 Tackling the challenges of climate change and increasing scarcity of resources like arable land and water requires that farming and food systems around the world undergo fundamental shifts in thinking and practices. A new book draws on experiences of men and women farmers across eastern and southern Africa who have been associated with the Sustainable Intensification of Maize-Legume Systems for Food Security in Eastern and Southern Africa (SIMLESA) project. The inspiring and moving accounts tell the story of how these farmers have bravely embraced change to improve their farming methods and consequently the lives and livelihoods of their families.
The maize-growing regions of southern and eastern Africa face many challenges, including lower than average yields, crop susceptibility to pests and diseases, and abiotic stresses such as droughts that can be frequent and severe. There is also widespread lack of access to high-yielding stress resilient improved seed and other farming innovations, presenting a need for scalable technologies, adapted to farmers' growing conditions.
Maize is the most important staple crop in the region, feeding more than 200-300 million people across Africa and providing food and income security to millions of smallholder farmers. Prioritization of cost reducing, yield enhancing and resource conserving farming methods is vital to catalyze a shift towards sustainable and resilient maize agri-food systems. Conservation agriculture (CA) is one promising approach.
Launched in 2010, SIMLESA is led by the International Maize and Wheat Improvement Center (CIMMYT) and funded by the Australian Center for International Agricultural Research (ACIAR). The project supports farmers and partner organizations to achieve increased food production while minimizing pressure on the environment by using smallholder farmers' resources more efficiently through CA approaches. SIMLESA is implemented by national agricultural research systems, agribusinesses and farmers in partner countries including, Ethiopia, Kenya, Malawi, Mozambique, Rwanda, Tanzania and Uganda.
The farmers' words in this book drive home the core philosophy of SIMLESA: that critical paradigm shifts in smallholder farming are possible and can lead to positive and potentially lasting impacts.
The candid accounts of the benefits yielded from adopting new practices like CA are a testimony to this idea:  "Now we have seen with our own eyes these new methods are beneficial, and we want to continue what we are doing….my field is a school where others can learn," said Maria Gorete, a farmer in Mozambique.
Policy makers and scientists from eastern and southern Africa met in Uganda at a regional forum convened by the Association for Strengthening Agricultural Research in Eastern and Central Africa (ASARECA), on 3-4 May 2019. The forum discussed ways to scale up the learnings of SIMLESA and a joint communique recommending policy actions was signed by the Ministers of Agriculture of the Republic of Burundi, the Republic of the Congo, the Democratic Republic of Congo, the State of Eritrea, the Federal Democratic Republic of Ethiopia, the Republic of Kenya, the Republic of Madagascar,  the Republic of Rwanda, the Republic of South Sudan, the Republic of the Sudan, the United Republic of Tanzania, the Republic of Uganda, the Republic of Malawi and the Republic of Mozambique of the high level Ministerial Panel on Sustainable Intensification of Maize-Legume Cropping Systems for Food Security in Eastern and Southern Africa (SIMLESA).