Women have the potential to be drivers of agricultural transformation in Africa, holding the key to improving their families' livelihoods and food security. However, constraints such as lack of access to initial capital, machinery, reliable markets, and knowledge and training are difficult to overcome, leading to restricted participation by women and young people in agricultural systems in Africa.
A new video from the Sustainable Intensification of Maize-Legume Systems for Food Security in Eastern and Southern Africa (SIMLESA) project highlights the importance of gender equity and social inclusion to achieving project impacts and outcomes, helping to drive transformative change towards securing a food-secure future for Africa. Case studies and interviews with women and men farmers — including young people — detail how SIMLESA's approach has re-shaped their maize-based farming lives.
The video is aligned with the theme for International Women's Day 2019, "Think Equal, Build Smart, Innovate for Change," which places the spotlight on innovative ways in which we can advance gender equality and the empowerment of women.
"This video is intended to educate the agricultural community and wider public on the importance of applying sustainable intensification agricultural practices and technologies in order to bridge the gender gap in agricultural productivity and achieve agricultural transformation for smallholder farmers in Africa," said Rahma Adam, Gender and Development Specialist with CIMMYT in Kenya. "We hope stakeholders will be able to see the benefits of these practices and technologies, and work towards finding ways to implement them into their agricultural practices or programs."
Launched in 2010, SIMLESA is led by the International Maize and Wheat Improvement Center (CIMMYT) and funded by the Australian Center for International Agricultural Research (ACIAR). It is implemented by national agricultural research systems, agribusinesses and farmers in partner countries including Ethiopia, Kenya, Malawi, Mozambique, Rwanda, Tanzania and Uganda.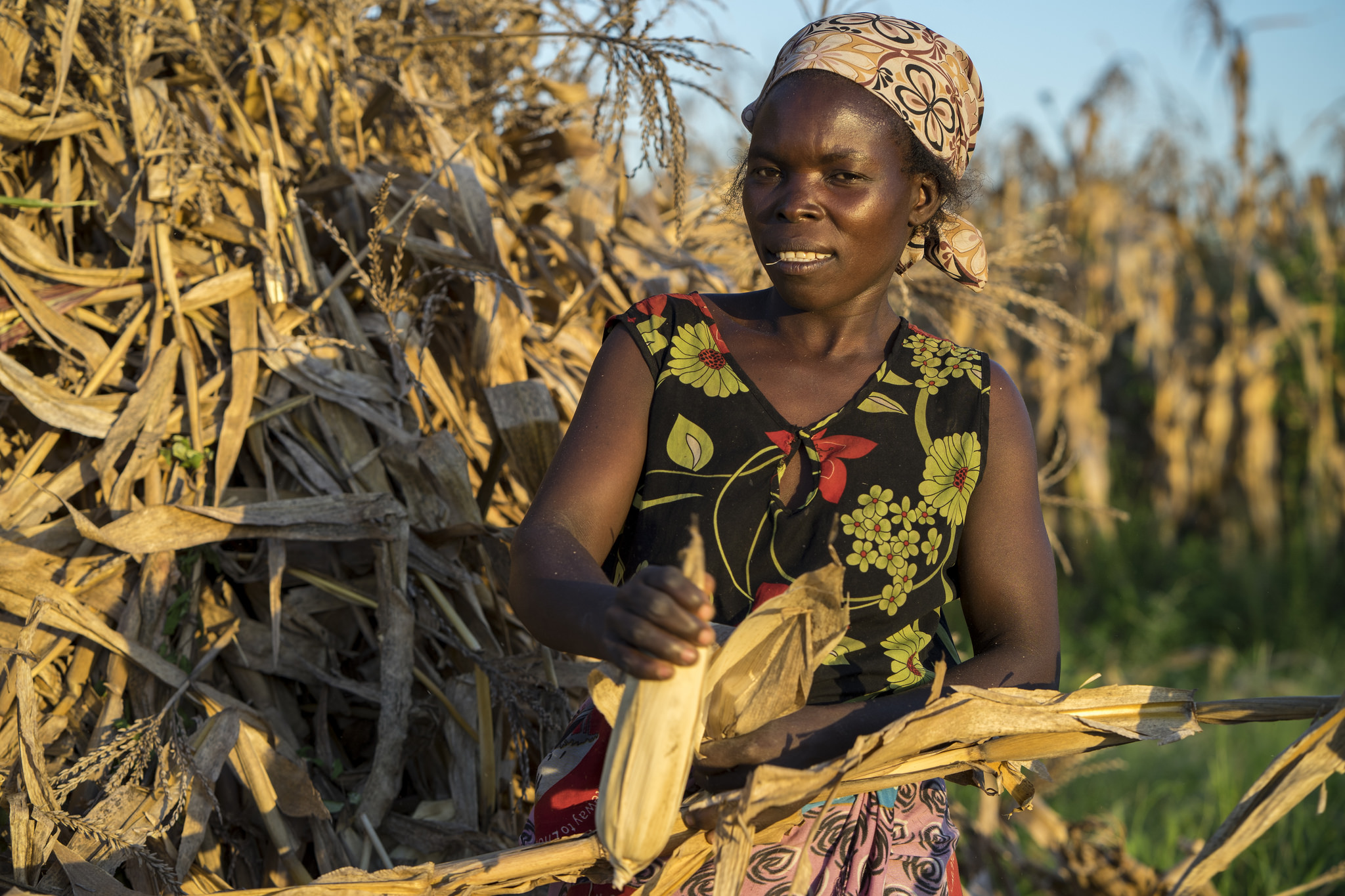 Putting equal opportunities at the center
Following a participatory research for development approach, the SIMLESA team works alongside farmers and partner organizations to achieve increased food production while minimizing pressure on the environment by using smallholder farmers' resources more efficiently and empowering women, men and young people to make decisions.
The SIMLESA project achieves impact by integrating gender sensitivity into all project activities and developing a deep understanding of social contexts and factors that constrain access to, and adoption of, improved technologies. Initiatives are able to reach all individuals in the project's target communities, leaving no one out.
"The benefits of fostering equal opportunities for women, men and young people through SIMLESA's work are enormous," said Adam. Equal opportunities mean better access to information, markets, and improved varieties of seeds; participation in field trials, demonstrations and training; and the provision of leadership opportunities in local innovation platforms.
Central to the success of the SIMLESA project is the concept of Agricultural Innovation Platforms. "Being members of these platforms, farmers can access credits, which they can use to purchase farm inputs," explained Adam. "They are able to take part in collective marketing and get a better price for their crops. The Agricultural Innovation Platforms also facilitate training on better agribusiness management practices and the sharing of ideas about other productive investment opportunities to better farmers' lives. All these benefits were hard to come by when the women and youth farmers were farming on their own without being associated to the SIMLESA project or part of the platforms."
The words of Rukaya Hasani Mtambo, a farmer from Tanzania, are a testimony to the power of this idea. "As a woman, I am leader of our group and head of my household. I always encourage my fellow women, convincing them we are capable. We should not underestimate what we can do."
To watch the full video, click here.
To watch other videos about the SIMLESA project, click here.