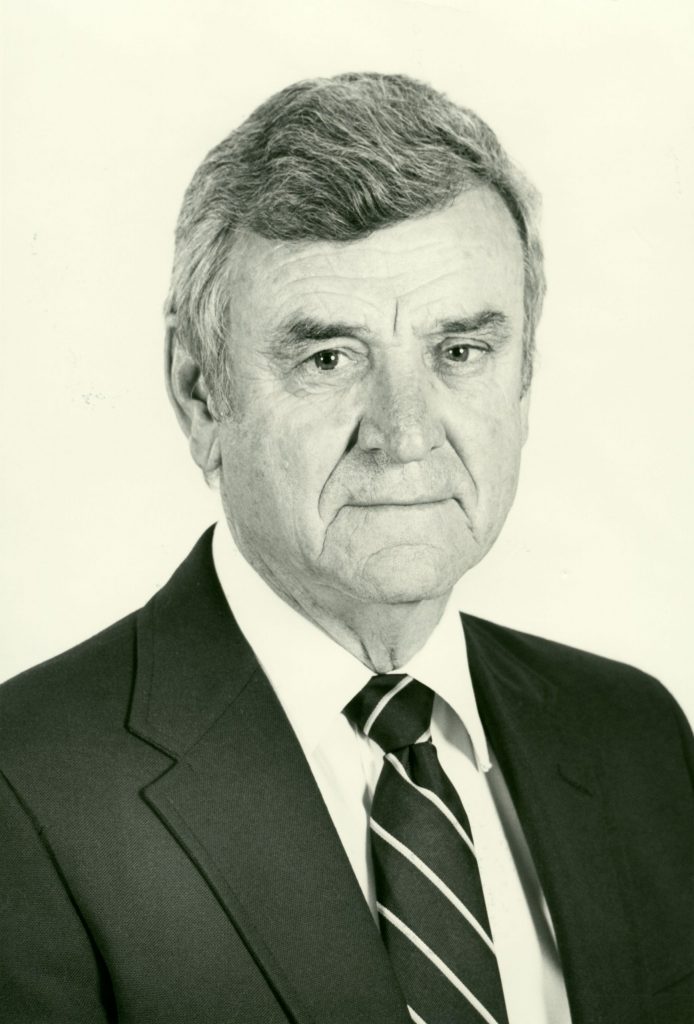 The International Maize and Wheat Improvement Center (CIMMYT) sadly notes the passing of Byrd C. Curtis, former Director of the Global Wheat Program, on January 7. He was 95 years old and lived in Fort Collins, Colorado, USA, with his wife Eloise Curtis.
From his studies at Oklahoma State University to retiring after a fruitful international career with Colorado State University, Cargill Inc. and CIMMYT, he never got weary of sharing his passion for breeding better, tastier and sturdier wheat to improve peoples' livelihoods.
He was an innovator at heart and his legacy will live on through Colorado State University's wheat breeding program and the many wheat varieties he developed. Not only did he start Colorado State University's wheat breeding program in 1963, but he also ensured that the varieties that were bred by his team reflected the needs of humanity for decades to come, such as the hard, red winter wheat variety named after himself.
Curtis worked at CIMMYT from 1982 and 1988 as Director of the Global Wheat Program. Together with his team, he worked to position CIMMYT as the leading international research-for-development and breeding organization for wheat for years to come.
"Byrd was very keen to build oral communication skills of scientists, which has been very helpful to me," said Ravi Singh, Head of Global Wheat Improvement at CIMMYT. "He also initiated the Turkey-CIMMYT-ICARDA International Winter Wheat Improvement Partnership's (IWWIP) winter wheat breeding program and even worked there in Turkey in his final year with CIMMYT to ensure it would take off well."
Byrd was instrumental and showed tremendous foresight. IWWIP's establishment in Turkey became first major breeding program within CGIAR that was hosted by a national program. He strongly supported the creation of the Wide Crossing Program. The synthetic wheat varieties developed in this program have had global impact on wheat improvement.
Aside from his remarkable technical legacy, Byrd had a knack for choosing the right people for the job. In the six years as Director of the Global Wheat Program, he hired scientists who held major roles in global wheat improvement: Ravi Singh, Distinguished Scientist and Head of Global Wheat Improvement; Wolfgang Pfeiffer, former leader of spring bread wheat, durum wheat, and triticale crop improvement; and Hans Braun, Director of the Global Wheat Program from 2004 to 2020.
"Byrd not only initiated the winter wheat program," said former Global Wheat Program Director Hans Braun, who was hired by Byrd in 1983. "He was also director when the tropical wheat program was implemented in Thailand." This program's work increased yields up to 1.5 tons per hectare but ultimately did not convince Thai farmers. Nevertheless, Braun said, "One of the oddest experiences I've had was to see our winter wheat material from Turkey grown in the Thai jungle!"
After retiring from his professional life in 1991, Curtis and his wife Eloise moved back to Fort Collins, where his career started in the 1960s and where he will be remembered by his townspeople — and fellow athletes and gym-goers — for his determination and active lifestyle.
The CIMMYT community sends its deepest sympathies and wishes for peace to the Curtis family.