The Eastern Gangetic Plains (EGP) are vulnerable to climate change and face tremendous challenges, including heat, drought, and floods. More than 400 million people in this region depend on agriculture for their livelihoods and food security; improvements to their farming systems on a wide scale can contribute to the Sustainable Development Goals (SDGs).
The Australian Centre for International Agricultural Research (ACIAR) has been supporting smallholder farmers to make agriculture more profitable, productive, and sustainable while also safeguarding the environment and encouraging women's participation through a partnership with the International Maize and Wheat Improvement Center (CIMMYT). On World Food Day, these projects are more important than ever, as scientists strive to leave no one behind.
The EGP have the potential to significantly improve food security in South Asia, but agricultural production is still poor, and diversification opportunities are few. This is a result of underdeveloped markets, a lack of agricultural knowledge and service networks, insufficient development of available water resources, and low adoption of sustainable farming techniques.
Current food systems in the EGP fail to provide smallholder farmers with a viable means to prosper, do not provide recommended diets, and impose undue strain on the region's natural resources. It is therefore crucial to transform the food system with practical technological solutions for smallholders and with scaling-up initiatives.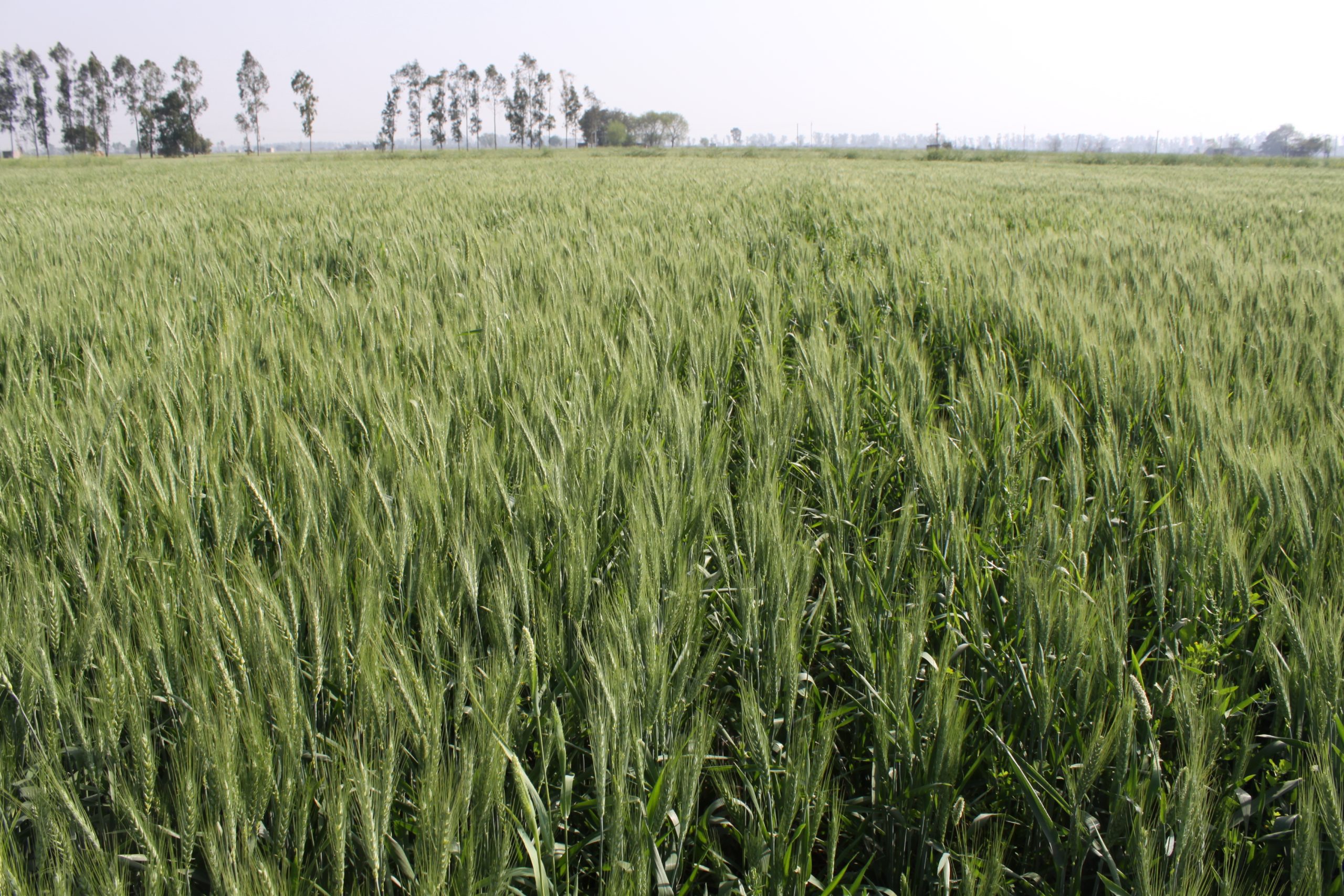 ACIAR: Understanding and promoting sustainable transformation of food systems
Over the past ten years, ACIAR has extensively focused research on various agricultural techniques in this region. The Sustainable and Resilient Farming Systems Intensification in the Eastern Gangetic Plains (SRFSI) project sought to understand local systems, demonstrate the efficacy of Conservation Agriculture-based Sustainable Intensification (CASI) approaches, and create an environment that would support and scale-up these technologies.
To establish a connection between research outputs and development goals, the Transforming Smallholder Food Systems in the Eastern Gangetic Plains (Rupantar) project expands on previous work and partnership networks. This is a collaborative venture with CIMMYT that demonstrates inclusive diversification pathways, defines scaling up procedures for millions of smallholder farmers in the region, and produces a better understanding of the policies that support diversification.
Building the future and inspiring communities
Men and women both contribute substantially to farming activities in the EGP of India, Bangladesh, and Nepal, but gender roles differ according to location, crops and opportunities. It is a prevalent perception supported by culture, tradition, and social biases that women cannot be head of the household.
In Coochbehar, India, the unfortunate passing of Jahanara Bibi's husband left her as head of her household and sole guardian of her only son. Though a tragic event, Bibi never gave up hope.
Going through hardships of a rural single female farmer intensified by poverty, Bibi came to know about CASI techniques and the use of zero-till machines.
Though it seemed like a far-fetched technique at first and with no large network to rely on for advice, Bibi decided to gather all her courage and give it a try. Being lower cost, more productive, adding income, and saving her time and energy all encouraged Bibi to adopt this zero-till machine in 2013, which she uses to this day. Today, she advocates for CASI technology-based farming and has stood tall as an inspiration to men and women.
"I feel happy when people come to me for advice – the same people who once thought I was good for nothing," said Bibi.
With no regrets from life and grateful for all the support she received, Bibi dreams of her future as a female agro-entrepreneur. Being a lead female farmer of her community and having good contact with the agriculture office and conducive connection with local service providers, she believes that her dream is completely achievable and can inspire many single rural female farmers like herself to encourage them to change perceptions about the role of women.
Cover photo: Jahanara Bibi standing by her farm, Coochbehar, India. (Photo: Manisha Shrestha/CIMMYT)