In most developing countries, smallholder farmers are the main source of food production, relying heavily on animal and human power. Women play a significant role in this process — from the early days of land preparation to harvesting. However, the sector not only lacks appropriate technologies — such as storage that could reduce postharvest loss and ultimately maximize both the quality and quantity of the farm produce — but fails to include women in the design and validation of these technologies from the beginning.
"Agricultural outputs can be increased if policy makers and other stakeholders consider mechanization beyond simply more power and tractorization in the field," says Rabe Yahaya, an agricultural mechanization expert at CIMMYT. "Increases in productivity start from planting all the way to storage and processing, and when women are empowered and included at all levels of the value chain."
In recent years, mechanization has become a hot topic, strongly supported by the German Federal Ministry for Economic Cooperation and Development (BMZ). Under the commission of BMZ, the German development agency GIZ set up the Green Innovation Centers (GIC) program, under which the International Maize and Wheat Improvement Center (CIMMYT) supports mechanization projects in 16 countries — 14 in Africa and two in Asia.
As part of the GIC program, a cross-country working group on agricultural mechanization is striving to improve knowledge on mechanization, exchange best practices among country projects and programs, and foster links between members and other mechanization experts. In this context, CIMMYT has facilitated the development of a matchmaking and south-south learning matrix where each country can indicate what experience they need and what they can offer to the others in the working group. CIMMYT has also developed an expert database for GIC so country teams can reach external consultants to get the support they need.
"The Green Innovation Centers have the resources and mandate to really have an impact at scale, and it is great that CIMMYT was asked to bring the latest thinking around sustainable scaling," says CIMMYT scaling advisor Lennart Woltering. "This is a beautiful partnership where the added value of each partner is very clear, and we hope to forge more of these partnerships with other development organizations so that CIMMYT can do the research in and for development."
This approach strongly supports organizational capacity development and improves cooperation between the country projects, explains Joachim Stahl, a capacity development expert at CIMMYT. "This is a fantastic opportunity to support GIZ in working with a strategic approach." Like Woltering and Yahaya, Stahl is a GIZ-CIM integrated expert, whose position at CIMMYT is directly supported through GIZ.
A catalyst for South-South learning and cooperation
Earlier this year, CIMMYT and GIZ jointly organized the mechanization working group's annual meeting, which focused on finding storage technologies and mechanization solutions that benefit and include women. Held from July 7–10 July, the virtual event brought together around 60 experts and professionals from 20 countries, who shared their experiences and presented the most successful storage solutions that have been accepted by farmers in Africa for their adaptability, innovativeness and cost and that fit best with local realities.
CIMMYT postharvest specialist Sylvanus Odjo outlined how to reduce postharvest losses and improve food security in smallholder farming systems using inert dusts such as silica, detailing how these can be applied to large-scale agriculture and what viable business models could look like. Alongside this and the presentation of Purdue University's improved crop storage bags, participants had the opportunity to discuss new technologies in detail, asking questions about profitability analysis and the many variables that may slow uptake in the regions where they work.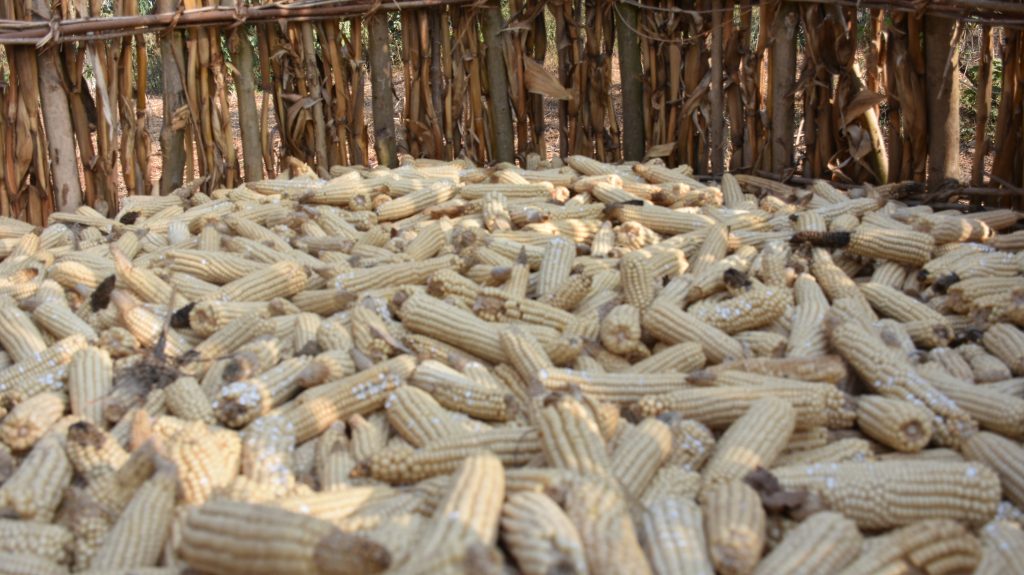 Discussions at the meeting also focused heavily on gender and mechanization – specifically, how women can benefit from mechanized farming and the frameworks available to increase their access to relevant technologies. Modernizing the agricultural sector in developing countries in ways that would benefit both men and women has remained a challenge for many professionals. Many argue that the existing technologies are not gender-sensitive or affordable for women, and in many cases, women are not well informed about the available technologies.
However, gender-sensitive and affordable technologies will support smallholder farmers produce more while saving time and energy. Speaking at a panel discussion, representatives from AfricaRice and the Food and Agriculture Organization of the United Nations (FAO) highlighted the importance of involving women during the design, creation and validation of agricultural solutions to ensure that they are gender-sensitive, inclusive and can be used easily by women. Increasing their engagement with existing business models and developing tailored digital services and trainings will help foster technology adaptation and adoption, releasing women farmers from labor drudgery and postharvest losses while improving livelihoods in rural communities and supporting economic transformation in Africa.
Fostering solutions
By the end of the meeting, participants had identified and developed key work packages both for storage technologies and solutions for engaging women in mechanization. For the former, the new work packages proposed the promotion of national and regional dialogues on postharvest, cross-country testing of various postharvest packages, promotion of renewable energies for power supply in storing systems and cross-country scaling of hermetically sealed bags.
To foster solutions for women in mechanization, participants suggested the promotion and scaling of existing business models such as 'Woman mechanized agro-service provider cooperative', piloting and scaling gender-inclusive and climate-smart postharvest technologies for smallholder rice value chain actors in Africa, and the identification and testing of gender-sensitive mechanization technologies aimed at finding appropriate tools or approaches.
Cover image: A member of Dellet – an agricultural mechanization youth association in Ethiopia's Tigray region – fills a two-wheel tractor with water before irrigation. (Photo: Simret Yasabu/CIMMYT)