Fall armyworm, a voracious pest now present in both Africa and Asia, has been predicted to cause up to $13 billion per year in crop losses in sub-Saharan Africa, threatening the livelihoods of millions of farmers throughout the region.
"In their haste to limit the damage caused by the pest, governments in affected regions may promote indiscriminate use of chemical pesticides," say the authors of a recent study on fall armyworm management. "Aside from human health and environmental risks," they explain, "these could undermine smallholder pest management strategies that depend largely on natural enemies."
Agro-ecological approaches offer culturally appropriate, low-cost pest control strategies that can be easily integrated into existing efforts to improve smallholder incomes and resilience through sustainable intensification. Researchers suggest these should be promoted as a core component of integrated pest management programs in combination with crop breeding for pest resistance, classical biological control and selective use of safe pesticides.
However, the suitability of agro-ecological measures for reducing fall armyworm densities and impact must be carefully assessed across varied environmental and socioeconomic conditions before they can be proposed for wide-scale implementation.
To support this process, researchers at the International Maize and Wheat Improvement Center (CIMMYT) reviewed evidence for the efficacy of potential agro-ecological measures for controlling fall armyworm and other pests, consider the associated risks and draw attention to critical knowledge gaps. Findings from the Africa-wide study indicate that several measures can be adopted immediately, such as sustainable soil management, intercropping with appropriately selected companion plants and the diversification of farm environments through management of habitats at multiple spatial scales.
Read the full article "Agro-ecological options for fall armyworm (Spodoptera frugiperda JE Smith) management: Providing low-cost, smallholder friendly solutions to an invasive pest" in the Journal of Environmental Management, Volume 243, 1 August 2019, pages 318-330.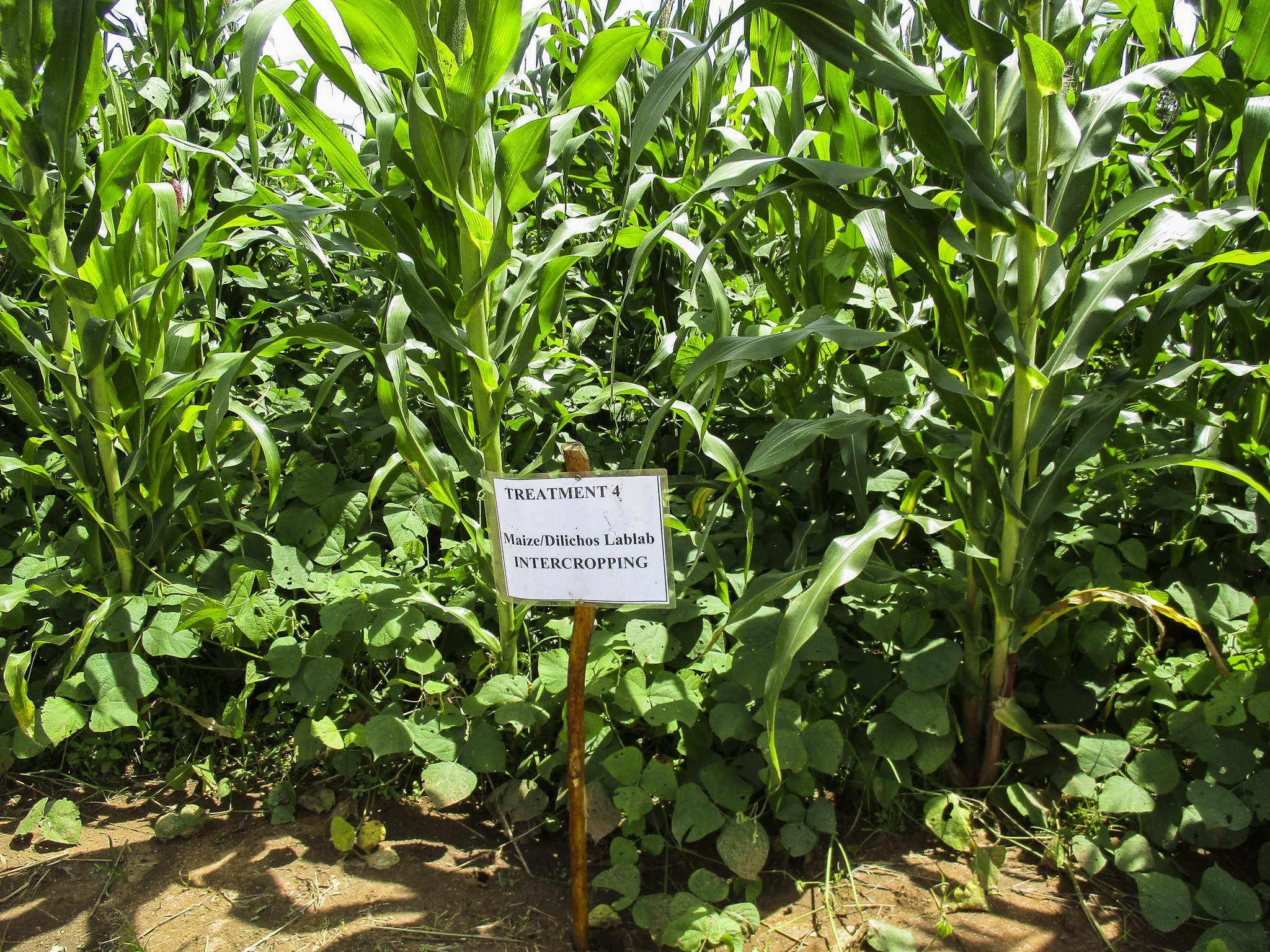 Read more recent publications by CIMMYT researchers: