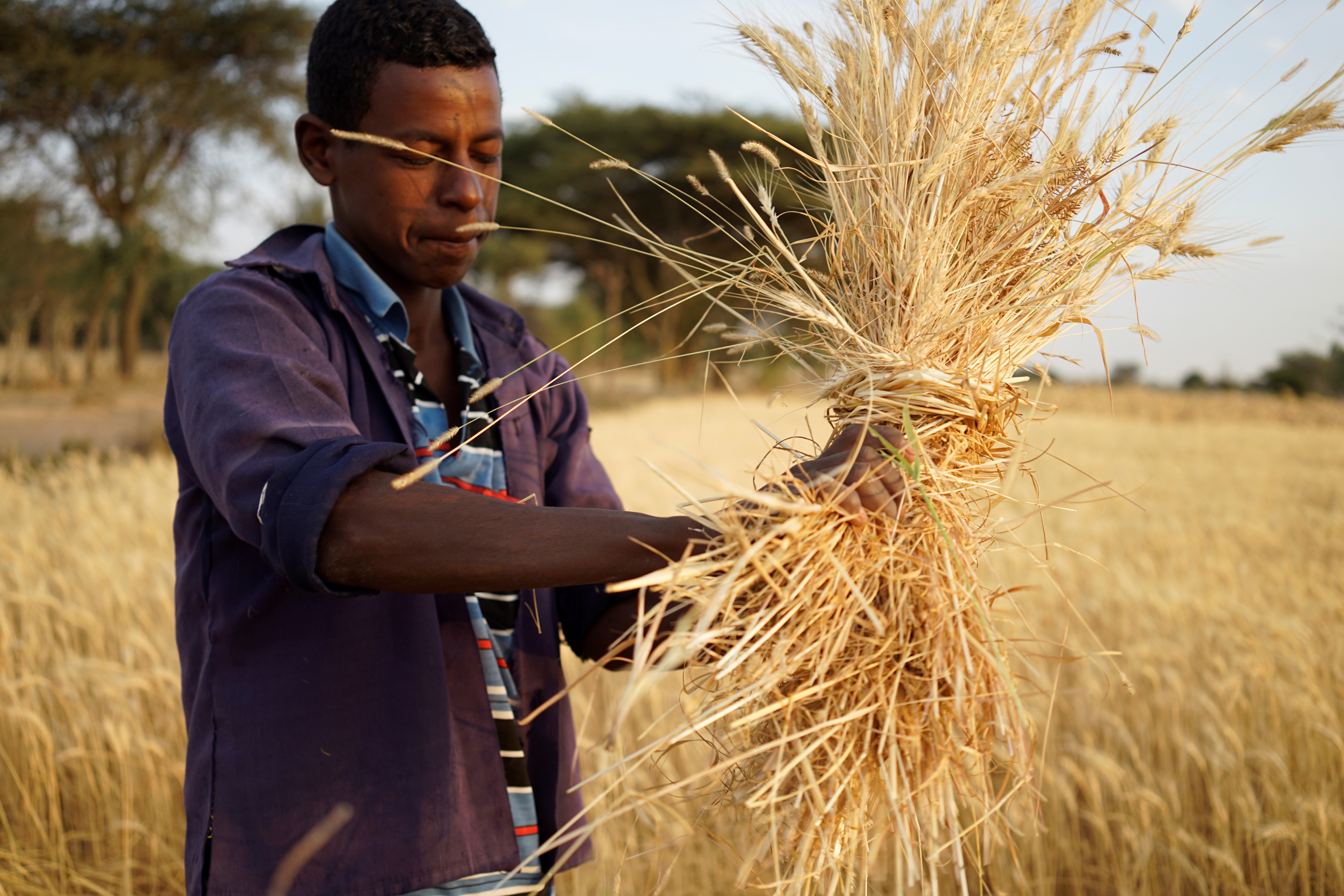 A recent article in the journal Nature Plants validates the work of wheat breeders who produce yield-boosting varieties for farmers across a range of incomes and environments.
Based on a rigorous large-scale study spanning five decades of wheat breeding progress under cropping systems with low, medium and high fertilizer and chemical plant protection usage, the authors conclude that modern wheat breeding practices aimed at high-input farming systems have promoted genetic gains and yield stability across a wide range of environments and management conditions.
In other words, wheat breeding benefits not only large-scale and high-input farmers but also resource-poor, smallholder farmers who do not use large amounts of fertilizer, fungicide, and other inputs.
This finding underscores the efficiency of a centralized breeding effort to improve livelihoods across the globe – the philosophy behind the breeding programs of the International Maize and Wheat Improvement Center (CIMMYT) over the past 50 years.
It also contradicts a commonly held belief that breeding for intensive systems is detrimental to performance under more marginal growing environments, and refutes an argument by Green Revolution critics that breeding should be targeted to resource-poor farmers.
In a commentary published in the same Nature Plants issue, two CIMMYT scientists — Hans Braun, director of CIMMYT's global wheat program and the CGIAR Research Program on Wheat, and Matthew Reynolds, CIMMYT wheat physiologist — note the significance of the study.
"Given that wheat is the most widely grown crop in the world, sown annually on around 220 million ha and providing approximately 20% of human calories and protein, the social and economic implications are large," they state.
Among other implications:
The study found that modern breeding has reduced groups of genes (haplotypes) with negative or neutral effects – a finding which will help breeders combine positive haplotypes in the future, including for hybrid breeding.
The study demonstrates the benefits of breeding for overall yield potential, which — given that wheat is grown over a wider range of environments, altitudes and latitudes than any other crop, with widely ranging agronomic inputs – has significant cost-saving implications.
Braun and Reynolds acknowledge that the longstanding beliefs challenged by this study have a range of influences, from concern about rural livelihoods, to the role of corporate agribusiness and the capacity of Earth's natural resources to sustain 10 billion people.
While they welcome the conclusions as a validation of their work, they warn against seeing the study as "a rubber stamp for all things 'high-input'" and encourage openness to new ideas as the need arises.
"If the climate worsens, as it seems destined to, we must certainly be open to new ways of doing business in crop improvement, while having the common sense to embrace proven technologies," they conclude.