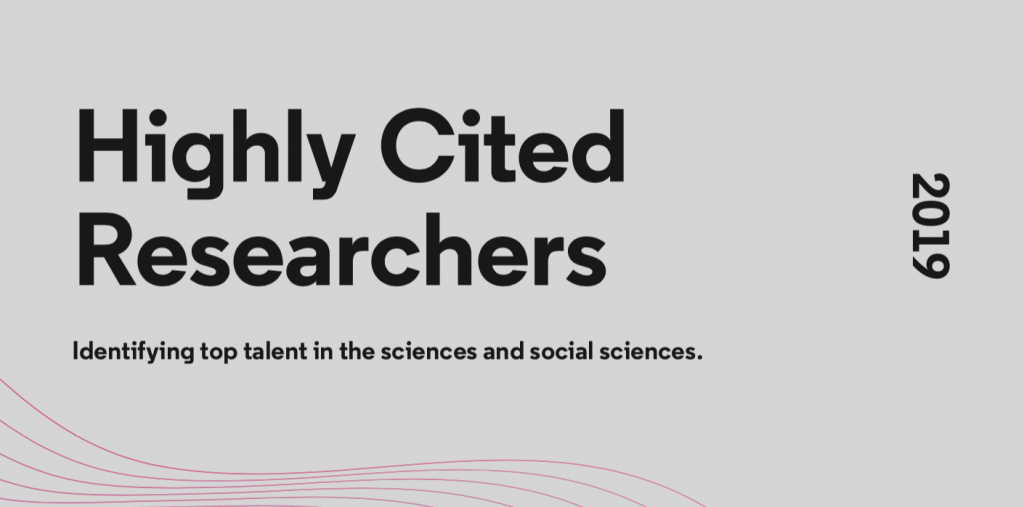 Four scientists from the CIMMYT community have been included in the
Highly Cited Researchers list for 2019
, Published by the Web of Science Group, a Clarivate Analytics company.
The list identifies scientists and social scientists who have demonstrated significant influence through publication of multiple papers, highly cited by their peers, during the last decade. For the 2019 list, analysts surveyed papers published and cited during 2008-2018 which ranked in the top 1% by citations for their ESI field and year.
Researchers are selected for their exceptional research performance in one of 21 fields, or across several fields.
This year's recipients affiliated with CIMMYT include:
José Crossa: Cross-field category. CIMMYT Distinguished Scientist at the Biometrics and Statistics Unit with the Genetic Resources Program.
Julio Huerta: Cross-field category. CIMMYT-seconded INIFAP wheat breeder and rust geneticist.
Matthew Reynolds: Cross-field category. CIMMYT Distinguished Scientist, wheat physiologist and Mexican Academy of Sciences member.
Ravi Prakash Singh: Agricultural Sciences category. CIMMYT Distinguished Scientist and Head of Bread Wheat Improvement.
It is a significant honor to be part of this list, as it indicates that their peers have consistently acknowledged the influence of their research contributions in their publications and citations.
"Congratulations and thanks to these colleagues for effectively communicating their excellent science, multiplying CIMMYT's impact by influencing thousands of readers in the international research community," said CIMMYT Genetic Resources Program Director Kevin Pixley.
For more information, you can view the full Highly Cited Researchers 2019 list and information on the methodology.