On the evening of October 31, 2023, CIMMYT held a partnership and alumni event with partners in China. Over 100 people from all over China joined the event in Beijing, which was chaired by He Zhonghu, distinguished scientist and CIMMYT country representative for China.
The event centered around the promotion and celebration of mutual collaboration in scientific research. In his opening speech, CIMMYT Director General Bram Govaerts celebrated the progress of the China-CIMMYT partnership so far, and highlighted what can be further be achieved for global food security through continued partnership. His sentiments were echoed by the Vice President of the Chinese Academy of Agricultural Sciences (CAAS), Sun Tan, who expressed his high expectations and strong support for future collaboration between Chinese institutions and CIMMYT.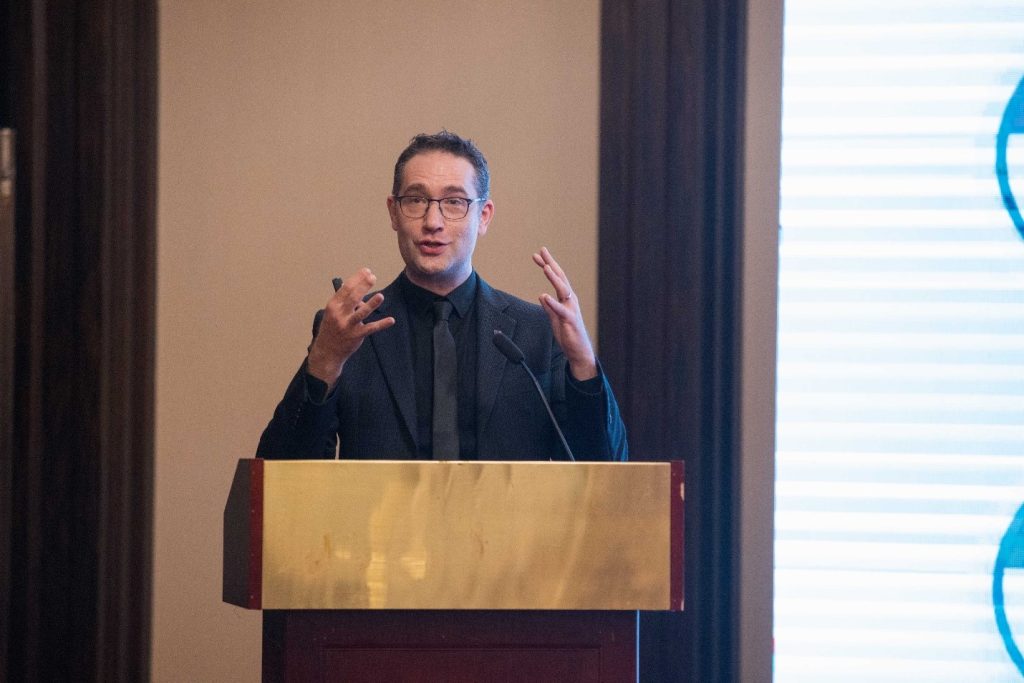 The event saw four Chinese institutions sign agreements with CIMMYT to promote mutual partnership: the Institute of Crop Sciences at CAAS; Huazhong Agricultural University; Henan Agricultural University; and Xinjiang Academy of Agricultural Sciences. Additionally, a ceremony was held in which 28 alumni and four partner institutions received awards for their contributions to scientific collaboration.
A fruitful partnership
China and CIMMYT have had a fruitful partnership over the past 45 years in areas including shuttle breeding, genomic research, sustainable crop systems, and trainings that have greatly contributed to strengthening China's food security with positive spillover effects to neighboring countries in the region.
The successful CIMMYT-China collaboration in shuttle breeding from the 1980s laid the foundations for the establishment of CIMMYT's China Office in 1997. Bilateral cooperation then further expanded to set up a Joint Lab between CIMMYT and the Ministry of Agriculture and Rural Affairs (MOARA), in which more than 20 Chinese agricultural research institutes also participate. More recently in 2019, CIMMYT and the Jiangsu Academy of Agricultural Sciences jointly opened a new screening facility for the deadly and fast-spreading fungal wheat disease Fusarium head blight.
CIMMYT has transferred approximately 26,000 wheat seed samples to more than 25 institutions in China, which are now using these materials in their breeding or crop improvement programs. As a result of these efforts, 300 wheat cultivars derived from CIMMYT germplasm have been released and are currently grown on 10% of China's wheat production area. This collaboration between CIMMYT and China has yielded 10.7 million tons of wheat grain with an estimated value of $3.4 billion.
Additionally, CIMMYT-derived maize varieties have been planted on more than 1 million hectares across China, and 3,000 new inbred maize lines have been introduced through CIMMYT to broaden the genetic base of Chinese breeding efforts in southwestern provinces.