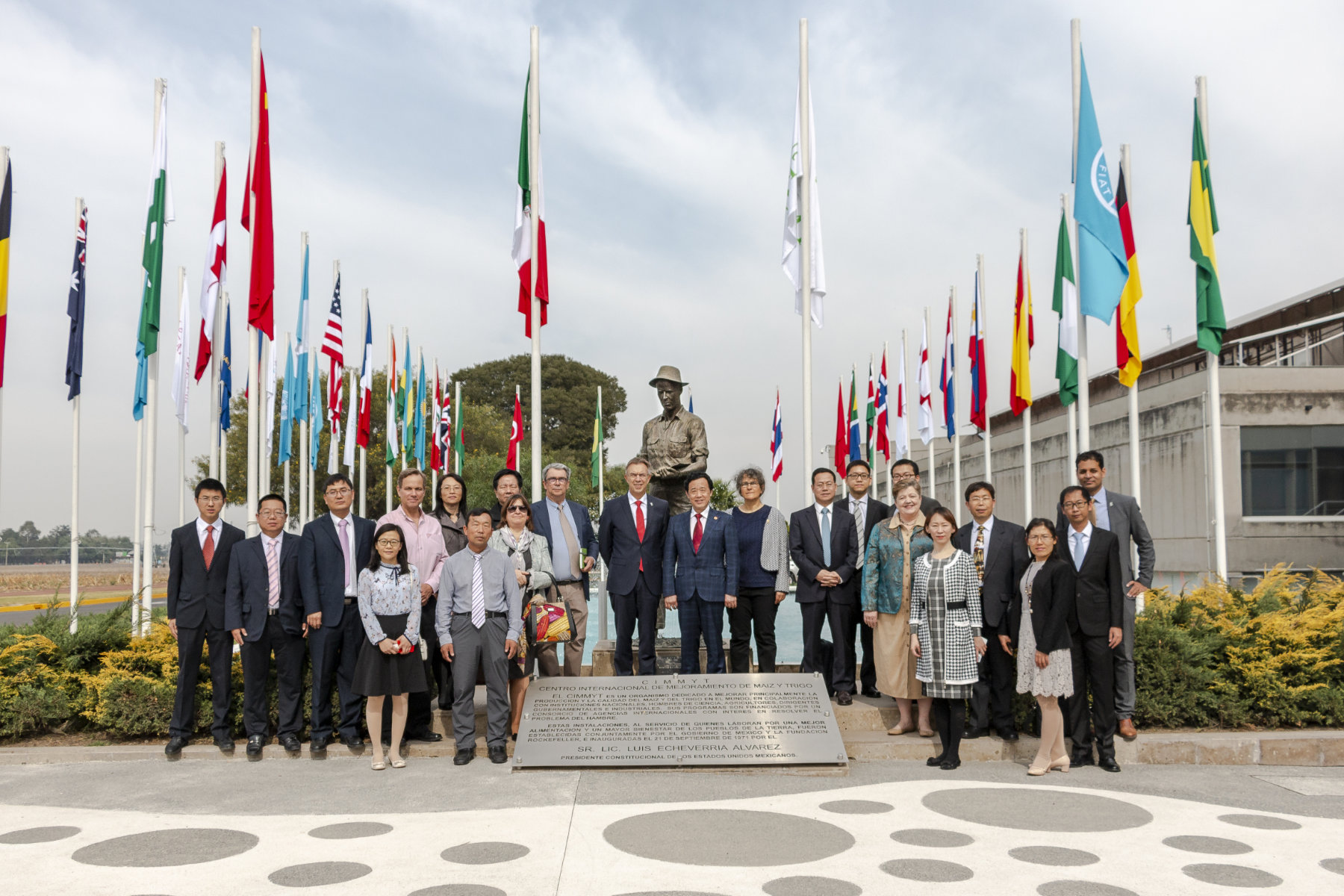 Qu Dongyu, China's Vice Minister of Agriculture and Rural Affairs, and candidate for the position of Director-General of the Food and Agriculture Organization of the United Nations (FAO), visited the global headquarters of the International Maize and Wheat Improvement Center (CIMMYT) in Mexico on March 16, 2019. He had already visited CIMMYT in 2006.
Vice minister Qu was greeted by students and CIMMYT scientists from China, the director general, the deputy director general and members of the management team. Qu and his delegation learned about CIMMYT's latest initiatives and toured the campus.
CIMMYT's director general Martin Kropff explained the organization's strategic focus on agri-food systems: "Our mandate is on maize and wheat but we think broadly. Our researchers use a systems approach and work on using these two crops to improve peoples' livelihoods, which is our ultimate goal."
Qu expressed his career-long efforts for integrating multi-disciplinary approaches to tackle global challenges and said that he was "happy to see CIMMYT combining breeding — for which CIMMYT is famous — with value-added approaches to bring together science, farmers and industry."
With innovation and the end user playing key roles in the vice minister's agenda, Qu enjoyed learning about the Excellence in Breeding Platform's target product profiles work and two-way communication channels from innovation hubs in Mexico.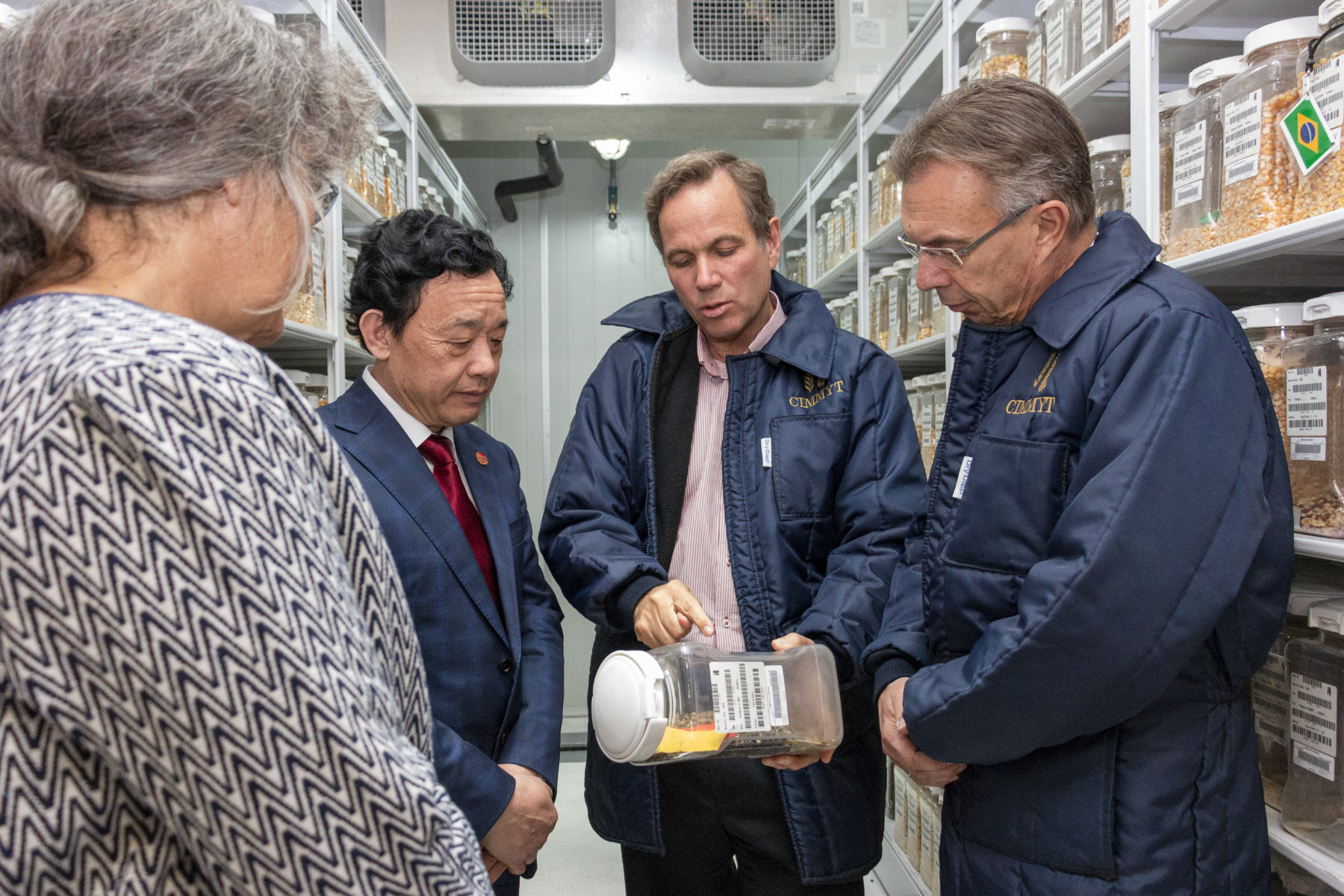 During the visit, Qu was also introduced to CIMMYT's small-scale machinery, which is used around the world to sustainably intensify production. CIMMYT often sources machines, such as seed planters and harvesters, from China to provide effective and efficient solutions that add tangible value for smallholders at an appropriate price point.
Bringing together advanced technology and inexpensive tools, CIMMYT pioneered the GreenSeeker, a handheld tool to advise farmers on the appropriate amount of nitrogen fertilizer to add to their crops. This tool gives farmers the double benefit of increased profitability and reduced negative environmental impacts. The director of CIMMYT's Sustainable Intensification program, Bruno Gérard, showed a machine-mountable version of this tool, which could connect to a two-wheel tractor and automatically add the appropriate amount of fertilizer.
Gérard also explained CIMMYT's efforts to develop mechanization as a service, pointing to the manual on developing mechanization service providers, jointly developed by CIMMYT and FAO: "Mechanization has the potential to improve environmental sustainability, farm productivity and reduce labor drudgery. If mechanization is to be adopted at scale and sustainably, in most cases it has to be provided through service provision to smallholder farmers."
At the end of the visit, to underline the shared commitment to collaboration that began in the 1970s, Kropff and Qu signed a memorandum of understanding for the establishment of a China-CIMMYT joint laboratory for maize and wheat improvement.