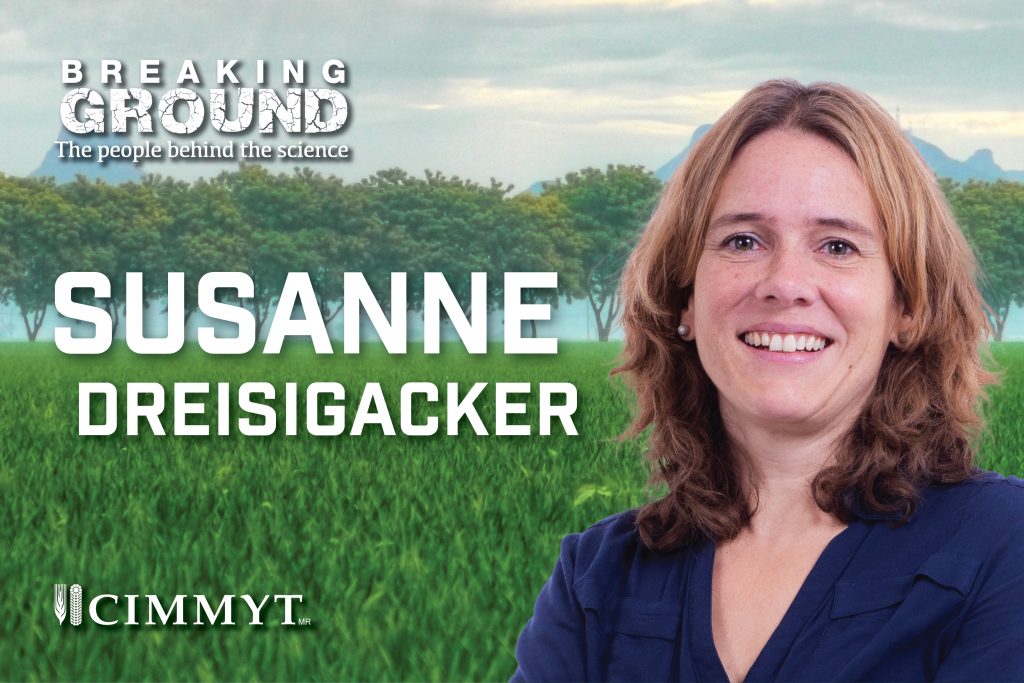 EL BATAN, Mexico (CIMMYT) — Through pure coincidence, Susanne Dreisigacker fell into the world of agricultural science and landed in Mexico. Her interest in genetics and biology solidified when she arrived at the
International Maize and Wheat Improvement Center
(CIMMYT) through the University of Hohenheim in Germany to pursue her PhD work. Impressed by CIMMYT's scientific endeavors and its mission, she found herself permanently back at the institution in 2005 as a resident scientist. Now, as the head of CIMMYT's Wheat Molecular Breeding Lab, Dreisigacker ensures that wheat breeders use the appropriate wheat material to conduct gene profiling and genome sequencing.
Dreisigacker works to discover and validate molecular markers, or DNA segments, for traits of interest. This information helps breeders to develop improved crop varieties that feature those traits.
At its core, her position centers on defining best practices for genomic tool application in the wheat breeding program. These genomic tools serve as "…indirect selection criteria to ultimately assist breeders select improved outputs at the molecular level, such as disease resistance and enhanced nutritional quality in wheat," explains Dreisigacker. Furthermore, her research amasses data on grain yield and its corresponding components — such as grain weight and other difficult traits to tackle in the wheat breeding world — to help breeders stabilize high yield rates.
On average, over 40,000 wheat lines a year are analyzed on behalf of breeders under Dreisigacker's direction. The ultimate challenge is organizing this massive data outcome to effectively support the breeders.
Zooming out from the molecular level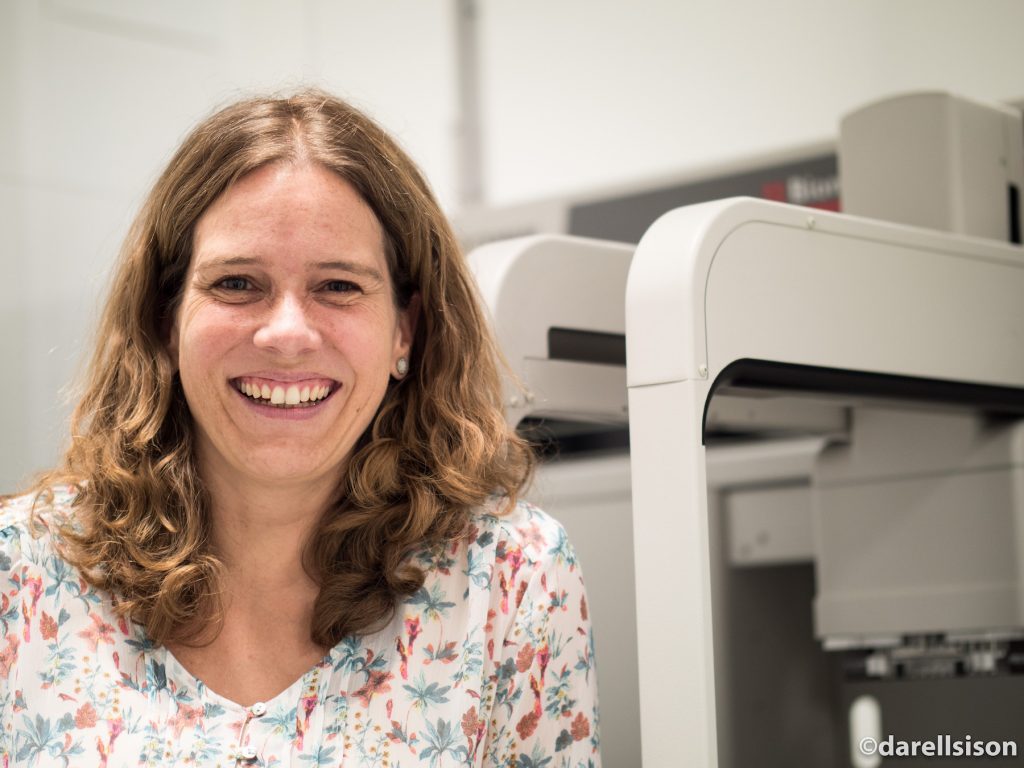 Working in an environment with interdisciplinary characteristics such as a breeding program, it can be difficult to prioritize which traits merit the bulk of her time. Dreisigacker stresses that teamwork is paramount, from breeders to pathologists to quality specialists, as they all share mutual goals, so their efforts "need to intersect in order to be beneficial." Dreisigacker enjoys interacting among the disciplines and sharing her work with the international wheat community.
Progress in the application of genomic tools and the push for their usefulness inspires Dreisigacker to continue her work with wheat at CIMMYT. Her work in the laboratory is the backbone of the transmission of better quality germplasm from breeders to farmers. "There is a need to more efficiently integrate gene profiling and genome sequencing into breeding. The transition from upstream genomic research to the processes of application and adaptability are overlooked," says Dreisigacker.
When she is not looking at wheat at the molecular level, you can find her spending time with her husband and young daughter or teaching exercise classes in CIMMYT's gymnasium.