CIUDAD OBREGÓN, Mexico (CIMMYT) – As more than 200 wheat science and food specialists from 34 countries gathered in northwestern Mexico to address threats to global nutrition and food security, 9 outstanding young women wheat scientists among them showed that this effort will be strengthened by diversity.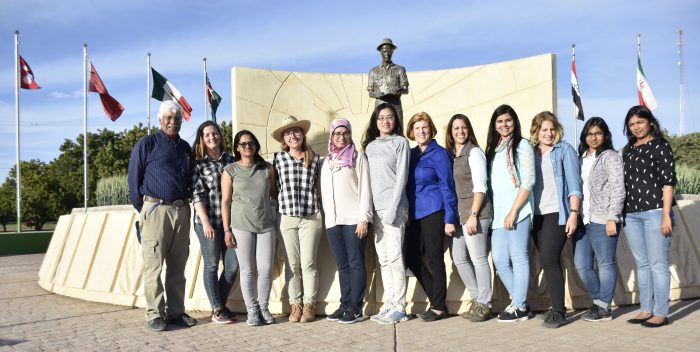 Winners of the Jeanie Borlaug Laube Women in Triticum (WIT) Early Career Award joined during 21-23 March an on-going wheat research training course organized by the International Maize and Wheat Improvement Center (CIMMYT).
"As my father used to say, you are the future," said Jeanie Borlaug Laube, daughter of the late Nobel Peace Prize laureate, Dr. Norman E. Borlaug, and mentor of many young agricultural scientists. Speaking to the WIT recipients, she said, "You are ahead of the game compared to other scientists your age."
Established in 2010 as part of the Delivering Genetic Gain in Wheat (DGGW) project led by Cornell University, the WIT program has provided professional development opportunities for 44 young women researchers in wheat from more than 20 countries.
The award is given annually to as many as five early science-career women, ranging from advanced undergraduates to recent doctoral graduates and postdoctoral fellows. Selection is based on a scientific abstract and statement of intent, along with evidence of commitment to agricultural development and leadership potential.
Women who will change their professions and the world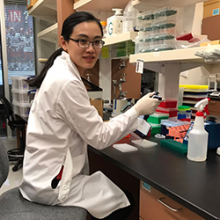 Weizhen Liu, a 2017 WIT recipient and postdoctoral researcher at Cornell University, is applying genome-wide association mapping and DNA marker technology to enhance genetic resistance in tetraploid and bread wheat to stripe rust, a major global disease of wheat that is spreading quickly and becoming more virulent.
"I am eager to join and devote myself to improving wheat yields by fighting wheat rusts," said Liu, who received her bachelors in biotechnology from Nanjing Agricultural University, China, in 2011, and a doctorate from Washington State University in 2016. "Through WIT, I can share my research with other scientists, receive professional feedback, and build international collaboration."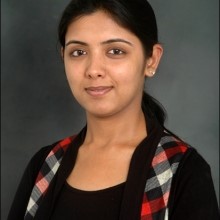 Mitaly Bansal, a 2016 WIT award winner, currently works as a Research Associate at Punjab Agricultural University, India. She did her PhD research in a collaborative project involving Punjab Agricultural University and the John Innes Centre, UK, to deploy stripe and leaf rust resistance genes from non-progenitor wild wheat in commercial cultivars.
"I would like to work someday in a position of public policy in India," said Bansal, who received the Monsanto Beachell-Borlaug scholarship in 2013. "That is where I could have the influence to change things that needed changing."
Networking in the cradle of wheat's "Green Revolution"
In addition to joining CIMMYT training for a week, WIT recipients will attend the annual Borlaug Global Rust Initiative (BGRI) technical workshop, to be held this year in Marrakech, Morocco, from 14 to 17 April, and where the 2018 WIT winners will be announced.
The CIMMYT training sessions took place at the Norman Borlaug Experiment Station (CENEB), an irrigated desert location in Sonora State, northwestern Mexico, and coincided with CIMMYT's 2018 "Visitors' Week," which took place from 19 to 23 March.
An annual gathering organized by the CIMMYT global wheat program at CENEB, Visitors' Week typically draws hundreds of experts from the worldwide wheat research and development community. Participants share innovations and news on critical issues, such as the rising threat of the rust diseases or changing climates in key wheat farmlands.
Through her interaction with Visitors' Week peers, Liu said she was impressed by the extensive partnering among experts from so many countries. "I realized that one of the most important things to fight world hunger is collaboration; no one can solve food insecurity, malnutrition, and climate change issues all by himself."
A strong proponent and practitioner of collaboration, Norman E. Borlaug worked with Sonora farmers in the 1940-50s as part of a joint Rockefeller Foundation-Mexican government program that, among other outputs, generated high-yielding, disease-resistant wheat varieties. After bringing wheat self-sufficiency to Mexico, the varieties were adopted in South Asia and beyond in the 1960-70s, dramatically boosting yields and allowing famine-prone countries to feed their rapidly-expanding populations.
This became known as the Green Revolution and, in 1970, Borlaug received the Nobel Peace Prize in recognition of his contributions. Borlaug subsequently led CIMMYT wheat research until his retirement in 1979 and served afterwards as a special consultant to the Center.
When a new, highly virulent race of wheat stem rust, Ug99, emerged in eastern Africa in the early 2000s, Borlaug sounded the alarm and championed a global response that grew into the BGRI and associated initiatives such as DGGW.
"This is just a beginning for you, but it doesn't end here," said Maricelis Acevedo, a former WIT recipient who went on to become the leader of DGGW. Speaking during the training course, she observed that many WIT awardees come from settings where women often lack access to higher education or the freedom to pursue a career.
"Through WIT activities, including training courses like this and events such as Visitors' Week and the BGRI workshop," Acevedo added, "you'll gain essential knowledge and skills but you'll also learn leadership and the personal confidence to speak out, as well as the ability to interact one-on-one with leaders in your fields and to ask the right questions."
CIMMYT is a global leader in publicly-funded maize and wheat research and related farming systems. Headquartered near Mexico City, CIMMYT works with hundreds of partners throughout the developing world to sustainably increase the productivity of maize and wheat cropping systems, thus improving global food security and reducing poverty. CIMMYT is a member of the CGIAR System and leads the CGIAR Research Programs on Maize and Wheat and the Excellence in Breeding Platform. The Center receives generous support from national governments, foundations, development banks and other public and private agencies.
Funded by the Bill & Melinda Gates Foundation and the UK's Department for International Development (DFID) under UK aid, the DGGW project aims to strengthen the delivery pipeline for new, disease resistant, climate-resilient wheat varieties and to increase the yields of smallholder wheat farmers.