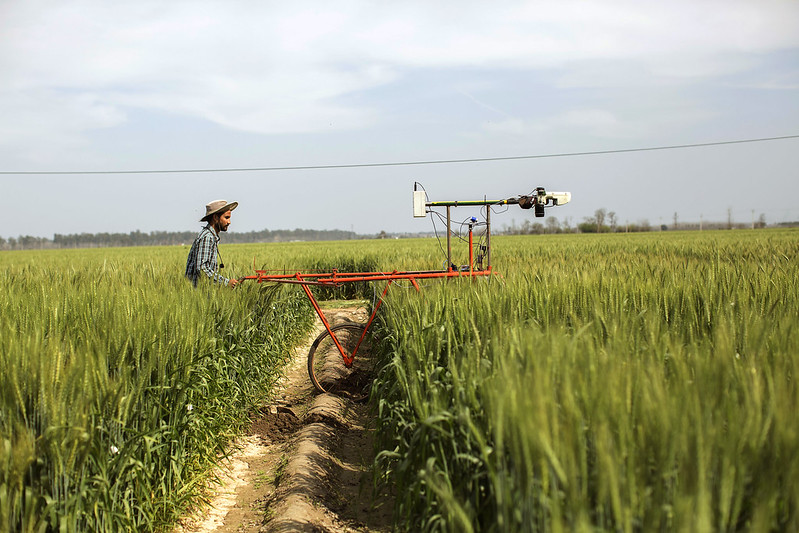 New research by an international team of scientists, including scientists from the International Maize and Wheat Improvement Center (CIMMYT) and the Indian Council of Agricultural Research (ICAR), shows that adopting a portfolio of conservation agriculture and crop diversification practices is more profitable and better for the environment than conventional agriculture.
Reported last month in Nature Scientific Reports, the results of the study should encourage farmers and policymakers in South Asia to adopt more sustainable crop management solutions such as diversifying crop rotations, direct-seeding rice, zero tillage and crop residue retention.
Rice-wheat has for a long time been the dominant cropping system in the western Indo-Gangetic plains in India. However, issues such as water depletion, soil degradation and environmental quality as well as profitability have plagued farmers, scientists and decision makers for decades. To tackle these issues, researchers and policymakers have been exploring alternative solutions such as diversifying rice with alternative crops like maize.
"Climate change and natural resource degradation are serious threats to smallholder farmers in South Asia that require evidence-based sustainable solutions. ICAR have been working closely with CIMMYT and partners to tackle these threats," said SK Chaudhari, deputy director general of the Natural Resource Management at ICAR.
In the study, CIMMYT scientists partnered with the ICAR-Central Soil Salinity Research Institute, International Rice Research Institute (IRRI), Borlaug Institute for South Asia (BISA), Swami Keshwan Rajasthan Agriculture University and Cornell University to evaluate seven cropping system management scenarios.
The researchers measured a business-as-usual approach, and six alternative conservation agriculture and crop diversification approaches, across a variety of indicators including profitability, water use and global warming potential.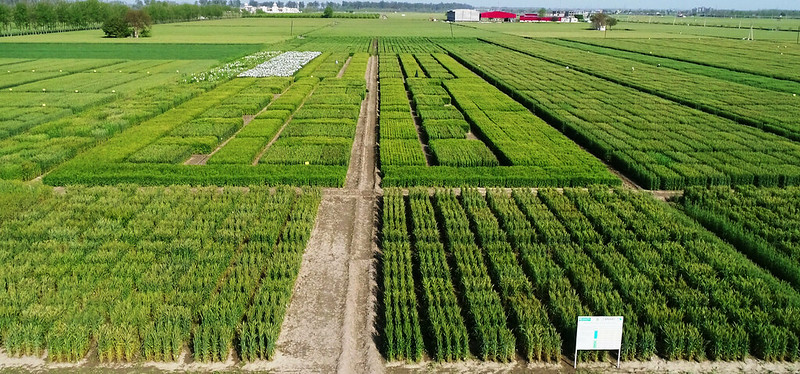 They found that conservation agriculture-based approaches outperformed conventional farming approaches on a variety of indicators. For example, conservation agriculture-based rice management was found to increase profitability by 12%, while decreasing water use by 19% and global warming potential by 28%. Substituting rice with conservation agriculture-based maize led to improvements in profitability of 16% and dramatic reductions in water use and global warming potential of 84% and 95%. Adding the fast-growing legume mung bean to maize-wheat rotations also increased productivity by 11%, profitability by 25%, and significantly decreased water use by 64% and global warming potential by 106%.
However, CIMMYT Principal Scientist and study co-author M.L. Jat cautioned against the allure of chasing one silver bullet, advising policymakers in South Asia to take a holistic, systems perspective to crop management.
"We know that there are issues relating to water and sustainability, but at the same time we also know that diversifying rice — which is a more stable crop — with other crops is not easy as long as you look at it in isolation," he explained. "Diversifying crops requires a portfolio of practices, which brings together sustainability, viability and profits."
With South Asia known as a global "hotspot" for climate vulnerability, and the region's population expected to rise to 2.4 billion by 2050, food producers are under pressure to produce more while minimizing greenhouse gas emissions and damage to the environment and other natural resources.
"Tackling these challenges requires strong collaborative efforts from researchers, policymakers, development partners and farmers," said Andrew McDonald, a systems agronomist at Cornell University and co-author of the study. "This study shows this collaboration in action and brings us closer to achieving resilient, nutritious and sustainable food systems."
"The results of this study show that one-size doesn't fit all when it comes to sustainable crop management," said PC Sharma, director of India's ICAR-Central Soil Salinity Research Institute (ICAR-CSSRI). "Farmers, researchers and policymakers can adopt alternative crop rotations such as maize-wheat or maize-wheat-mung bean, but they can also improve existing rice-wheat rotations using conservation agriculture methods."