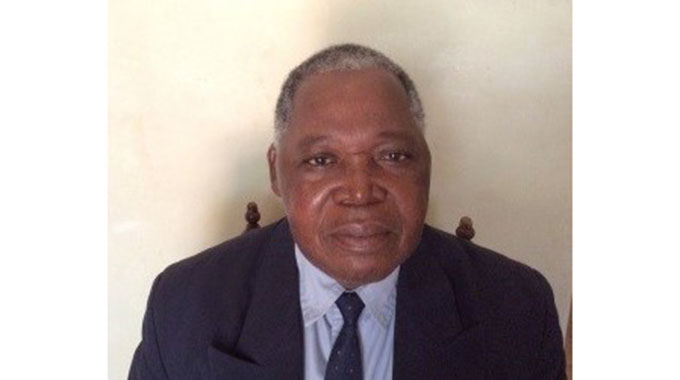 We report with great sadness the death of Ephrame Havazvidi, who passed away on May 14, 2022.
Havazvidi was one of the world's pioneering wheat breeders. He served on the Independent Steering Committee of the CGIAR Research Program on Wheat (WHEAT) from 2015 to 2021. He was a renowned seed and crop scientist of the wheat industry in Zimbabwe and the wider region and a frequent expert contributor to projects of the International Maize and Wheat Improvement Center (CIMMYT) in the region.
WHEAT Independent Steering Committee chair John Porter said, "Ephrame will no longer be gracing us with his big beaming smile, bright eyes and gorgeous laughter. Ephrame was a unique person and did so much to promote food security in Zimbabwe. He always supported the WHEAT Independent Steering Committee and shared his pan-African perspective on wheat-based food security. It was a great pleasure to have had him on our team."
"Ephrame was not only an outstanding partner of both CIMMYT's maize and wheat programs, especially when it came to promoting drought-tolerant varieties, but first and foremost a lovely human being," said Prasanna Boddupalli, director of CIMMYT's Global Maize Program.
Born in Masvingo District on 22 September 1954, Havazvidi held Doctor of Philosophy, Master of Philosophy and Bachelor's degrees, all obtained from the University of Zimbabwe.
Before joining the University of Zimbabwe (then University of Rhodesia) in 1974 to 1976, he was among the top academic achievers at Berejena Mission in Chibi and Goromonzi High School for his Cambridge GCE "O" and "A" level studies respectively. Havazvidi also completed a year-long Executive Development program at the University of Zimbabwe and attended several management developments programs that include SMI.
Havazvidi began his career as a cotton agronomist at the Cotton Research Institute under the Zimbabwe Department of Research and Specialist Services in the then Ministry of Agriculture in Kadoma in 1977. He then joined Seed Co Limited, then Seed Coop, as a seed production research agronomist in 1980, where he pioneered research on maize seed production. Shortly thereafter, he became Seed Co's principal wheat breeder between 1982 and 2011; as Seed Co breeder, Ephrame released 28 high-yielding wheat varieties that improved farmer productivity in Southern African countries. The varieties for irrigated areas helped to reduce Zimbabwe's import burden at the time.
He also developed several high high-yielding maize inbred lines for Seed Co. Havazvidi has written several journal articles and presented at several high-level symposia and conferences locally and globally including for the CIMMYT-led Drought Tolerant Maize for Africa (DTMA), Water Efficient Maize for Africa (WEMA), Improved Maize for African Soils (IMAS), and HarvestPlus Pro Vitamin A projects.
In 2020, he was recognized as one of 20 most influential plant breeders by the Southern African Plant Breeding Association (SAPBA).
Hazvidi is survived by his wife Elizabeth, four children — Charles, Happines, Kennedy  and Rumbi – and grandchildren.