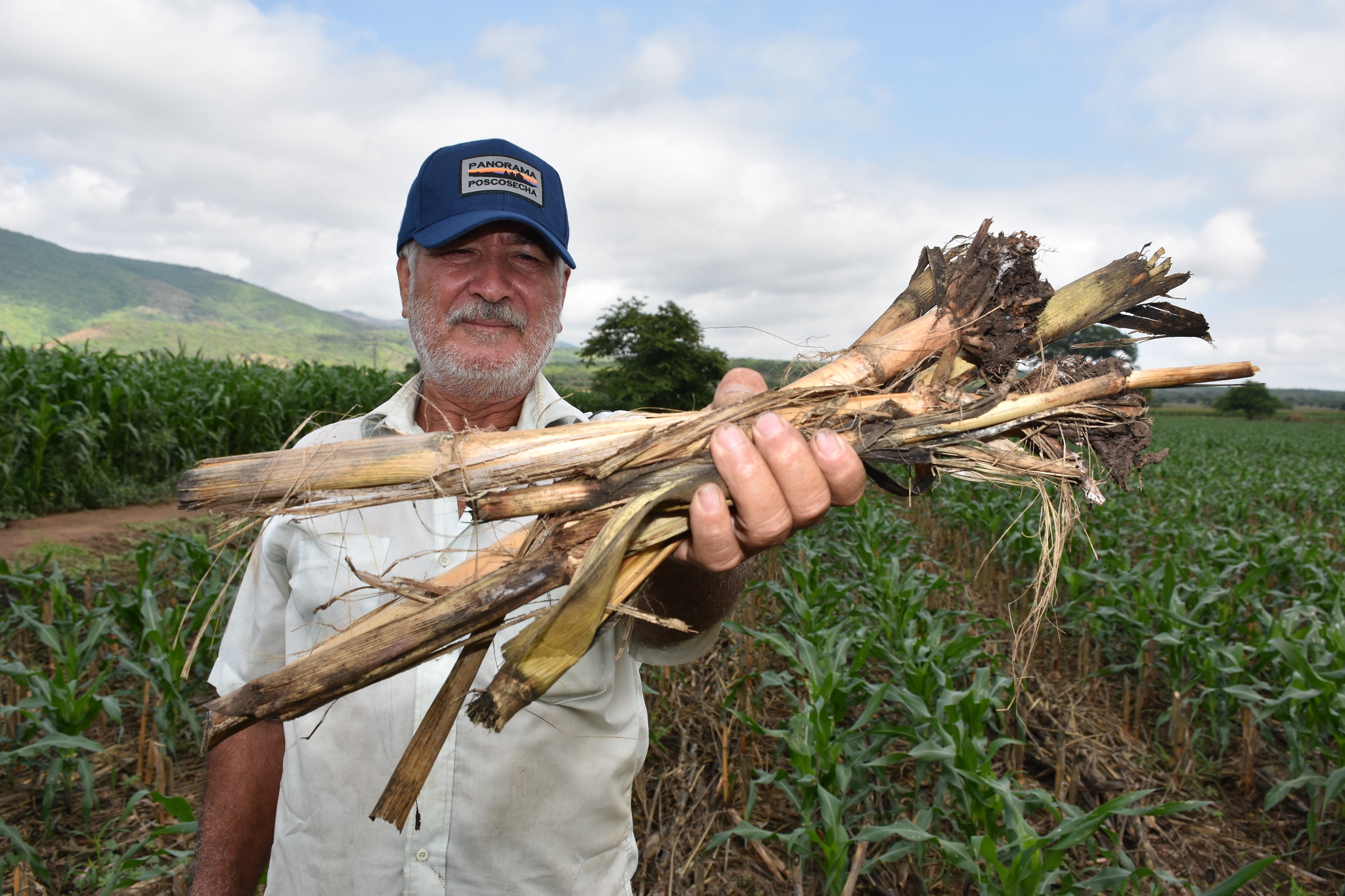 A multi-disciplinary team of agricultural researchers and development practitioners is proposing a new approach to tackle the shortcomings of global food production systems that degrade the environment, greatly contribute to climate change and fail to deliver healthy diets for a growing population.
The new methodology developed by the International Maize and Wheat Improvement Center (CIMMYT) in collaboration with the Alliance of Bioversity International and the International Center for Tropical Agriculture (CIAT) aims to transform national food systems by achieving consensus between multiple stakeholders and building on successful participatory agricultural research experiences.
According to a peer-reviewed paper published today in the journal PLOS ONE, the Integrated Agri-food System Initiative (IASI) "is designed to generate strategies, actions, and quantitative, [Sustainable Development Goals] SDGs-aligned targets that have [a significant] likelihood of supportive public and private investment".
The IASI methodology is based on successful integrated development projects implemented by CIMMYT in Mexico and Colombia, the latter in partnership with the Alliance Bioversity-CIAT, which engaged multiple public, private and civil sector collaborators in local maize systems enhancement. These initiatives took advantage of sociopolitical "windows of opportunity" that helped build multiple stakeholder consensus around health, nutrition, food security and development aspirations in both countries.
"CIMMYT's integrated development approach to maize systems transformation in Mexico and Colombia laid the foundations of the IASI methodology by overcoming government transitions, annual budget constraints and win-or-lose rivalry between stakeholders in favor of equity, profitability, resilience and sustainability," said Bram Govaerts, chief operating officer and Integrated Development Program director at CIMMYT.
Ultimately, the IASI methodology offers public officials and development practitioners the possibility to transform food systems by scaling out innovative farming practices and technologies that lead to sustainably managed natural resources and improved nutrition and food security.
The main steps to implement the IASI methodology are:
Diverse experts examine the current status and the business-as-usual scenario based on analysis of the socioeconomic, political, and sectoral context and model-based projections;
Stakeholders determine a preferred future scenario based on assessment of national implications, and define drivers of change toward a desired scenario;
Defined criteria are applied to stakeholder and expert inputs to validate drivers of change and to identify strategies and actions — for example, public policies, value chain and market interventions, and biotechnology applications — that can steer toward the preferred future scenario, which are then reviewed and prioritized by high-level decision makers;
Stakeholders agree on measurable targets and tangible, time-bound actions toward the preferred future scenario;
Stakeholders build shared commitment to a tactical implementation plan among traditional, non-traditional, and new partners;
Ongoing stakeholder engagement is organized around an online dashboard that tracks actions and progress toward targets and supports course correction and coordinated investment.
Following these steps, the authors of the IASI methodology propose to build a "global food systems transformation network" to co-design and co-implement agricultural development projects that bring together multiple partners and donors for global agricultural systems transformation.
As the approach is refined and further applications are built, it is expected that this network will harness efforts to initiate a new field of research and global practice on "integrated methodologies for food system transformation and innovation" — analogous to the fields of business administration and organizational development.
IASI serves as the backbone of new CGIAR Regional Integrated Initiatives, which draw on capacities from regional international agricultural research centers and programs to deliver global agri-food system transformation.