"We want to feed the people, we don't want them to go hungry. We have to do something to make sure there is food on the table. That is where my motivation is… Let there be food to eat."
— Ruth Wanyera, 2019
The International Maize and Wheat Improvement Center (CIMMYT) has long attributed its widespread impact and reach to strong collaborations with national agricultural research systems (NARS) around the world. Today, CIMMYT — and especially the Global Wheat Program and the CGIAR Research Program on Wheat — wish to honor one long-term collaborator whose work and dedication to wheat research has had abiding positive effects beyond her home region of sub-Saharan Africa.
Ruth Wanyera, national wheat research program coordinator at the Kenya Agricultural and Livestock Research Organization (KALRO), has spent her more than 30-year career dedicated to plant protection research, fueled by her motivation to "feed the people." She was one of the first scientists to recognize stem rust in east Africa and has been one of CIMMYT's strongest allies in fighting the devastating wheat disease, stem rust Ug99.
Wanyera recently won both the Norman Borlaug Lifetime Achievement Award from the Borlaug Global Rust Initiative and the Kenya Agricultural Research (KARA) Award at the High Panel Conference on Agricultural Research in Kenya. Wanyera's team at KALRO has also been recognized with the prestigious Borlaug Global Rust Initiative (BGRI) Gene Stewardship Award.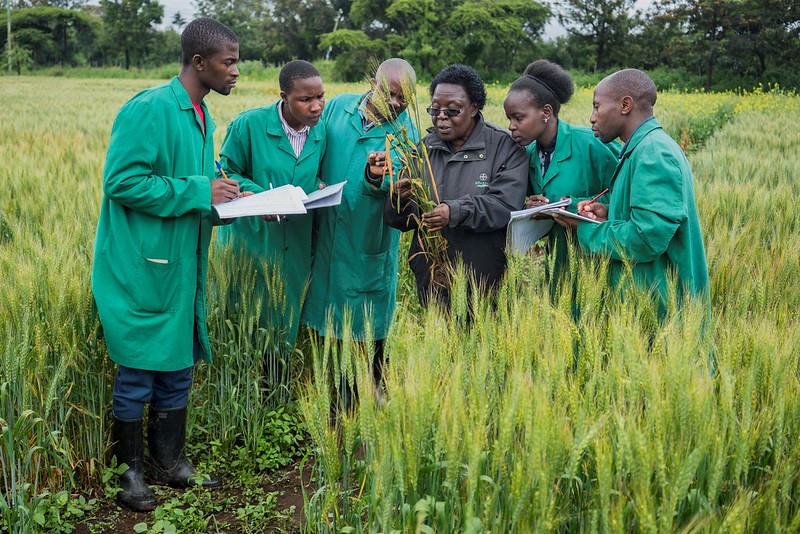 A long-term relationship with CIMMYT
Sridhar Bhavani, senior scientist and head of Rust Pathology and Molecular Genetics at CIMMYT has worked closely with Wanyera and her team since the mid-2000s.
"Ruth is a passionate researcher who has tirelessly dedicated her entire career to cereal pathology, and as a team, we coordinated the stem rust phenotyping platform for over a decade and had great successes on multiple international projects," he said.
CIMMYT's relationship with Wanyera's team strengthened when Nobel Prize Laureate Norman Borlaug visited the Kenyan research facility to observe the emerging threat of stem rust. Upon witnessing how serious the outbreak had become, Borlaug organized an emergency summit in Nairobi in 2005, famously "sounding the alarm" for swift and concerted action on stem rust, and ultimately leading to the establishment of the BGRI.
"Ruth and her team of dedicated scientists from KALRO have not only made Kenya proud but have also made a remarkable contribution to the global wheat community in mitigating the threat of stem rust Ug99," says Bhavani. "Ruth has mentored master's and PhD students who are now leading researchers at KALRO. She has elevated the research capacity of KALRO to international repute."
Two recent wheat breeding projects helped extend the CIMMYT-KALRO partnership beyond Kenya. The Durable Rust Resistance in Wheat (DRRW) and Delivering Genetic Gain in Wheat (DGGW) projects brought in a partnership with the Ethiopia Institute for Agricultural Research (EIAR) to establish and operate stem rust phenotyping platforms that addressed the global threat of Ug99 and other serious stem rust races, and helped provide solutions for the region. Thanks to KALRO's screening efforts at the CIMMYT-KALRO Stem Rust Screening Platform in Njoro, Kenya, CIMMYT-derived rust-resistant varieties now cover more than 90% of the wheat farming area in Kenya and Ethiopia.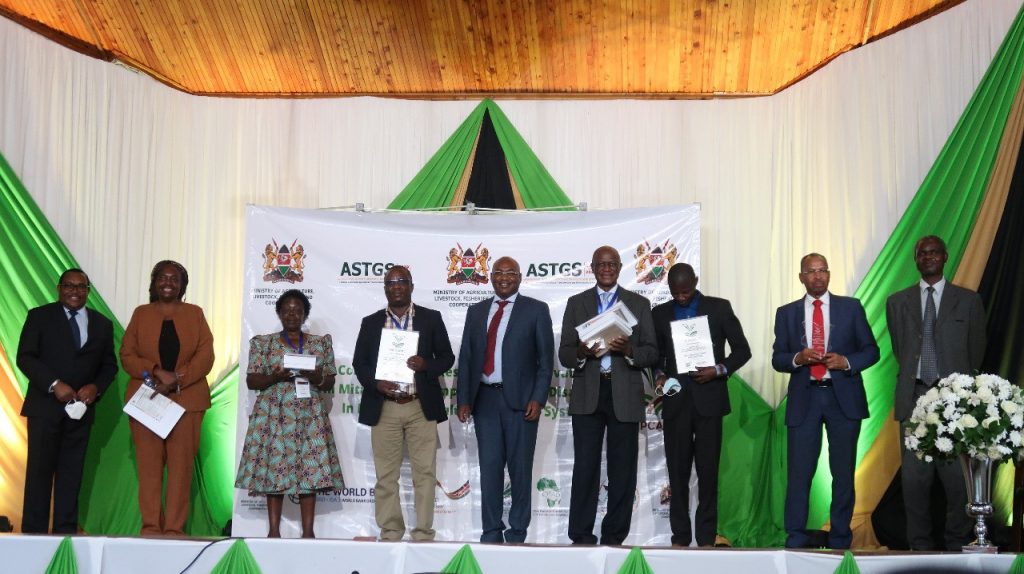 The partnership continues to grow
Continued collaboration with Ruth's team at KALRO will be essential in the new Accelerating Genetic Gains in Maize and Wheat for Improved Livelihoods (AGG) project. AGG — which aims to accelerate the development and delivery of more productive, climate-resilient, gender-responsive, market-demanded, and nutritious wheat varieties in in sub-Saharan Africa and South Asia — has a particular focus on enhanced collaboration with national partners such as KALRO.
Its success is also closely tied to the Njoro Stem Rust Screening Platform — which, since its establishment in 2008, has conducted crucial screening for over 600,000 wheat lines, varieties, varietal candidates, germplasm bank accessions and mapping populations. Wanyera's leadership in the Platform, alongside that of CIMMYT wheat scientist Mandeep Randhawa,  plays a major role in screening, monitoring, and clearing seed in time for sowing.
As Hans Braun, former director of the CIMMYT Global Wheat Program said, "Without our national agriculture research system partnerships, CIMMYT would become obsolete."
Indeed, the unparalleled wealth of knowledge, skills, and research facilities of the CGIAR as a whole would not be so uniquely impactful if it weren't for the 3000+ partnerships with national governments, academic institutions, enthusiastic farmers, private companies and NGOs that help carry out this work.
CIMMYT's historic and continued impact depends on close international partnerships with scientists and leaders like Ruth Wanyera, and we congratulate her on her numerous awards, thank her for her collaboration, and wish her a pleasant retirement.