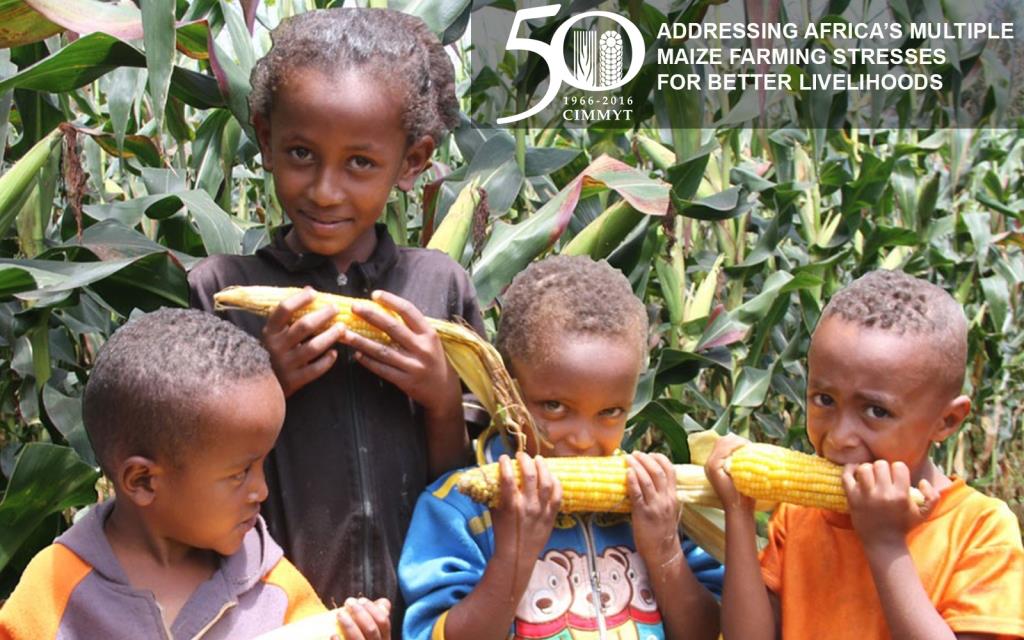 HARARE (CIMMYT) — As CIMMYT joins the world in celebrating the International Day for Biological Diversity on 22 May, it can take pride in the diverse maize varieties it develops which have improved the livelihoods and health of smallholder farmers globally.
These varieties have brought tremendous benefits to smallholders in sub-Saharan Africa (SSA). Over 90 percent of agricultural production in SSA is rainfed, which puts farmers at risk for drought and heat in addition to the poor soil fertility, pests and diseases they face. Drought alone damages about 40 percent of all maize crops in SSA, endangering the livelihoods and food security of millions of smallholder farmers.
Stress tolerant maize not only reduces risks for farmers in the face of unpredictable environmental and biological conditions, it also allows more stable crop production. The International Maize and Wheat Improvement Center (CIMMYT) breeds high-yielding, locally-adapted maize varieties with farmer-preferred traits such as drought tolerance, nitrogen use efficiency, and disease and insect pest resistance. Many of these varieties also have increased nutritional traits such as high protein quality and increased provitamin A content, which help increase children's weight and height growth rates and reduce childhood blindness.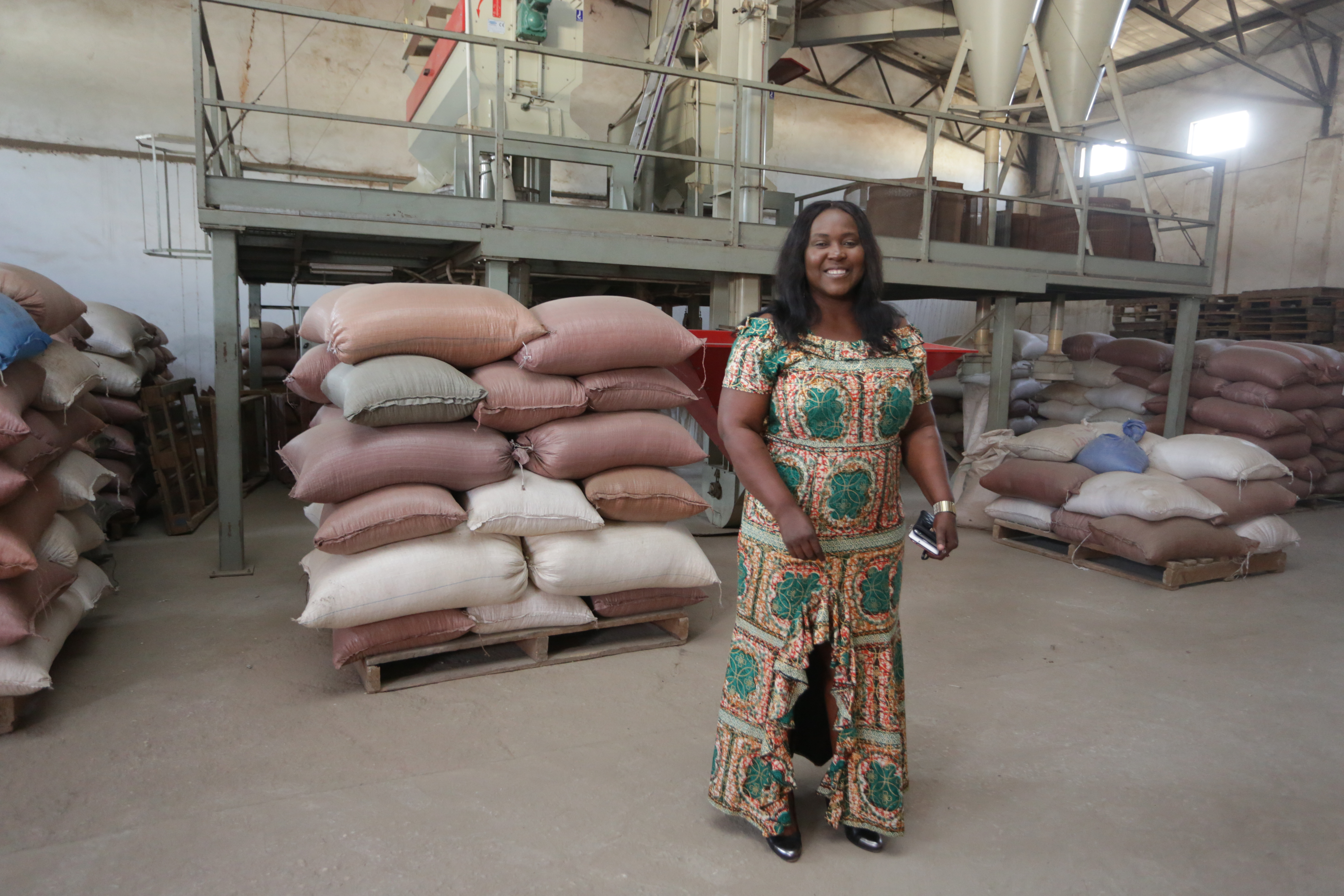 "Increasing adoption of these stress tolerant maize varieties is helping African farmers cope with drought and climate change, improve yields at household level and thereby enhance the livelihoods and food security of tens of millions of farmers," said Cosmos Magorokosho, CIMMYT-Southern Africa maize breeder.
These drought-tolerant varieties have proven resistant despite harsh conditions brought on in southern Africa by an intense El Niño, according to Magorokosho. "Significant impacts have been observed in plots of smallholder farmers who grow these varieties."
In 2014, over 54,000 metric tons of certified seed of the stress tolerant maize varieties were produced and delivered by partner seed companies for planting by smallholders. By the end of that year, more than five million smallholders had planted the improved drought tolerant varieties on over two million hectares, benefiting more than 40 million people in 13 countries in SSA.
Today, there are more than 200 stress tolerant maize varieties that yield the same or more than commercial varieties under average rainfall, and more importantly, produce up to 30 percent more than commercial varieties under moderate drought conditions. Armed with these improved varieties, CIMMYT is assuming a greater role to ensure stress tolerant maize reaches nearly five and a half million smallholder households in SSA by the end of 2019.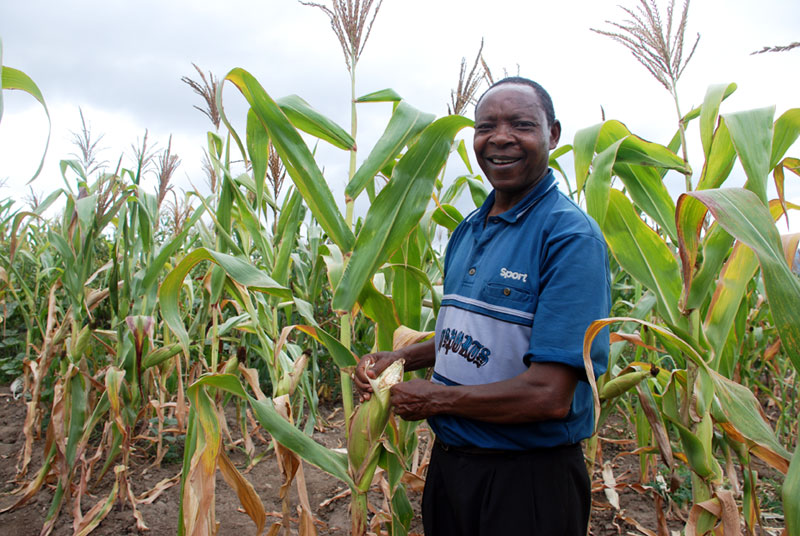 "In close collaboration with our partners, we were able to create excitement about what can be achieved with drought tolerant maize in Africa," said Tsedeke Abate, leader of CIMMYT's Stress Tolerant Maize for Africa project. CIMMYT is working with national agricultural research systems, international research centers, and other development programs to disseminate improved maize seed to smallholder farmers in SSA through small-and medium-sized seed companies.
"The work we have undertaken on drought tolerant maize has created significant impacts. However, several challenges still remain," cautioned B.M. Prasanna, Director of CIMMYT's Global Maize Program and the CGIAR Research Program MAIZE. One of these challenges is maize lethal necrosis (MLN), which emerged in Kenya in 2011 and has since devastated maize crops across East Africa. CIMMYT is working to generate improved stress tolerant maize varieties with resistance to MLN and other major diseases.
Maize production in Africa is growing rapidly, making maize the most widely cultivated crop on the continent, and the staple food of more than 300 million people. Providing farmers with diverse, improved seed choices will thus strengthen food security, health and livelihoods in SSA.