U.S. Department of State Special Representative for Global Partnerships Dorothy McAuliffe visited CIMMYT in Texcoco, Mexico, on July 7, 2023. The visit aimed to strengthen ties between the United States government and CIMMYT—reaffirming commitment to fostering partnerships to achieve food and nutrition security goals.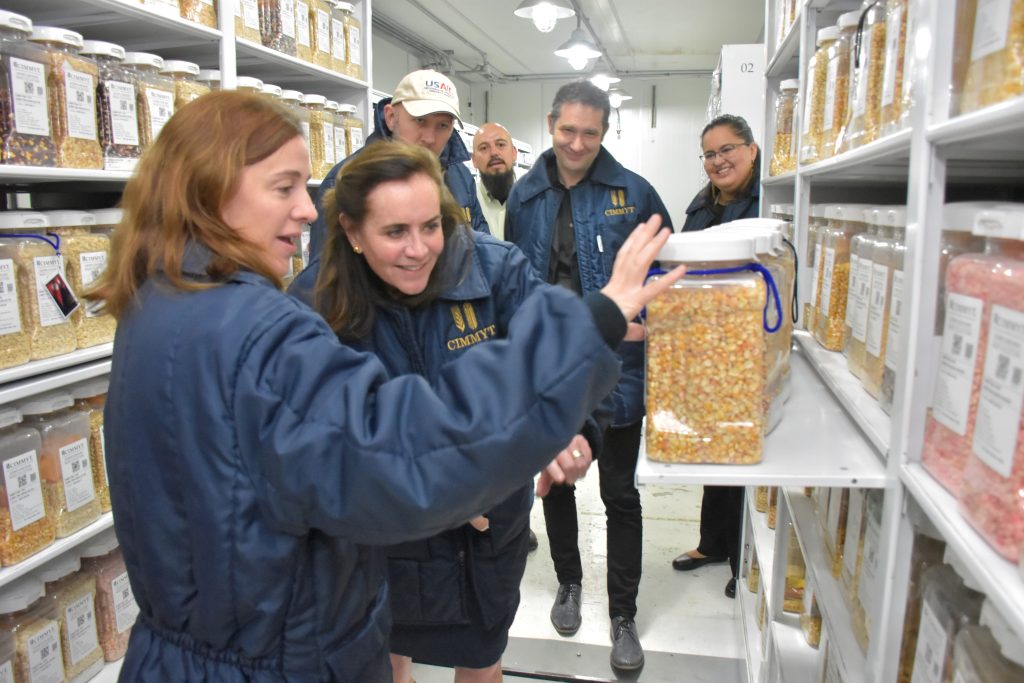 McAuliffe toured the CIMMYT gene bank, museum and conservation agriculture trial plots. CIMMYT scientists explained their efforts to protect one of the largest maize and wheat seed collections through research and collaboration with CGIAR and seed health initiatives.
She also received a detailed briefing about the Southern Africa Accelerated Innovation Delivery Initiative Rapid Delivery Hub (AID-I), a regional project in southern and eastern Africa led by CIMMYT with the backing of Office of Special Envoy for Global Food Security and the United States Agency for International Development (USAID). CIMMYT practitioners briefed McAuliffe on AID-I's inspiration in a successful model implemented in Mexico, MasAgro, with the potential to inform policy makers and transform agrifood systems in Central America to respond to migration.
Partner seed companies and project leaders shared significant milestones already achieved in Zambia, Malawi and Tanzania to expand access for smallholder farmers to market actors, high-yielding seeds and climate-adaptable, resilient crop varieties.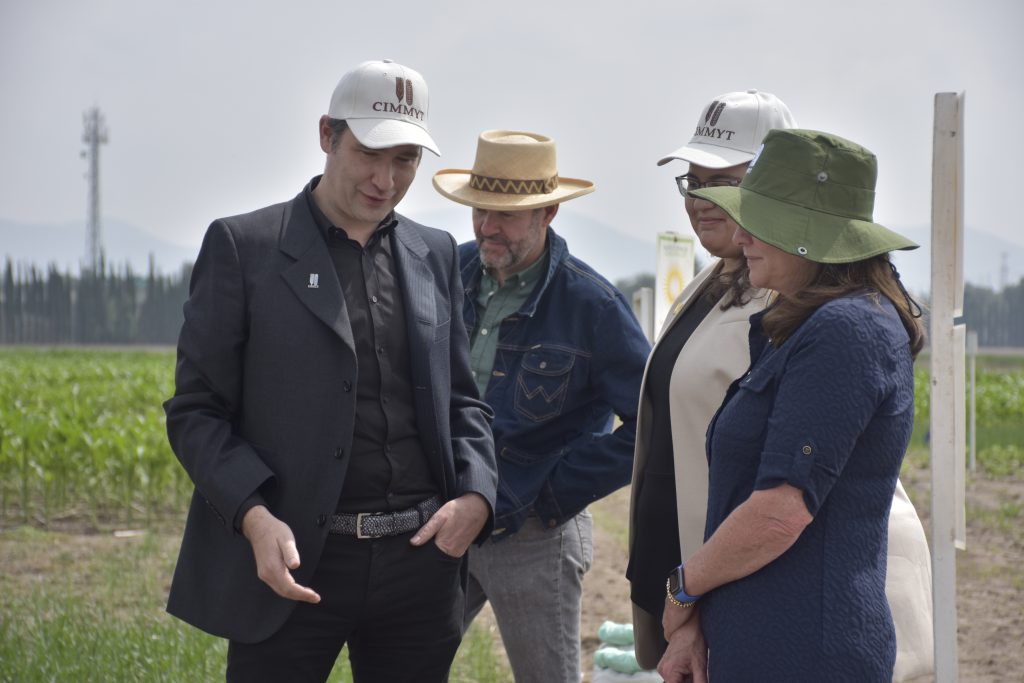 After the tour of CIMMYT facilities, McAuliffe heard private and public partners share success stories and current initiatives jointly led with CIMMYT on regenerative agriculture, gene bank development across CGIAR and climate-smart and scale-appropriate mechanization technologies.
"Through partnership, we can work on R&D goals for better nutrition, data-driven decision making and promotion of regenerative agriculture so that farmers produce diversified crops. On behalf of CIMMYT, I'd like to thank the U.S. government and the American people, who have historically made scientific innovation possible, leaving a huge footprint to feed the world," shared Bram Govaerts, CIMMYT director general.