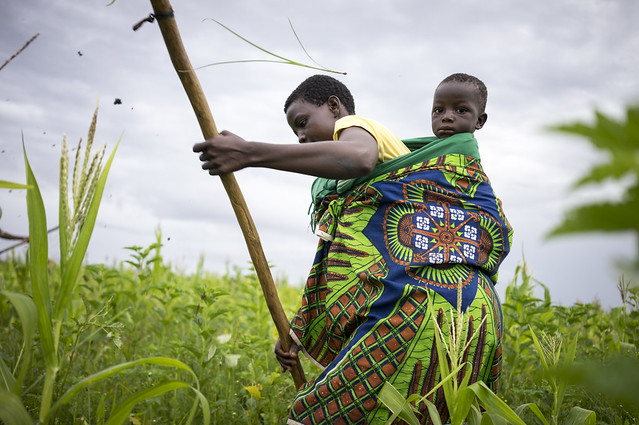 A new study shows that youth can face higher land rental prices than older farmers in Tanzania and other parts of sub-Saharan Africa.
"The rising importance of land rental markets reflects increasing rural population densities in many parts of the continent," said Jordan Chamberlin, an agricultural economist with the International Maize and Wheat Improvement Center (CIMMYT) and study co-author.
"Evidence that the effective costs of rental market participation are relatively higher for younger farmers suggests that the markets are not yet mature," Chamberlin explained. "This appears to stem partly from weak contract enforcement norms that make land rental arrangements more sensitive to trust and reputation. That puts younger farmers, who have not yet built up such social capital stocks, at a disadvantage."
As many as three-quarters of Tanzanian youth are employed in agriculture, and with rural populations in Africa expected to rise over the next several decades, the region will experience an increasing scarcity of land relative to labor.
Young people today are already inheriting less land than previous generations and waiting longer to obtain the land they do inherit, according to the authors, who observe as one result a rising dependence on labor markets.
"Wage income's importance will continue to rise in rural areas of sub-Saharan Africa, but policymakers should also foster equitable access to land for young agricultural entrepreneurs," said Chamberlin.
The authors recommend measures such as tenant-landlord "matchmaking" programs, arrangements that encourage land sales by older farmers to younger farmers, and clarifying and simplifying regulations and procedures for title conversions and land purchases.
"Local governments may also share information about land rental rates for different areas, to provide a reference for rental negotiations," added Chamberlain.
Read the study:
"Transaction Costs, Land Rental Markets, and Their Impact on Youth Access to Agriculture in Tanzania"