The Coalition on Sustainable Productivity Growth for Food Security and Resource Conservation (SPG Coalition) brings together researchers, non-governmental organizations, and private sector partners to advance a world with greater access to nutritious food and affordable diets. The Coalition recognizes that increasing the productivity of natural resources through climate adaptation and mitigation is instrumental to reaching this goal.
In a recent report, the SPG Coalition provides a path forward for NGOs, research institutions, and government agencies to strengthen agrifood and climate policies. The report contains real-life, evidence-based examples to further the sustainable production and conservation of natural resources, detailing the potential impacts on social, economic, and environmental conditions.
CIMMYT features prominently in the report as a leading organization focused on 4 main areas: climate-smart agriculture, nutrient-use efficiency (NUE), and pest and fertilizer management.
Nutrient-use efficiency and fertilizer management
While chemical fertilizers increase crop yields, excessive or improper use of fertilizers contributes to greenhouse gas emissions (GHG) and increases labor costs for smallholders. Efficient NUE is central to nutrient management and climate change mitigation and adaptation.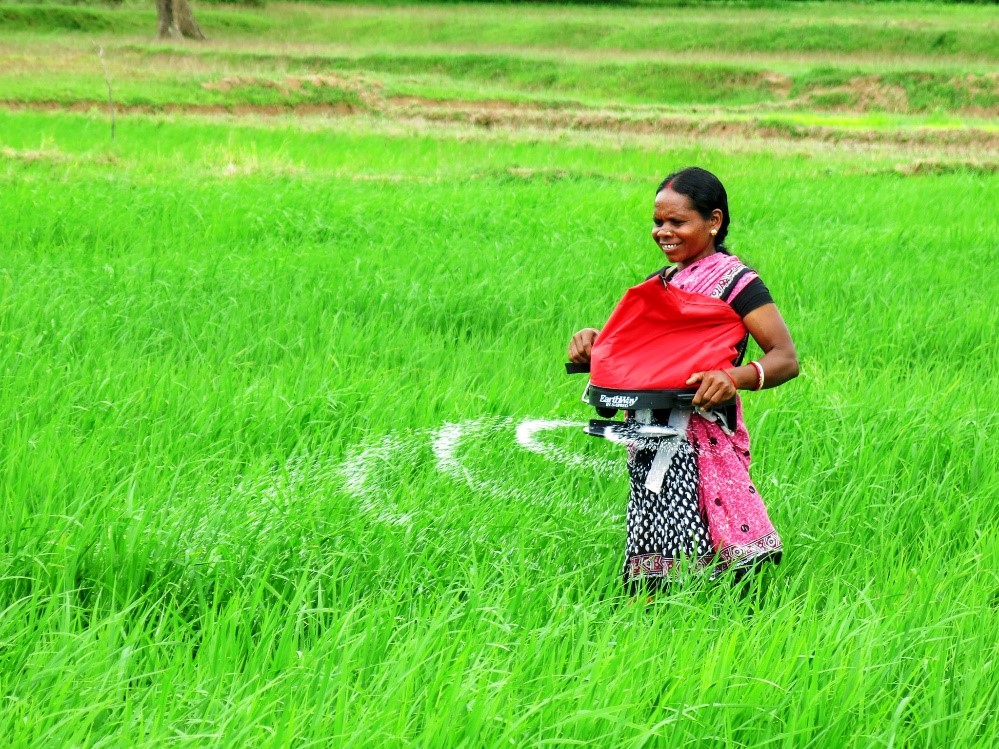 In India, CIMMYT, along with the Borlaug Institute for South Asia (BISA), CGIAR Research Centers, and regional partners, tested digital tools like the Nutrient Expert (NE) decision support tool which measures proper fertilizer use for optimized yields and provides nutrient recommendations based on local soil conditions.
The majority of smallholders who applied the NE tool reported higher yields while emitting less GHG emissions by 12-20% in wheat and by around 2.5% in rice as compared with conventional fertilization practices. Farmers also recorded double economic gains: increased yields and reduced fertilizer costs. Wider government scaling of NE could enhance regional food security and mitigate GHG emissions.
The Feed the Future Nepal Seed and Fertilizer (NSAF) project, led by CIMMYT and USAID, advocates for climate-smart agriculture by linking smallholders with improved seed, providing capacity-building programs, and promoting efficient fertilizer use. With a vast network established with the support from the Government of Nepal, NSAF successfully provides smallholders with expanded market access and nutritious and climate-resilient crop varieties.
Climate-smart maize breeding 
Since its arrival to sub-Saharan Africa (SSA) in 2016, fall armyworm (FAW) has devastated maize harvests for countless smallholders on the continent. Economic uncertainty caused by unstable yields and climate stressors like drought coupled with this endemic pest risk aggravating food insecurity.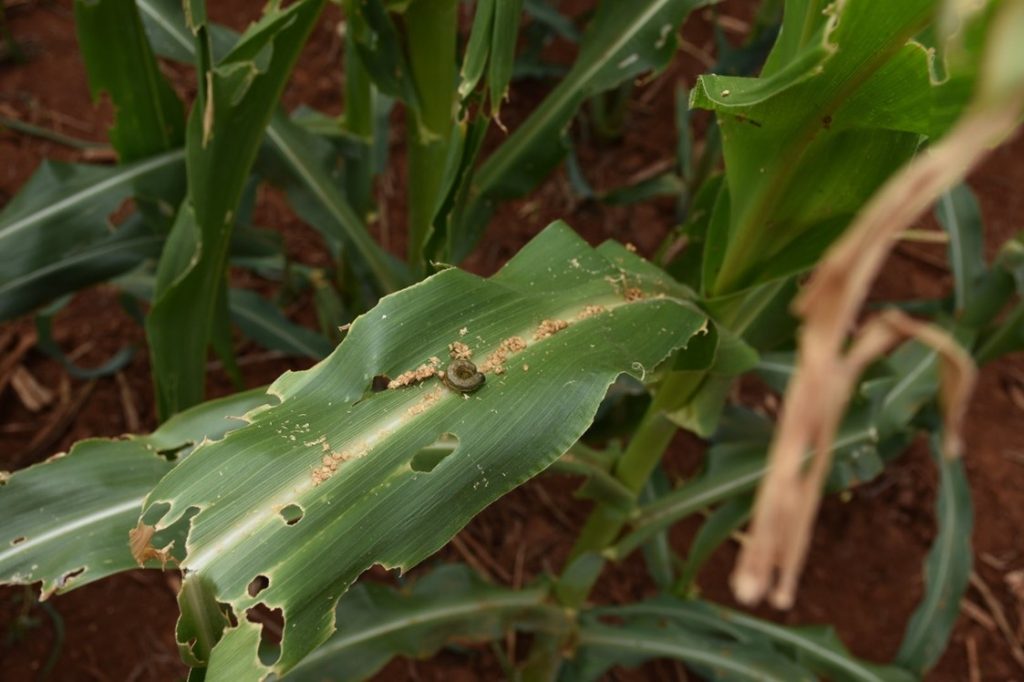 CIMMYT and NARES Partner Institutions in Eastern and Southern Africa are spearheading a robust pest management project to develop, screen, and introduce genetically resistant elite maize hybrids across SSA. South Sudan, Zambia, Kenya, and Malawi have already deployed resistant maize varieties, and eight other countries in the region are projected to release their own in 2023. These countries are also conducting National Performance Trials (NPTs) to increase awareness of host plant resistance for the sustainable control of FAW and to sensitize policymakers on accelerating the delivery of FAW-tolerant maize varieties.
The establishment of FAW screening facilities in Africa permits more rapid detection and breeding of maize varieties with native genetic resistance to FAW, facilitating increased deployment of these varieties across Africa. The sustainable control of FAW demands a rapid-response effort, overseen by research organizations and governments, to further develop and validate genetic resistance to fall armyworms. Achieving greater impact for maize smallholders is critical to ensuring improved income and food security in Africa. It is also paramount for biodiversity conservation and removing labor burden on farmers applying additional synthetic pesticides to prevent further losses by the pest.
"The SPG Coalition report emphasizes the power of partnership to enhance financial and food security for smallholder communities in the Global South. This is fully in line with the recently launched CIMMYT 2030 strategy. It's also an important reminder to assess our strong points and where more investment and collaboration is needed," said Bram Govaerts, CIMMYT director general.