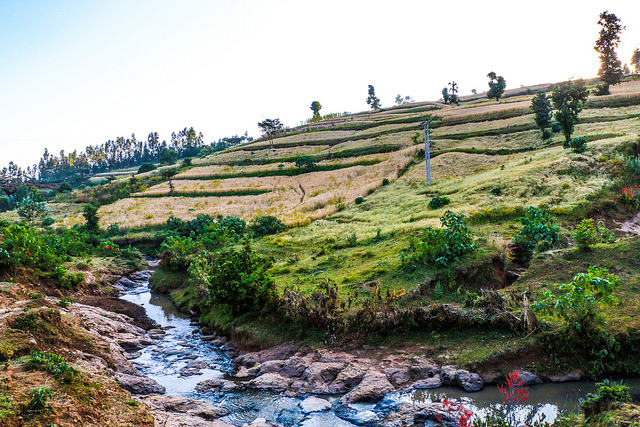 Despite her unassuming nature, the literary character Miss Marple solves murder mysteries with her keen sense of perception and attention to detail. But there's another sleuth that goes by the same name. MARPLE (Mobile And Real-time PLant disEase) is a portable testing lab which could help speed-up the identification of devastating wheat rust diseases in Africa.
Rust diseases are one of the greatest threats to wheat production around the world. Over the last decade, more aggressive variants that are adapted to warmer temperatures have emerged. By quickly being able to identify the strain of rust disease, researchers and farmers can figure out the best course of action before it is too late.
The Saunders lab of the John Innes Centre created MARPLE. In collaboration with the Ethiopian Institute of Agricultural Research (EIAR) and the International Maize and Wheat Improvement Center (CIMMYT), researchers are testing the mobile diagnostic kit in Holeta, central Ethiopia.
"These new pathogen diagnostic technologies … offer the potential to revolutionize the speed at which new wheat rust strains can be identified," says Dave Hodson, a CIMMYT rust pathologist in Ethiopia. "This is critical information that can be incorporated into early warning systems and result in more effective control of disease outbreaks in farmers' fields."
Hodson and his colleagues will be presenting their research at the CGIAR Big Data in Agriculture Convention in Nairobi, on October 3-5, 2018.
Read more about the field testing of the MARPLE diagnostic kit on the ACACIA website.