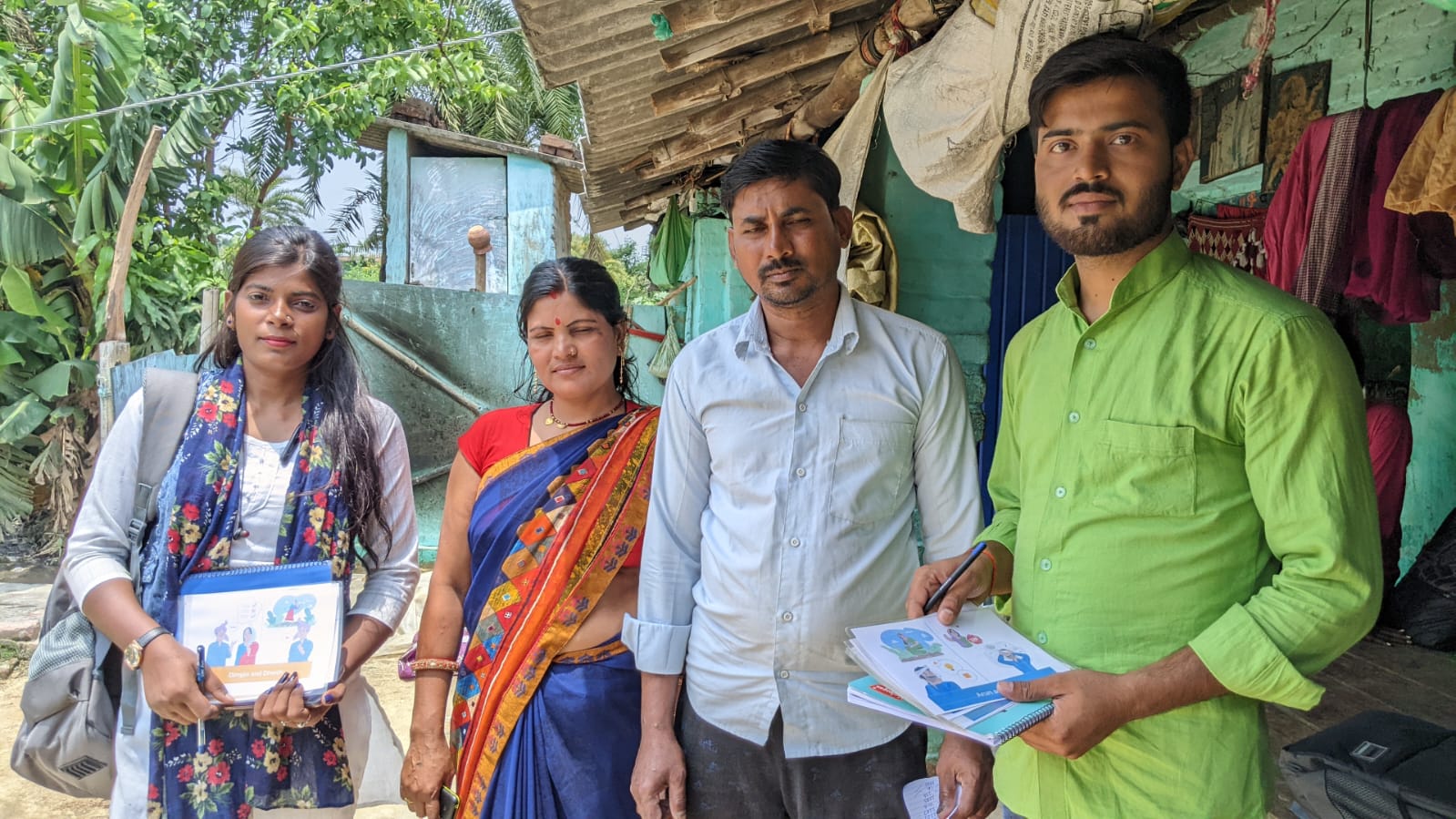 Researchers from the International Maize and Wheat Improvement Center (CIMMYT) are conducting a study in the state of Bihar, India, to improve our understanding of women's and men's contributions to decision-making around wheat crop management. The results will help reach women with new varieties that meet their needs and priorities.
The study seeks to overcome a big challenge for research organizations and national policymakers: to design a better framework for faster turnover of improved varieties and increased access to women and marginalized farmers.
Wheat is the second-largest crop grown in Bihar after rice, with a production of 5-6 million tonnes of it every year. Despite women's contributions to farming activities, from sowing to harvesting, traditional gender norms can undermine their access to productive resources and influence household decisions. Additionally, women's workload in wheat agriculture is increasing, due to men's departure to non-agricultural jobs, but women are still not necessarily recognized as capable farmers.
Gender exclusion in agriculture
Given social norms and household-and-farm labor division based on gender, women are often confined to specific roles in the agricultural production system. In smallholder farming communities of South Asia like Bangladesh, India, and Nepal, men's increasing involvement in non-agricultural activities has increased women's workloads in every sphere of agricultural production. However, these long-held assumptions of their role can lead to exclusion from decision-making, limiting their control over what, how, and how much a crop is produced, their economic wellbeing, including household food security.
The CIMMYT study on "Intra-household gender dynamics in decision-making for wheat crop management in India (Bihar)" investigates women's and men's roles in production decisions. Led by Hom Gartaula, Gender, and Social Inclusion Specialist at CIMMYT, it covers eight villages — four in Darbhanga and four in Madhepura district — with 25 houses considered in each village.
As part of the Accelerating Genetic Gains in Maize and Wheat for improved livelihoods in Asia and Africa (AGG)  project, the research study will help gain deeper insights into the intra-household gender dynamics. It will also help in untangling who does what, how wheat cultivation and management decisions are organized within the households and the perceptions of the male and female farmers around why decisions are made in such a way.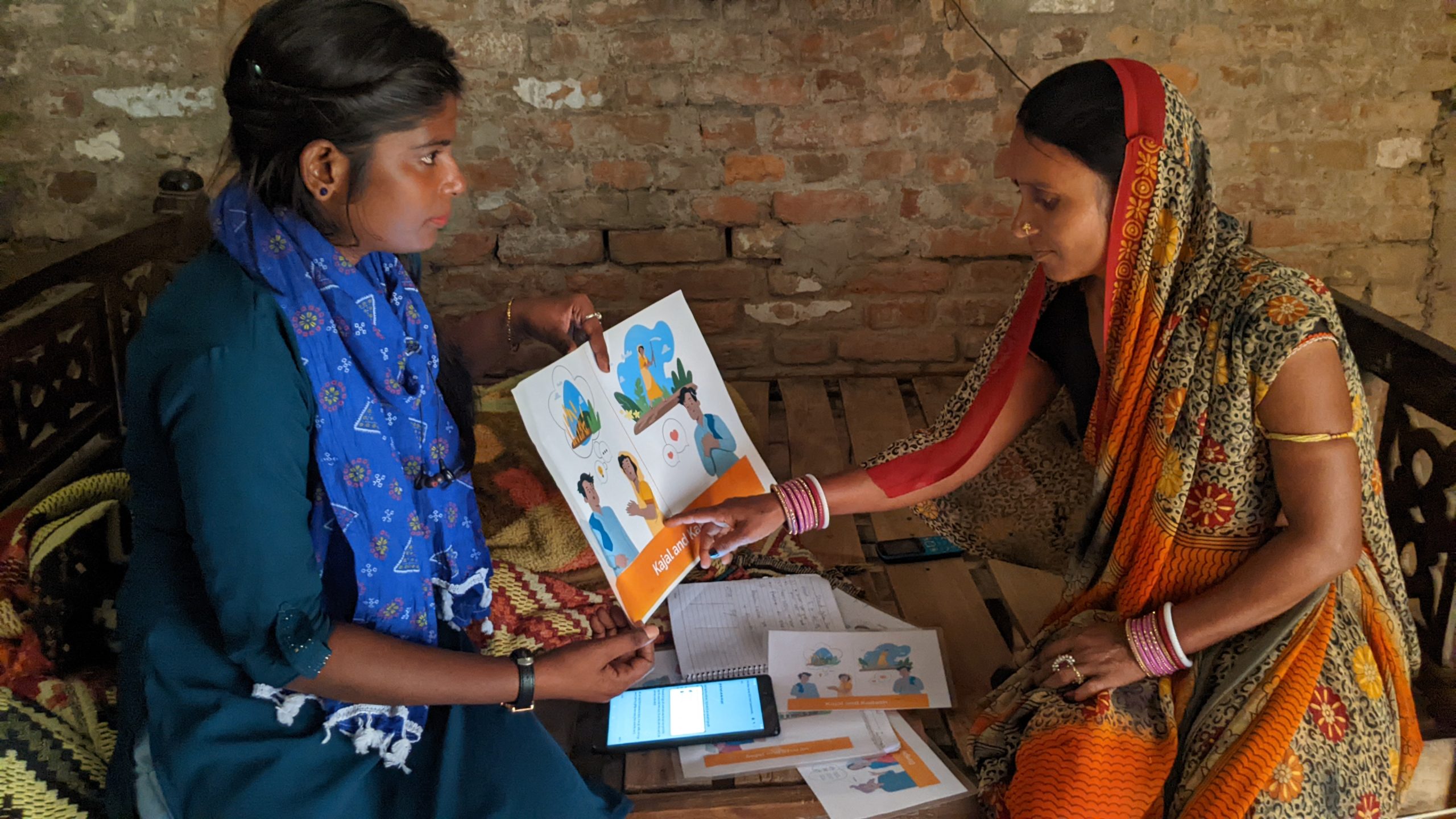 Storytelling through household decision-making scenarios
In traditional rural societies, survey-based data collection might not be the best way to evaluate women's agency, as the deeply rooted cultural restrictions might not allow them to talk openly about sensitive issues, like their relationship with a spouse. This study uses an innovative storytelling approach to data collection: using vignettes, farmers are given short stories to relate to their household circumstances. Stories are also easier to remember and help build a connection with the characters quickly.
The vignettes approach was first applied in the context of smallholder maize production in Kenya under the AGG project. According to Rachel Voss, the leader of the Kenyan study, "Using vignettes to explore decision-making in both East Africa and South Asia allows us to learn and compare across these regions and across crops. Gender relations in Indian wheat and Kenyan maize production might look similar in some ways, but very different in other ways, and our research and programming will need to respond to those differences."
In this study, five vignettes with fictitious husband and wife characters are presented to participants to represent the different ways production and consumption decisions are made in the household. These vignettes describe how they engage in key decisions like seed procurement, labor hired, and harvest used for consumption or sale. With guidance from evaluators, respondents identify which scenario best aligns with the decision-making process in their household.
Researchers feel this qualitative data, gathered through a storytelling approach, could guide the reach of gender interventions in a more effective way. Gartaula and the team explained that the participants can build connections to a character in the story without biases, expressing their experiences in household decision-making through vignettes. They also observed that sometimes what the participant shared is the opposite of their assumption of women being excluded from decisions.
Rethinking gender roles
Traditional gender roles are deeply entrenched in the region. In the farming communities of rural Bihar, one might assume that who does what in wheat-rice cultivation is obvious, and it has been well studied in the past. However, investigating the stereotypes around gender to understand practices within households is an innovative aspect of this study.
For example, landless couple Pappu Paswan and Kamini Devi of village Kamtaul in Darbhanga district have been cultivating wheat on leased farm plots for many years. Devi is engaged in every aspect of decision-making. "We cultivate in leased plots of different sizes, spread across, requiring more effort and time in attending to them. We discuss additional labor during harvest and if there is money enough to pay them," said Devi pointing her finger at the vignette illustrating 'cooperation' in household decision-making. They produce enough for their consumption, but when possible, "I advise my husband to sell some for income," she added.
Despite contributing to decisions jointly with Pappu when it comes to farm labor and household finances, Devi has little or no knowledge of seed varieties and access. Her husband informs that it was UP262 (wheat seed variety) they have been cultivating for the last two years.
In Rishikesh Ram's household, land ownership and livelihood specialization were factors in decision-making. He owns the land and makes all farming decisions, including how much will be saved for consumption at home. His wife, Kiran Devi, a nurse at the village primary health center, is hardly involved in any farming work. "As the income from her job contributes to expenses at home, decisions about loans or payment for labors on the farm are joint decisions," Ram said.
"In these two households of the diverse decision-making process, different approaches to messaging and relevant extension services must be explored to address the issues of exclusion, access, and knowledge gaps in these households," Gartaula observed.
Bridging the gender gap in agri-food systems
With the feminization of agriculture in the region, women's contribution to agricultural production is likely to increase. Policy and research interventions must recognize this growing population and support their full economic and social contributions as cultivators, entrepreneurs, and laborers. However, whether women's growing role in wheat production leads to increased decision-making authority and empowerment is still unknown. But hope is that AGG-supported gender research in South Asia and East Africa will help guide actions on gender and social inclusion in agri-food systems and support cross-learning between the regions.