Women's involvement in maize production is often shrouded in assumptions. One might assume that women have minimal say in management decisions, especially regarding jointly managed plots, due to rigid gender norms that prioritize men's decisions on farming-related matters. However, operating under such assumptions about women's role in the management of maize farms risks confining women to specific roles and not meeting their needs in the maize seed system.
To break these assumptions, Rachel Voss, Gender Specialist at the International Maize and Wheat Improvement Center (CIMMYT), and a team of fellow researchers are conducting a study, "Unpacking maize plot management roles of women and men in smallholder households in Kenya." The study, part of the Accelerating Genetic Gains in Maize and Wheat (AGG) project, aims to asses the gender dynamics of maize management in Kenya in order to categorize plots and households, analyzing intrahousehold decision-making and evaluating which women have the power and agency to apply their preferences for seed on their farms — and which ones do not.
Challenging perceptions

Take, for example, Sofa Eshiali, a 60-year-old farmer from Ikolomani, western Kenya, who participated in the study. She defies the stereotype of women having a limited role in maize farming, as she is deeply involved in decision-making on maize production in her household and represents an important client for new breeding efforts and more inclusive seed distribution programs. Together with her husband, she has grown maize primarily for family consumption since getting married, getting involved in all matters concerning their half acre farm. "For us, when we want to plant [our maize seeds], we sit together and discuss the cash we have at hand and decide if we can get two hands to help us work our half acre of land," she says.
Eshiali and her husband make a joint decision on the maize seed variety they plant every season based on performance of the previous planting season. "We previously used the H614D [maize seed variety] and it did well in our farm — except when it gets very windy, as our crops fall and our bean crop gets destroyed before it is ready for harvest. Last season, we decided to use the H624 because it remains there even when it is windy," she said, demonstrating her knowledge of maize seed variety.
In addition to seed choice and farm labour, Eshiali and her husband also discuss what fertilizer to use and when they need to shift to a new choice, and they make decisions together concerning their farm and farm produce. This includes deciding what amount of harvest they can sell and what to do with the sale proceeds. For a household like Eshiali's, new maize varieties need to appeal to — and be marketed to — both spouses.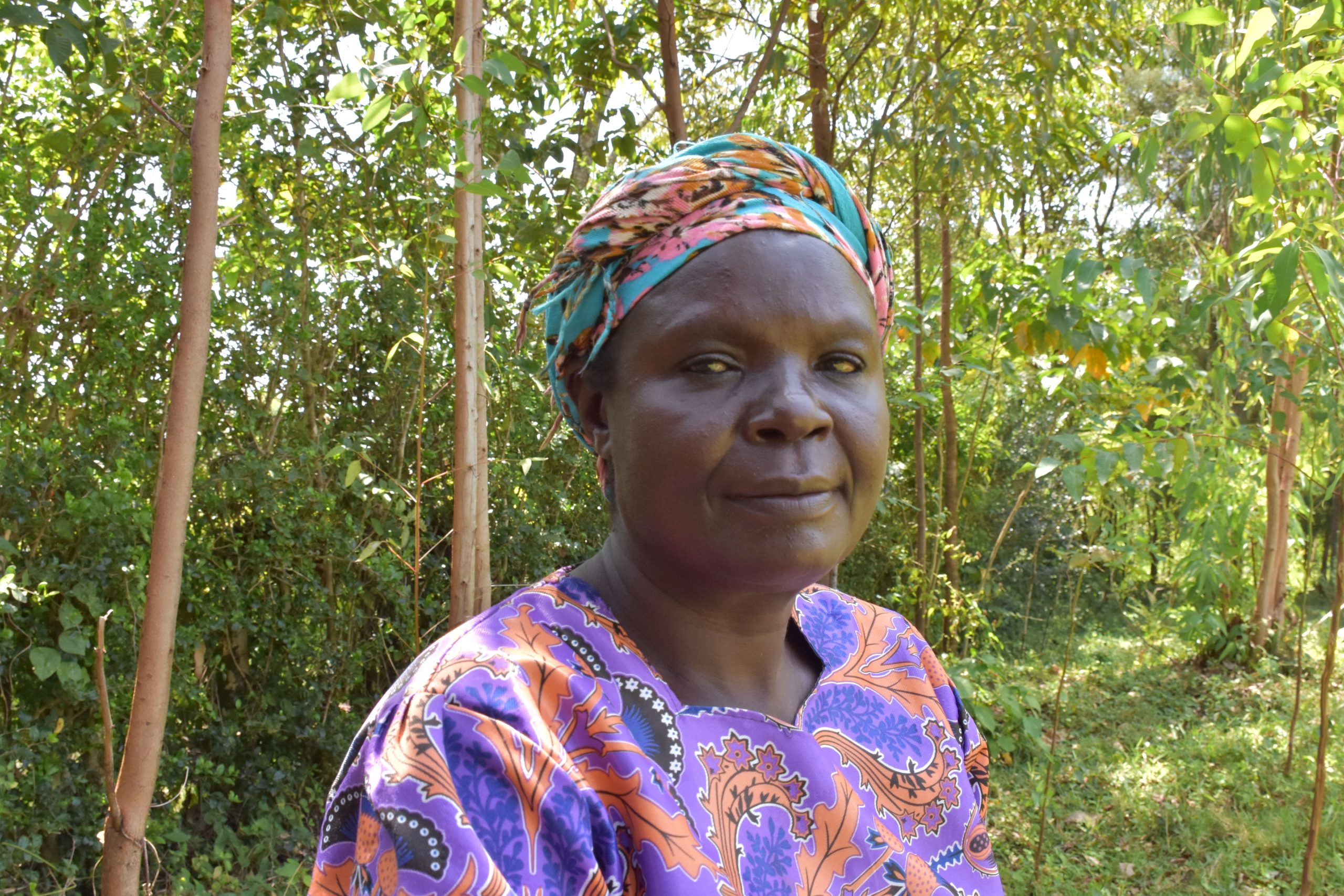 Farming roles

Eshiali's reality of equitable engagement in the farm may not be the case for other households in her community and across Kenya, meaning that reaching women with new varieties is not always simple.
As Voss points out, women are often less involved in major household decisions than men, frequently due to longstanding social norms. However, there is little understanding of how decisions are negotiated at the household level, particularly when crops are jointly produced. Furthermore, in many places, men are perceived to be the "real" farmers, while women are viewed to only play a supportive role within household farming. This can lead to the exclusion of women from extension activities, trainings and input marketing efforts.
Against this background, Voss notes that the ongoing study aims to identify in which types of households women have control over seed choice and in which households other constraints might be more important.
"To get new maize varieties into men's and women's fields, we need to identify the bottlenecks to reaching women. This means understanding, among other things, how decisions about seed are made within households and how households source their seed," she explains.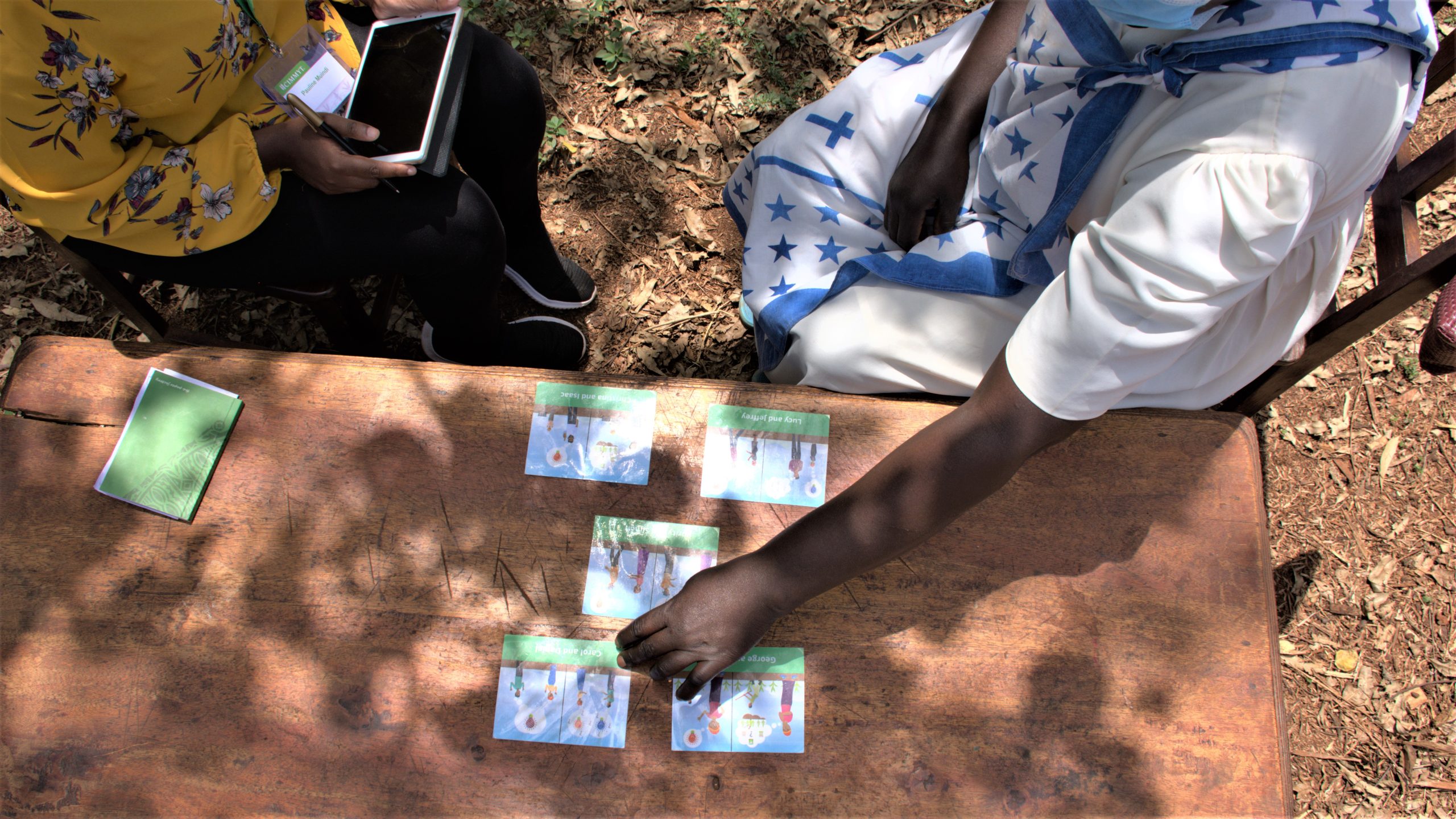 Best-case scenario
To overcome the challenge of discussing the sensitive topic of decision-making roles between spouses and to encourage more culturally unbiased, candid responses, the study uses vignettes, or short stories, to describe various scenarios. This enables farmers to relate with different farm management decision making scenarios without pointing fingers at their spouses.
The study's coauthor and research team leader, Zachary Gitonga, explains that the use of vignettes is still a relatively new method, especially in agricultural research, but enables digging deeper into sensitive topics.
Data collection involved a joint survey with both men and women household heads about maize plot management before breaking into separate discussions using the vignettes. These presented five possible decision-making scenarios with fictitious husband and wife characters. The five scenarios were then used to discuss strategic seed choices, operational decisions related to issues such as planting date and hiring farm labor, and financial decisions such as the use of the income from the maize sales.
"By presenting a set of short stories, a farmer can determine what scenario they relate with. In the study, farmers can talk about sensitive interaction without having to assign responsibility to their spouse, especially negatively, in the way decisions are made," Gitonga said.
The vignettes also made it easier for both the enumerators to explain the scenarios and the farmers to understand and freely give their feedback. Sometimes, he pointed out, what men and women perceive as joint decision-making might not be the same. For instance, some men may think informing their wives that they are going to buy a particular seed means involving them. Here, the vignette activity aims to unpack the reality of joint decision-making in households.
From East Africa to Asia
During a recent field visit to the study area in Kakamega, Kenya, Hom Gartaula, Gender and Social Inclusion Research Lead at CIMMYT, noted the study's importance to the inclusion of women in the farming cycle. "We urgently need to better understand the reality of women's and men's situation in terms of access to maize seed and other needed inputs and services. Otherwise, we risk designing breeding and seed systems that do not address the needs of the most vulnerable farmers, including women," he said, adding that data from the study will enable insights into and comparison with the gender dynamics of wheat production in South Asia through cross-regional learning.
Gartaula also noted that, even though men predominantly manage South Asia's wheat agriculture, women significantly contribute to it, especially in smallholder farming systems. In recent years, women's contribution to providing labor and decision-making in wheat agriculture has increased due to the feminization of agriculture and livelihood diversification among smallholders.
Since women's contributions to wheat farming are often vital to pre- and post-harvest processes, Gartaula notes they ought to be part of the entire maize and wheat value chain. That includes building more equitable seed delivery systems. "It is therefore important to have seed products that address the needs of different users and include home consumption and commercial sales," he says.
The study will inform future efforts to ensure equitable seed access for both men and women farmers. Ultimately, if both men and women farmers access the best seed based on their needs and priorities, incomes will rise, households will be better sustained, and communities will become more food secure.