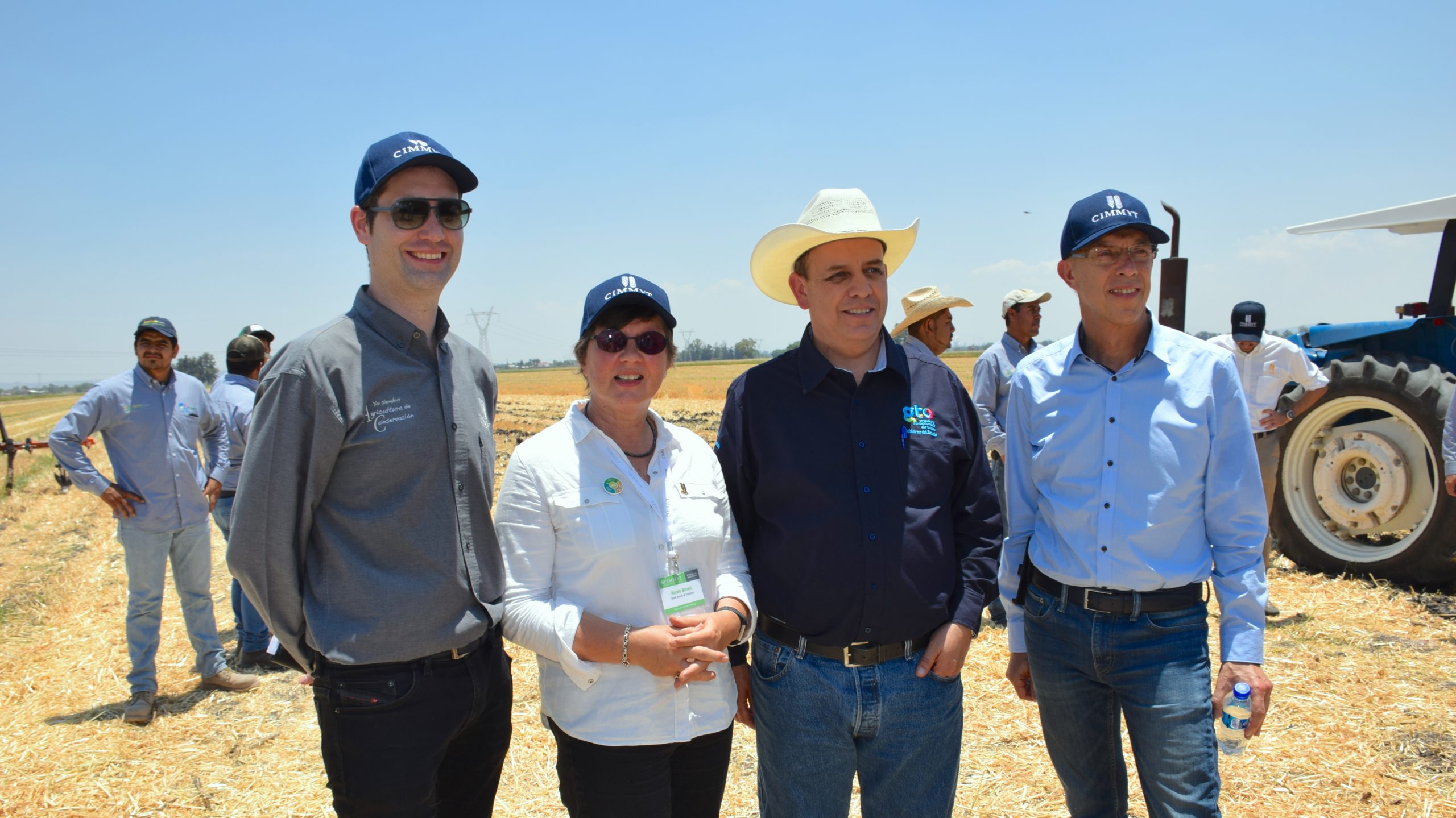 Today the Board of Trustees of the International Maize and Wheat Improvement Center (CIMMYT) announced leadership changes.
The Board approved the appointment of Martin Kropff, current Director General of CIMMYT, as Global Director of Resilient Agrifood Systems of CGIAR. He will play a critical role in enabling an effective transition to the new structure of CGIAR and implementing the CGIAR 2030 Research and Innovation Strategy. In this role, Kropff will be hosted by the CGIAR System Management Organization and will be based in Montpellier, France.
"We congratulate Dr. Kropff on his new position. We are convinced that he will bring to CGIAR the same excellence in science, innovation and effective management that he brought to CIMMYT," said Board of Trustees Outgoing Chair Nicole Birrell, who completes her term in October this year.
"Through my tenure as CIMMYT Director General, we built a strong and committed team. I am sure that — with the support of the Management Committee, the Executive Committee, the Board, and the three CGIAR Science Group directors — the work of CIMMYT will find a good place in CGIAR," said Martin Kropff.
New Director General ad interim
Effective July 1, 2021, in accordance with CIMMYT's Constitution, the Board of Trustees appointed Bram Govaerts as CIMMYT's Director General ad interim.
Govaerts has been part of the CIMMYT family since 2007. He is Chief Operating Officer and Deputy Director General for Research (Sustainable Production Systems and Integrated Programs) ad interim. He is also the director of CIMMYT's Integrated Development Program.
Govaerts is renowned for pioneering, implementing and inspiring transformational changes for farmers and consumers in meeting sustainable development challenges. He brings together multi-disciplinary science and development teams to integrate sustainable, multi-stakeholder and sector strategies that generate innovation and change in agri-food systems.
"On behalf of the full Board, we want to thank Dr. Govaerts for his leadership and willingness to ensure that the Center, our research and our operations continue to run smoothly to serve our mandate and mission, as well as the broader One CGIAR vision," said Board of Trustees Incoming Chair Margaret Bath.
"The world needs CIMMYT and our mission now more than ever, to respond to the challenges that are ahead. We are ready to take up this role, as CIMMYT has done ever since Norman Borlaug and his talented team started their work in the service of the poorest. Let us continue celebrating his legacy by generating further impact through our science," Govaerts said.
Govaerts is the ninth Director General to serve since CIMMYT was founded in 1966.