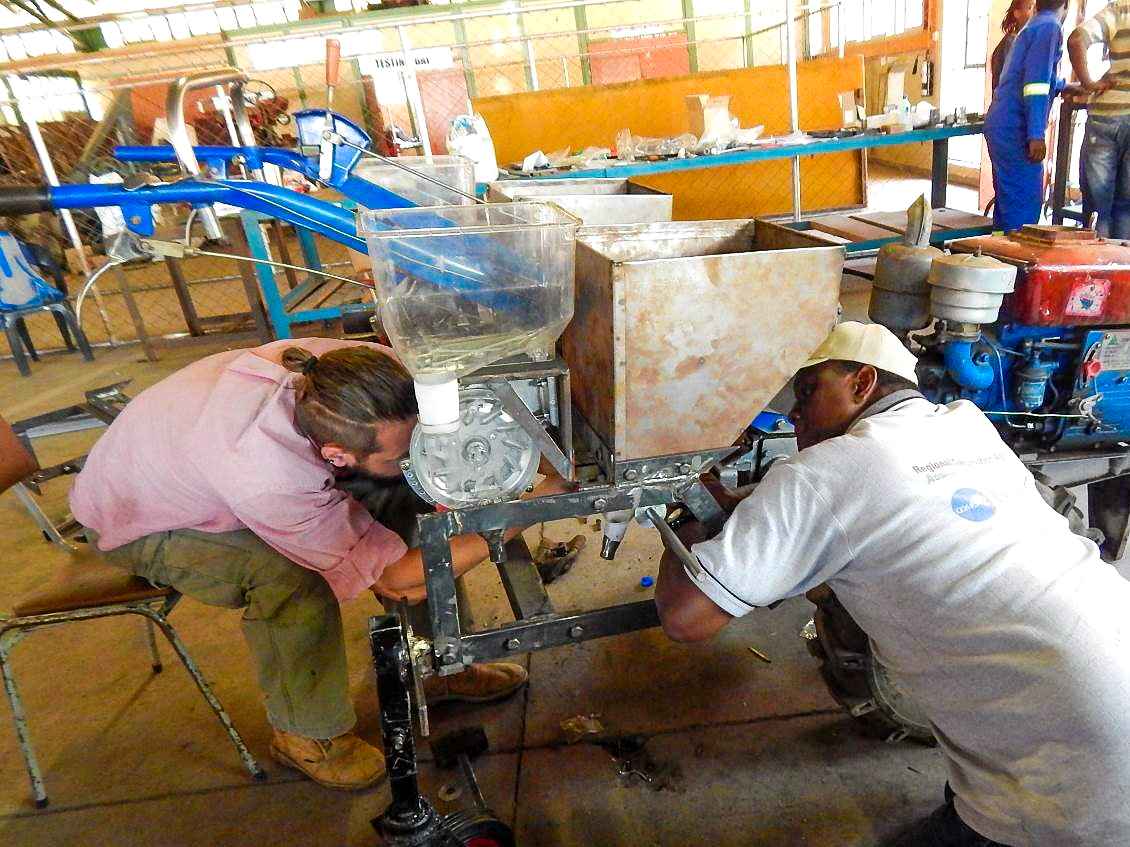 In November 2015, Jelle Van Loon set off for Zimbabwe, with a cross-section plan in his backpack. He spent two weeks working with a group of blacksmiths, searching Harare for parts and assembling machines in a bid to test whether the construction plans developed by his team were indeed designed to be built anywhere. "We might have had to change a few things, but three working machines were built, proving the accessibility of the construction plans and inherent replicability of the designs."
From studying agronomic engineering and crop modelling in Belgium to working on supply chain issues in Peru, Jelle Van Loon amassed a range of experience before joining the International Maize and Wheat Improvement Center (CIMMYT) in 2012. Soon after joining, he began shaping up a team to work on mechanization issues.
"First and foremost I'm an agricultural engineer; I just happen to have a high affinity with mechanics," he says. "I think my advantage is having a broad knowledge, being able to understand agronomy as well as mechanical engineering, and having studied agricultural economics in developing countries."
This background has served him well in a role where a hands-on, multidisciplinary approach is crucial.
"Mechanization doesn't necessarily mean building or creating more machines," Van Loon explains, "but rather introducing technology and farm equipment to farmers to facilitate their work, as well as supporting them on how and when to use it to increase production efficiency." Many people also assume that mechanization only involves motorized equipment such as tractors, he adds, when in fact any tool, even simple hand tools, which facilitate farmer work and alleviate drudgery fit into this concept.
CIMMYT's mechanization team carries out research and development on a range of farm equipment. Team members draw and design prototypes, test them in the field and develop protocols for experiments. Combining agronomy and mechanics, they work to create machinery that supports farmers in their day-to-day work at each stage of the crop cycle: from land preparation, planting and fertilization, to harvest and shelling. They also support the generation of new business models which can deliver appropriate machinery to farmers working within resilient agri-food systems.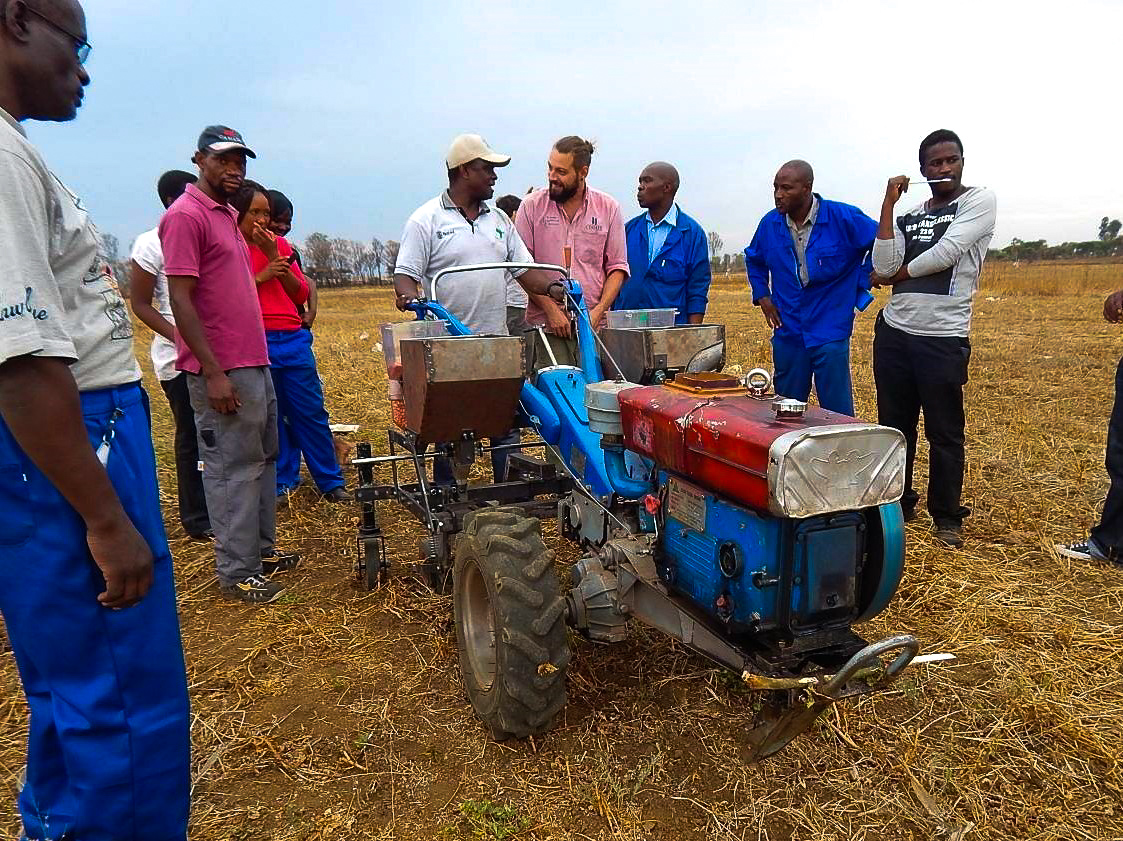 Welcome to the machine
One of the biggest challenges is changing the way farmers work. Many are resistant to investing in new machinery because they are unsure of how to use it, and simply cannot afford the risk of failure. As such, the team also places an emphasis on extension work. They have set up centers where growers can learn about the equipment and rent out some model machines. They also build the capacity of service providers through training on functional engineering for blacksmiths and manufacturers, and market intelligence for small sector entrepreneurs.
"It's beyond just designing the machine. It's really about taking products out to the field, seeing what works well and where, and then thinking about how we can get these products into the hands of farmers."
Building on the work being carried out in Mexico, Van Loon is always looking at how other regions can also benefit from the mechanization unit and opportunities for collaborating with colleagues and partners in Africa and Asia. Equipment developed for farmers in Africa or Latin America could be adapted for use in South Asia or vice versa, but this requires a solid understanding of each region's unique opportunities and challenges.
He points to the example of the two-wheel tractor engine, developed in China and popularized in Asia during the 1980s, when famine and the loss of draft animals prompted governments to subsidize that particular piece of equipment at the right time. The tractor is ubiquitous in countries such as Bangladesh, but it is unclear whether the same success is replicable in Africa and Latin America, neither of which has the same conditions, second-hand markets or import facilities. "We're trying to learn from cross-regional efforts to scale up. Being able to understand different areas helps us find the weakest links and create more enabling environments," Van Loon explains.
He and his team are continuously developing and evaluating new ideas, trialing ways of embedding mechatronics or sensory-based technology into their machines to help capture data and ease farmer workloads. Finding a way to keep these low-cost and convenient for farmer use may be a challenge, but positive testimonials from farmers keep him excited about the possibilities.
"I think it's worthwhile to follow through on wild new ideas and see what happens because when it works out, the positive impact and change we help create is all that matters," Van Loon notes.
"And more so, the cool thing about working in mechanization is we can go as far as our creativity lets us."