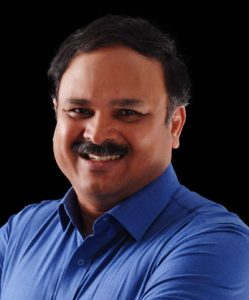 DES MOINES, Iowa (CIMMYT) – Without proper control methods, the Fall Armyworm (FAW) menace could lead to maize yield losses estimated at $2.5 to $6.2 billion a year in just 12 of the 28 African countries where the pest has been confirmed, scientists from the Centre for Agriculture and Biosciences International, (CABI)
reported
recently.
The devastating insect-pest, which originated in the Americas, is capable of causing damage to more than 80 different plant species, although the pest prefers maize, a major food staple in sub-Saharan Africa on which millions of people depend.
Scientists estimate that Africa will need an investment of at least $150 to $200 million annually over at least the next five years to mitigate potential Fall Armyworm damage through the use of effective management options, and to undertake research on strategic areas for devising and deploying an integrated pest management strategy.
"Fall Armyworm is one of the world's most deadly crop pests, effectively managing this insect-pest requires an urgent multi-disciplinary and multi-stakeholder response," said B.M Prasanna, director of the Global Maize Program at the International Maize and Wheat Improvement Center (CIMMYT) and the CGIAR Research Program on Maize.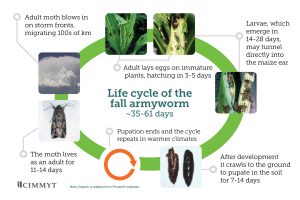 Prasanna will be participating in the 2017 Borlaug Dialogue in Des Moines, Iowa, and will part of a panel discussion, on October 19, titled "Fall Armyworm: A clear and present danger to African Food Security" to discuss the strategic approach for managing the pest in Africa. This will follow a short presentation on October 18, by Pedro Sanchez, the  2002 World Food Prize laureate, on the status and impact of Fall Armyworm in Africa.
As part of an internationally coordinated strategic integrated pest management approach to tackle the FAW in Africa, CIMMYT and the U.S. Agency for International Development (USAID), together with experts from several national and international research organizations, are currently developing a comprehensive field manual. The manual will provide protocols and best management practices related to Fall Armyworm scouting, monitoring and surveillance; biological control; pesticides and pesticide risk management; host plant resistance; and sustainable agro-ecological management of Fall Armyworm, especially in the African context.
Regional training-of-trainers and awareness generation workshops are also being planned for November 2017 in southern and eastern Africa, and in West Africa in the first quarter of 2018. The training workshops are aimed at supporting pest control and extension actors to effectively scout, determine the need for intervention, and appropriately apply specific practices to control the pest in maize and other important crops in Africa.
For further information or to arrange interviews on-site or remotely, please contact Julie Mollins, CIMMYT communications: j.mollins (at) cgiar (dot) org
EVENT DETAILS
WHAT: B.M. Prasanna will be part of a panel discussion titled "Fall Armyworm: A clear and present danger to African Food Security" at the Borlaug Dialogue symposium to discuss the strategic approach for managing the pest in Africa.
WHEN: October 19, 2017, 7 a.m. to 8:30 a.m.
WHERE: Downtown Des Moines Marriott Hotel, 700 Grand Ave., Des Moines, Iowa.
WHO: B.M. Prasanna has been director of CIMMYT's Global Maize Program since 2010 and the CGIAR Research Program on MAIZE since June 2015. Based in Nairobi, Kenya, Prasanna leads a multi-disciplinary CIMMYT-Global Maize Program team of 45 scientists located in sub-Saharan Africa, Latin America and Asia. Prior to joining CIMMYT, Prasanna served as a faculty member and maize geneticist at the Division of Genetics, Indian Agricultural Research Institute (IARI), New Delhi, under the Indian Council of Agricultural Research (ICAR), for nearly two decades. Since 2012, Prasanna has led intensive multi-institutional efforts to effectively tackle Maize Lethal Necrosis (MLN) in eastern Africa. He oversaw the establishment of a state-of-the-art Maize Doubled Haploid (DH) Facility in Kiboko, Kenya in 2013. He has also led the development of several successful public-private partnership projects and recognized with several awards and honors in India for his contributions to maize research, post-graduate teaching and human resource development.
ABOUT BORLAUG DIALOGUE: An annual three-day conference that attracts more than 1,200 delegates from around the world to discuss global food security and nutrition. The Borlaug Dialogue, which features scientists, policymakers, business executives and farmers, coincides with World Food Day and the awarding of the World Food Prize.
ABOUT CIMMYT: The International Maize and Wheat Improvement Center – is the global leader in publicly-funded maize and wheat research and related farming systems. Headquartered near Mexico City, CIMMYT works with hundreds of partners throughout the developing world to sustainably increase the productivity of maize and wheat cropping systems, thus improving global food security and reducing poverty. CIMMYT is a member of the CGIAR System and leads the CGIAR Research Programs on Maize and Wheat and the Excellence in Breeding Platform. The center receives support from national governments, foundations, development banks and other public and private agencies. CIMMYT website: https://www.cimmyt.org