As part of the Cereal Systems Initiative for South Asia (CSISA), the International Maize and Wheat Improvement Center (CIMMYT) has created a series of infographics explaining key information about fall armyworm.
These infographics will be translated and used to reach out to farmers in Bangladesh, through agrodealers and public sector partners. The principles and concepts presented in them — which champion the use of integrated pest management strategies — are relevant to countries across the region.
If you would like to use these infographics in other countries or translate them to other languages, please contact Tim Krupnik.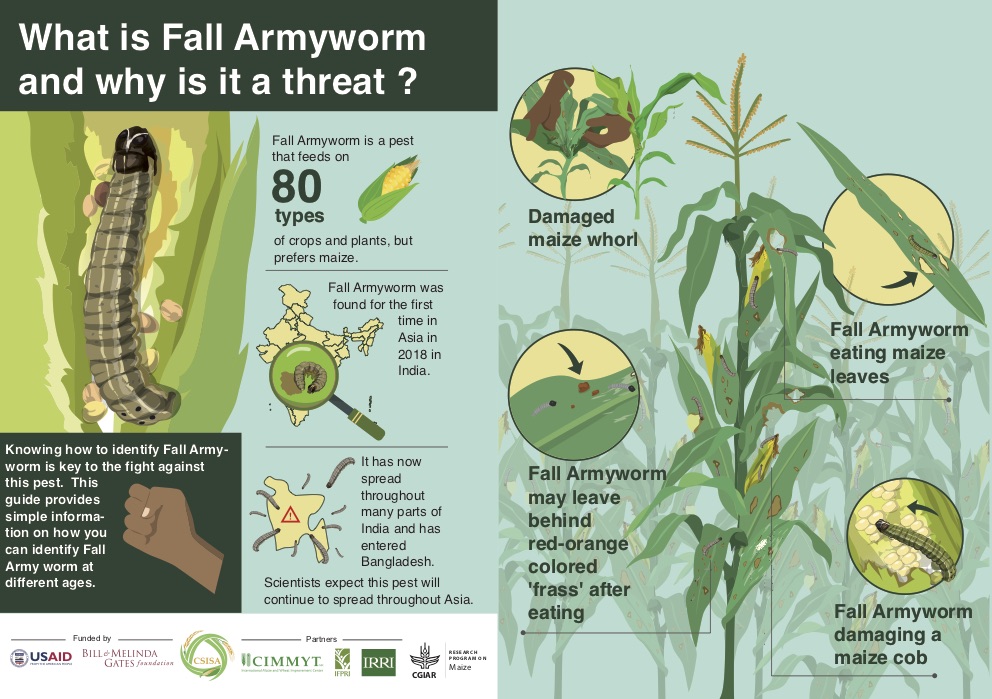 Fall armyworm is an invasive insect pest that can eat 80 different types of plants, but prefers maize. It spread throughout Africa in just two years, and was found in India in late 2018. Since then it has spread across South and South East Asia, where it presents a serious threat to food and income security for millions of smallholder farmers.
The infographics are designed to be printed as foldable cards that farmers can carry in their pocket for easy reference. The graphics provide an overview of fall armyworm biology as well as the insect's ecology and lifecycle. They also describe how to identify and scout maize fields for fall armyworm and provide easy-to-follow recommendations for what to do if thresholds for damage are found. One of the infographics provides farmers with ideas on how to manage fall armyworm in their field and village, including recommendations for agronomic, agroecological, mechanical and biological pest management. In addition, chemical pest management is presented in a way that informs farmers about appropriate safety precautions if insecticide use is justified.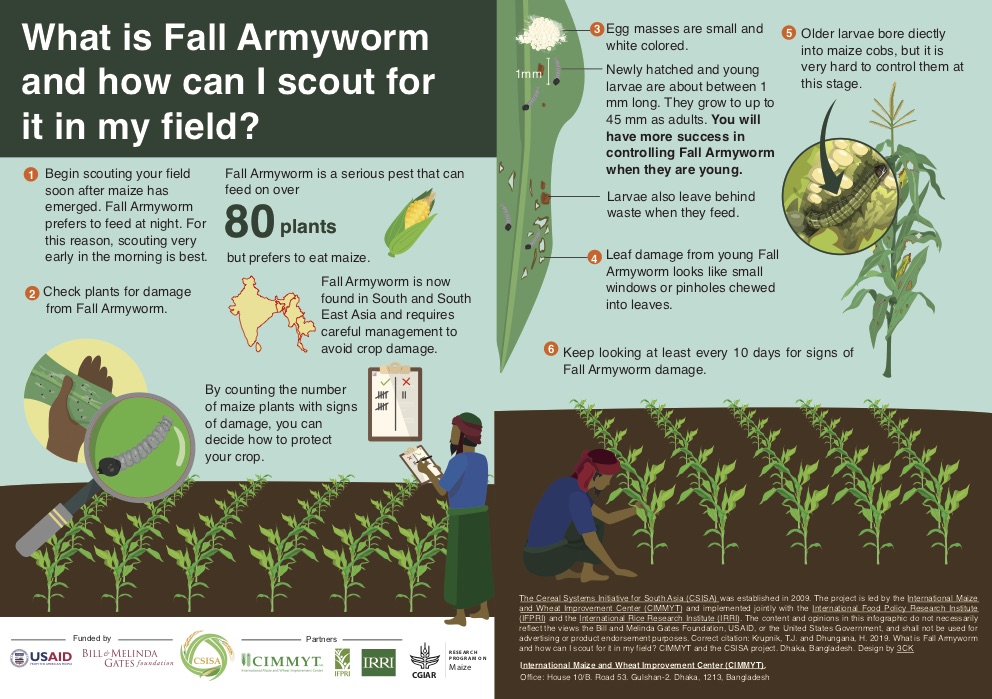 Download the infographics: