Food security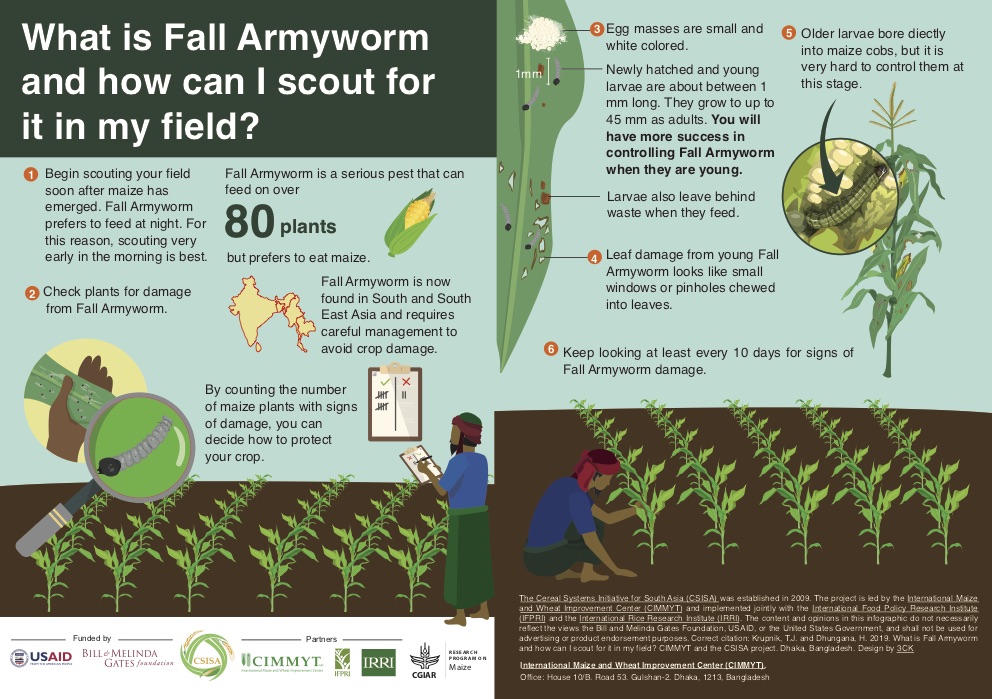 A series of infographics shows farmers in Bangladesh the threat of fall armyworm, how to identify it in the fields and what to do in case of damage.
Food security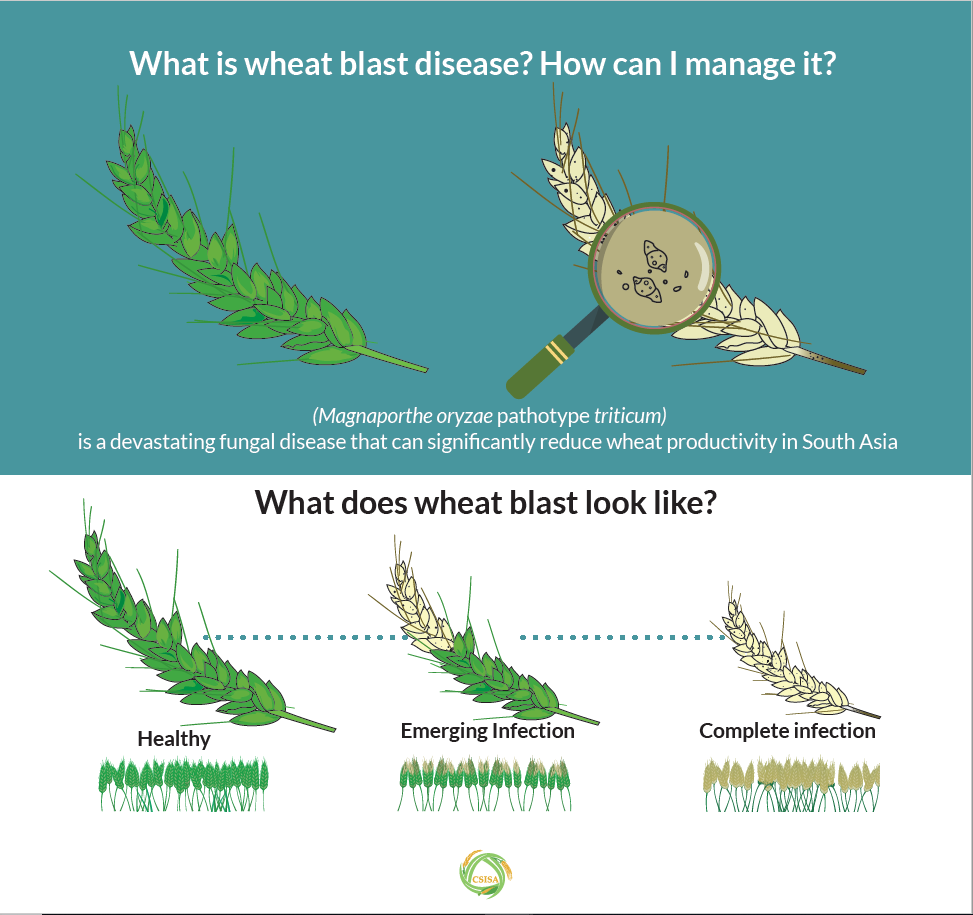 They show how wheat blast spreads, its potential effect on wheat production in South Asia and ways farmers can manage it.
Gender and social inclusion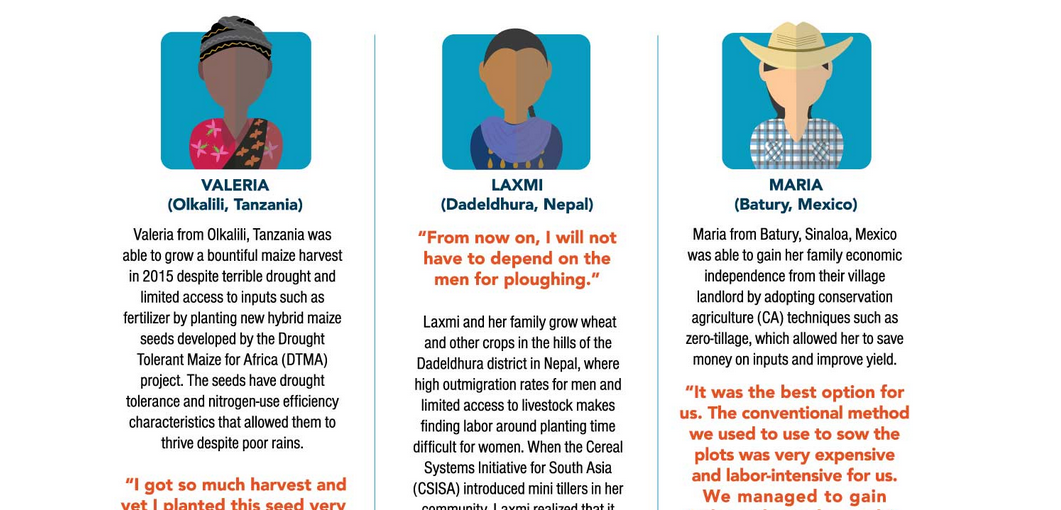 To mark International Women's Day 2016, CIMMYT created an infographic to highlight the importance of reducing the gender gap in agriculture.