In a visit to 5 model sites for maize marketing in midwestern Nepal, 30 federal, provincial and local agricultural authorities were impressed with the coordination and capacity development among market actors, improved supply chain management and leveraging of government support, all of which are benefiting farmers and grain buyers.
Following visits to commercial maize fields and hearing stakeholders' perceptions of progress and key lessons, the authorities proposed additional funding for irrigation, machinery, grain grading and crop insurance, among other support, and promised to help expand activities of the model sites, which were established as part of the Nepal Seed and Fertilizer (NSAF) project.
Led by CIMMYT with funding from the United States Agency for International Development (USAID) and in its second-last year of operation, the project is working to raise crop productivity, incomes and household food and nutrition security across 20 districts of Nepal, including 5 that were severely affected by the catastrophic 2015 earthquake and aftershocks which killed nearly 9,000 and left hundreds of thousands homeless.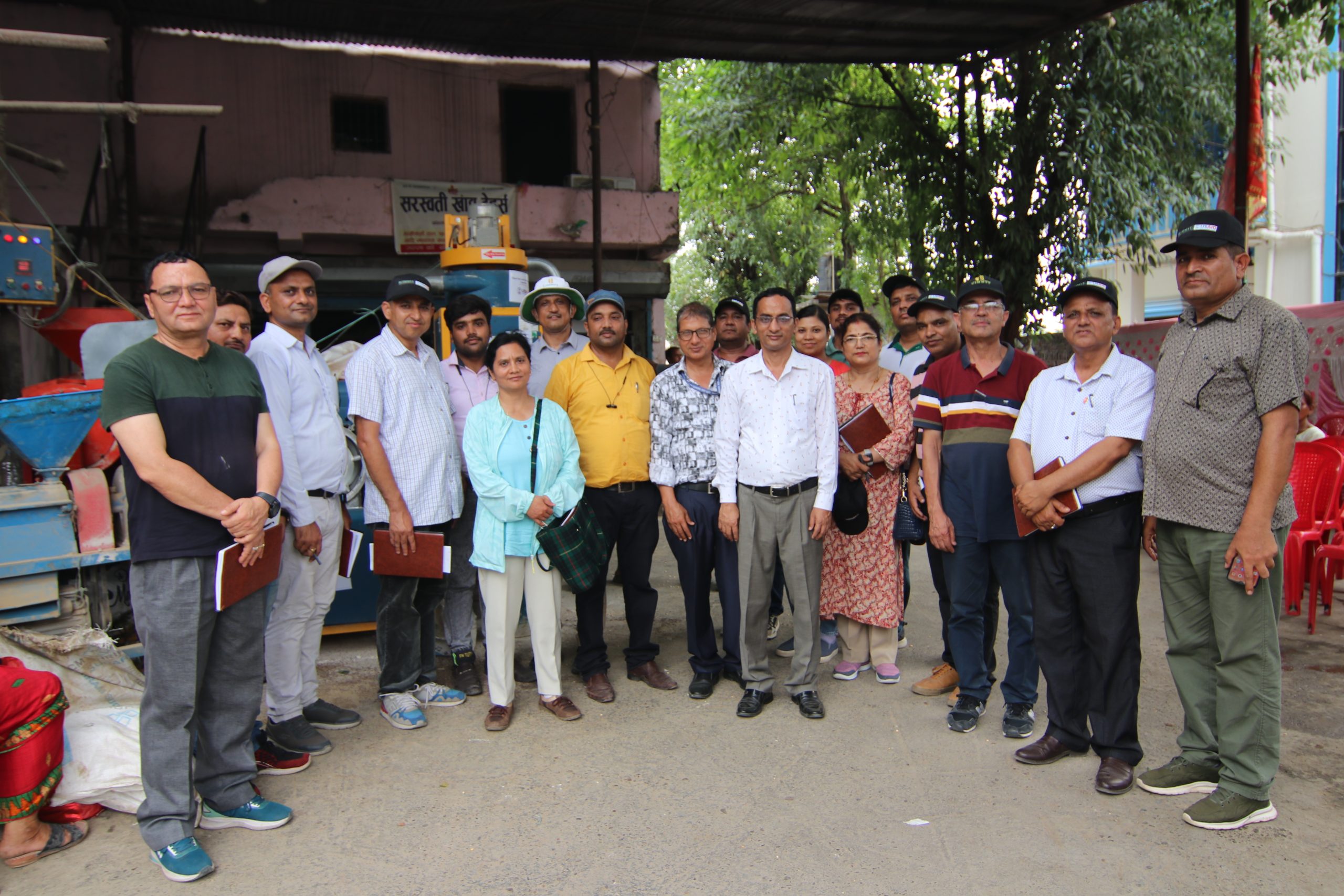 The visitors included officials and experts from the Ministry of Agriculture and Livestock Development (MoALD); the Department of Agriculture (DoA); the Ministry of Land Management, Agriculture and Cooperatives (MoLMAC); the Agriculture Development Directorates (ADD) for Lumbini and Sudurpaschim provinces; the Agriculture Knowledge Centres (AKC) of Banke, Kailali, Kanchanpur, Dang, and Kapilvastu districts; the Prime Minister Agriculture Modernization Project (PMAMP) offices of Dang and Bardiya; and the National Maize Research Program; the Department of Livestock Services; along with NSAF project team members.
The participants interacted with farmers, cooperative leaders, traders, rural municipality officials and elected representatives, and feed mill representatives. Sharing their experiences of behavioral change in maize production, farmers emphasized the benefits of their strengthened relationships with grain buyers and their dreams to expand spring maize cultivation.
Shanta Karki, deputy director the General of Department of the DoA lauded CIMMYT efforts for agriculture growth, improved soil fertility and sustainable agriculture development through NSAF.
Madan Singh Dhami, secretary, MoLMAC in Sudurpaschim Province, emphasized the importance of irrigation, building farmers' capacities and interactions with buyers, and applying digital innovations to catalyze extension.
CIMMYT scientists have been based in CIMMYT's office in Nepal and worked with Nepali colleagues for more than three decades to boost the productivity, profitability and ecological efficiency of maize- and wheat-based cropping systems and thus improve rural communities' food security and livelihoods.