wheat blast
Wheat blast is an important disease for warm and humid wheat production regions, caused by Magnaporthe oryzae pathotype Triticum.
The disease was first identified in the state of Paraná of Brazil in 1985, and it subsequently spread to other major wheat-producing areas of Brazil as well as several neighboring countries like Argentina, Bolivia and Paraguay. In recent years, wheat blast has been observed in Bangladesh and Zambia, threatening wheat production in Asia and Africa.
Field resistance source is mostly limited to 2NS carriers, which are being eroded by newly emerged MoT isolates, necessitating an urgent need for broadening the genetic basis of wheat blast resistance.
The changing climate (global warming and irregular rains) and the evolving tendency of the pathogen (increasing virulence, fungicide resistance and sexual recombination) can further aggravate disease incidence and severity.
CIMMYT is working on different strategies to mitigate the global threat of wheat blast, in collaboration with national agricultural research partners in Africa, Asia and Latin America.
Capacity development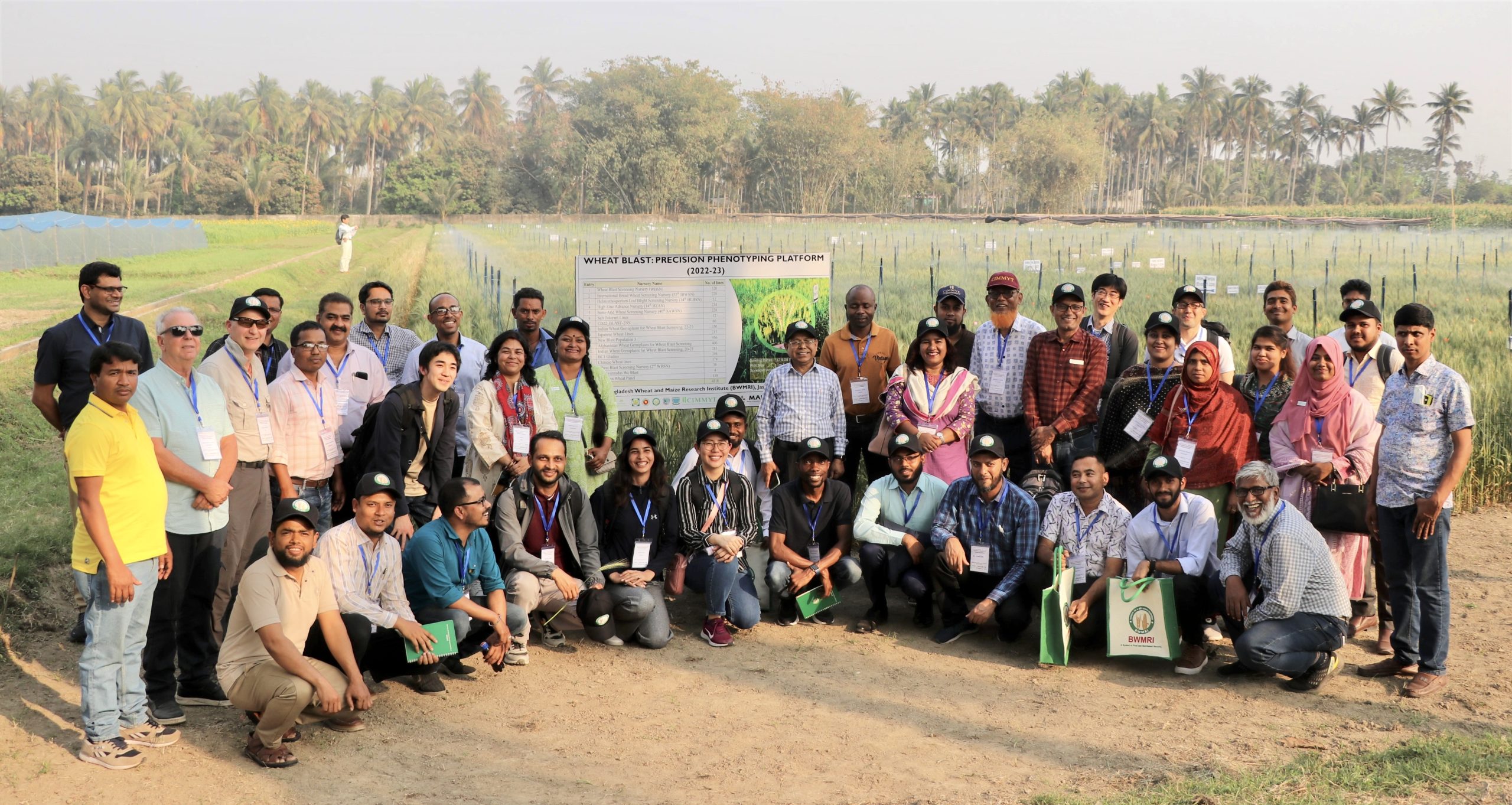 Wheat researchers, government extension agents, and policy makers gather in Bangladesh to develop their skills in pathology, breeding, agronomy, integrated disease management and agricultural extension technologies.