A new study by researchers at the International Maize and Wheat Improvement Center (CIMMYT) assesses how three large projects have scaled service provision models for agricultural mechanization in Bangladesh, Mexico and Zimbabwe. In what is possibly the first cross-continental assessment of these issues to date, the study gauges the extent to which each initiative fits with the needs of its environment to enable sustained machinery use by farmers at a large scale, while acknowledging the influence of project design on outcomes.
Each of the projects has made considerable progress towards increasing the adoption of agricultural machinery in their target area. In Bangladesh and Mexico, mechanization service providers and machinery dealers have been able to strengthen their business cases because the projects use geospatial and market data to provide targeted information on client segmentation and appropriate cropping systems. In Zimbabwe, CIMMYT and partners have worked to strengthen the market for two-wheeled tractors by creating demand among smallholders, developing the capacity of existing vocational training centers, and spurring private sector demand.
However, despite these initial successes, it can often be difficult to gauge the sustained change and transformative nature of such interventions.
Applying a scaling perspective
To address this challenge, research teams held a series of workshops with project partners in each country, including regional government representatives, national and local private sector stakeholders, and direct project collaborators such as extension agents and site managers. Participants were asked to answer a series of targeted questions and prompts using the Scaling Scan, a user-friendly tool which facilitates timely, structured feedback from stakeholders on issues that matter in scaling. Responses given during this exercise allowed project designers to analyze, reflect on, and sharpen their scaling ambition and approach, focusing on ten scaling 'ingredients' that need to be considered to reach a desired outcome, such as knowledge and skills or public sector governance.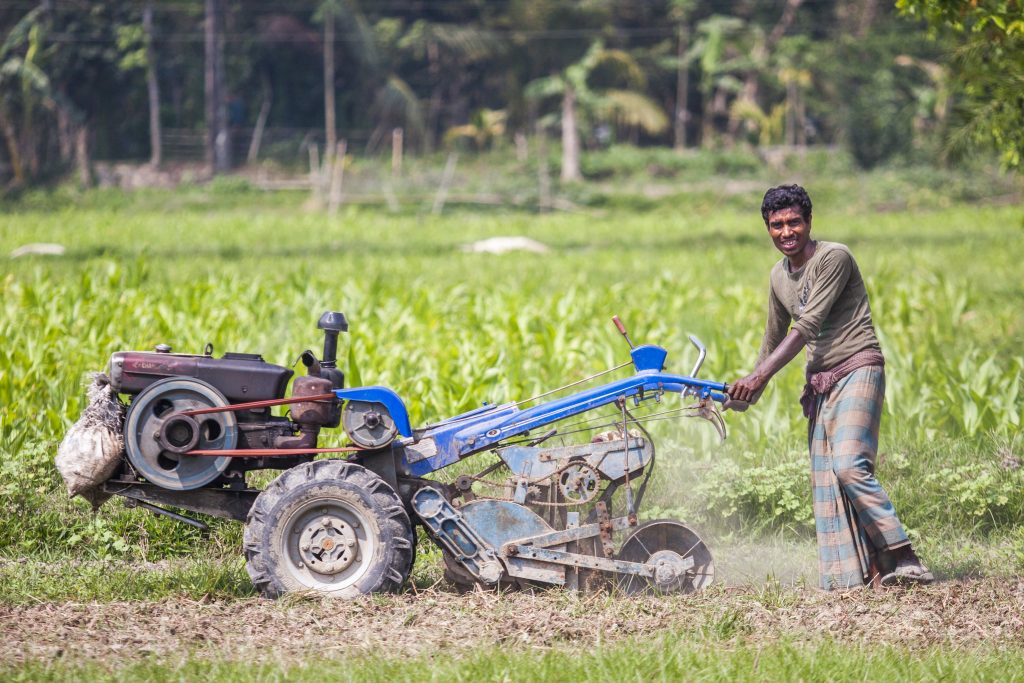 "Although at first sight the case studies seem to successfully reach high numbers of end users, the assessment exposes issues around the sustainable and transformative nature of the project interventions," says Lennart Woltering, a scaling advisor at CIMMYT.
The added value of this approach, explains Jelle Van Loon, lead author and CIMMYT mechanization specialist, is that lessons learned from project-focused interventions can be amplified to generate broader, actionable knowledge and implement thematic strategies worldwide. "This is especially important for CIMMYT as we do exactly that, but often face different constraints depending on the local context."
The use of a scaling perspective on each of these projects exposed important lessons on minimizing project dependencies. For example, though each project has invested considerably in both capacity and business development training, in all three case studies the large-scale adoption of recommended service provision models has been limited by a lack of finance and insufficient collaboration among the value chain actors to strengthen and support mechanization service provider entrepreneurs.
"While provision of market and spatial information helps local businesses target their interventions, local stakeholders are still dependent on the projects in terms of transitioning from project to market finance, facilitating collaboration along the value chain, and provision of leadership and advocacy to address issues at governance level," Woltering explains. This, Van Loon adds, demonstrates a need for the inclusion of properly planned exit strategies from projects, as well as a degree of flexibility during the project development phase.
In all three regions, the supply of appropriate mechanization services is struggling to meet demand and few solutions have been found to support the transition from project to market finance. Continued capacity development is required at all stages of the value chain to ensure the provision of high-quality services and it has been suggested that incentivizing potential clients to access mechanization services and linking service providers with machinery dealers and mechanics might produce more satisfying results than simply supporting equipment purchases.
Read the full study: Scaling agricultural mechanization services in smallholder farming systems: Case studies from sub-Saharan Africa, South Asia, and Latin America. 2020. Van Loon, J., Woltering, L., Krupnik, T.J., Baudron, F., Boa, M., Govaerts, B. In: Agricultural Systems v. 180.
See more recent publications by CIMMYT researchers: