In India, nearly one-sixth of groundwater reserves has been overexploited and almost one-fifth of them is either in critical or semi-critical condition. For a country that relies heavily on groundwater for drinking and irrigation, these statistics are close to a death sentence.
India's water crisis, however, is not unique in the region. Population growth, coupled with increasing urbanization and industrialization, has made South Asia, one of the most heavily irrigated areas on earth, highly vulnerable to water stress. Moreover, as the effects of climate change are increasingly felt in those countries, agricultural production, even at the current level, may not be sustainable.
Against this background, ensuring that water resources are used efficiently and sustainably is key to meet the world's growing demand. Over the last decades, traditional systems of irrigation have given way to more efficient drip irrigation systems that deliver the right amount of water and nutrients to the plant's root zone. But as farm labor shortages become more severe, investing in automated irrigation systems — which promise increased production rates and product quality — will be the only way to ensure the sustainability of agricultural production systems worldwide.
A new article co-authored by a team of researchers from the International Maize and Wheat Improvement Center (CIMMYT) and the Thapar Institute of Engineering and Technology synthesizes the available information related to the automation of drip irrigation systems and explores recent advances in the science of wireless sensor networks (WSN), the internet of things (IoT) and other communication technologies that increase production capacity while reducing costs.
"Bundling both elements — drip irrigation and automation — in water application can lead to large savings in irrigation and boost water efficiency, especially in high water-consuming, cereal-based systems like the Indo-Gangetic Plains," explained M.L. Jat, a principal scientist at CIMMYT and one of the authors of the review.
Investing in data and youth
Smart irrigation technologies, including sensors and the IoT, allow farmers to take informed decisions to improve the quality and quantity of their crops, providing them with site-specific data on factors like soil moisture, nutrient status, weed pressure or soil acidity.
However, this information is still limited to certain soil types and crops. "To upgrade drip irrigation systems elsewhere, especially in 'water-stressed' regions, we need additional agricultural background data in those areas," Jat pointed out. "That's the only way we can effectively customize innovations to each scenario, as one size does not fit all."
Making this data available to and readable by farmers is also essential. Here, young people can become very good allies, as they tend to be more technologically savvy and used to working with large volumes of information. "Not only are they more skilled to integrate agricultural data into decision-making, but they can also help older farmers adopt and trust intelligent irrigation systems," Jat concluded.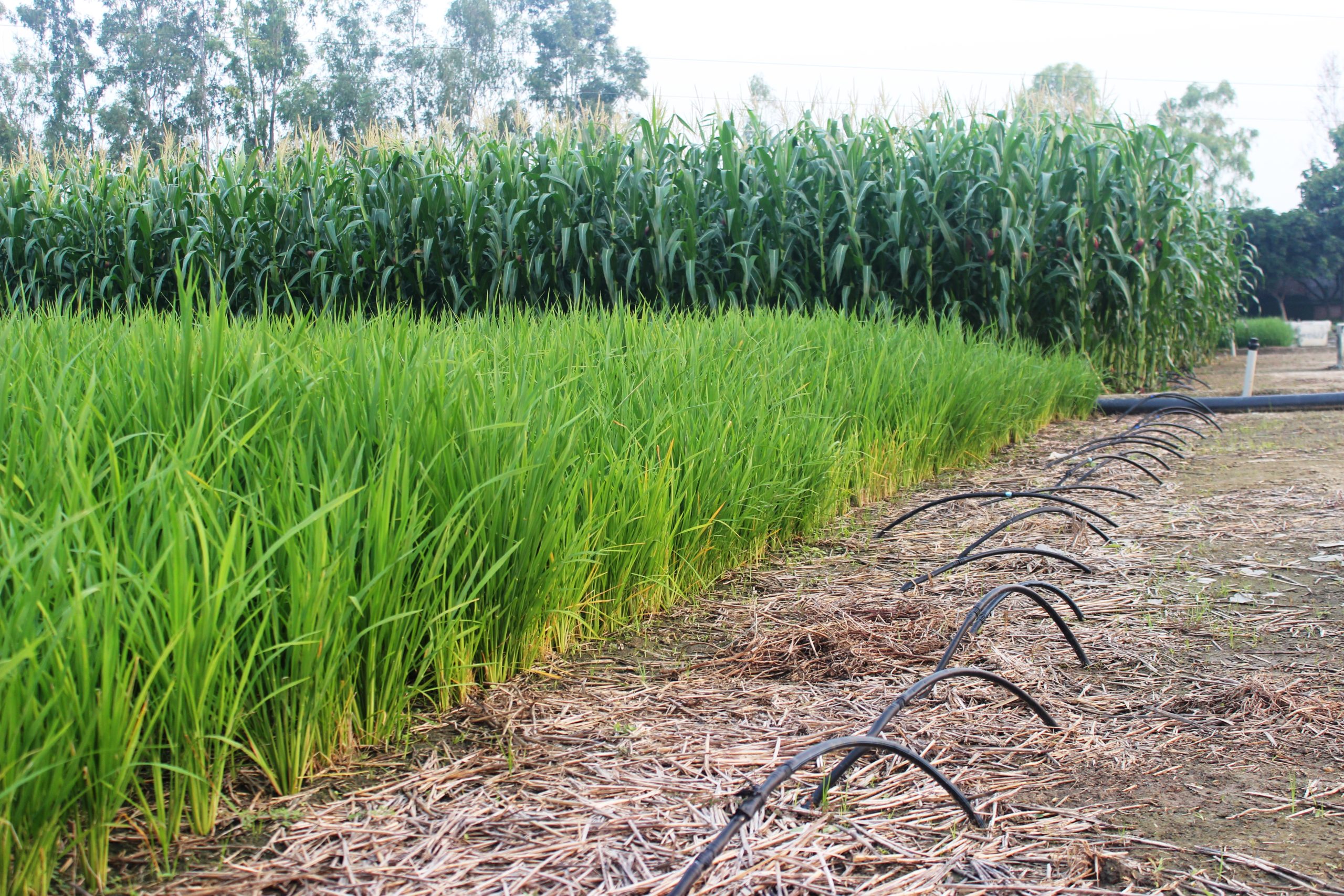 Incentives against subsidies
With increasing water shortages worldwide, making the most out of every drop becomes an urgent priority. But in countries where irrigation systems are highly subsidized, farmers may struggle to see this urgency. India, for instance, subsidizes the cost of energy to pump water for farming, thus encouraging smallholders to extract more than they need.
How do we incentivize farmers in these countries to embrace water-efficient technologies?
According to Jat, using the "scientific card" can work with smallholders who, after having farmed for decades, may not change their minds automatically. "These people may be reluctant to accept incentives for water-efficient mechanisms at first, but they will surely be interested in more scientific approaches," Jat explained, stressing that "the emphasis must be on the science, not on the technology."
Designing profitable business models can also incentivize producers to embrace more efficient mechanisms. Farmers who have enjoyed irrigation subsidies for decades may not see any profit in trying out new technologies — but what if they are given the chance to become champions or ambassadors of these agricultural innovations? "That brings in a whole new perspective," Jat said.
Apart from incentivizing farmers, good business models can also draw the attention of large companies, which would bring investment to boost research and innovation in drip irrigation. "More and more businesses are getting interested in smart agriculture and low emission farming, and their inputs can help conceptualize the future of this field," he observed.