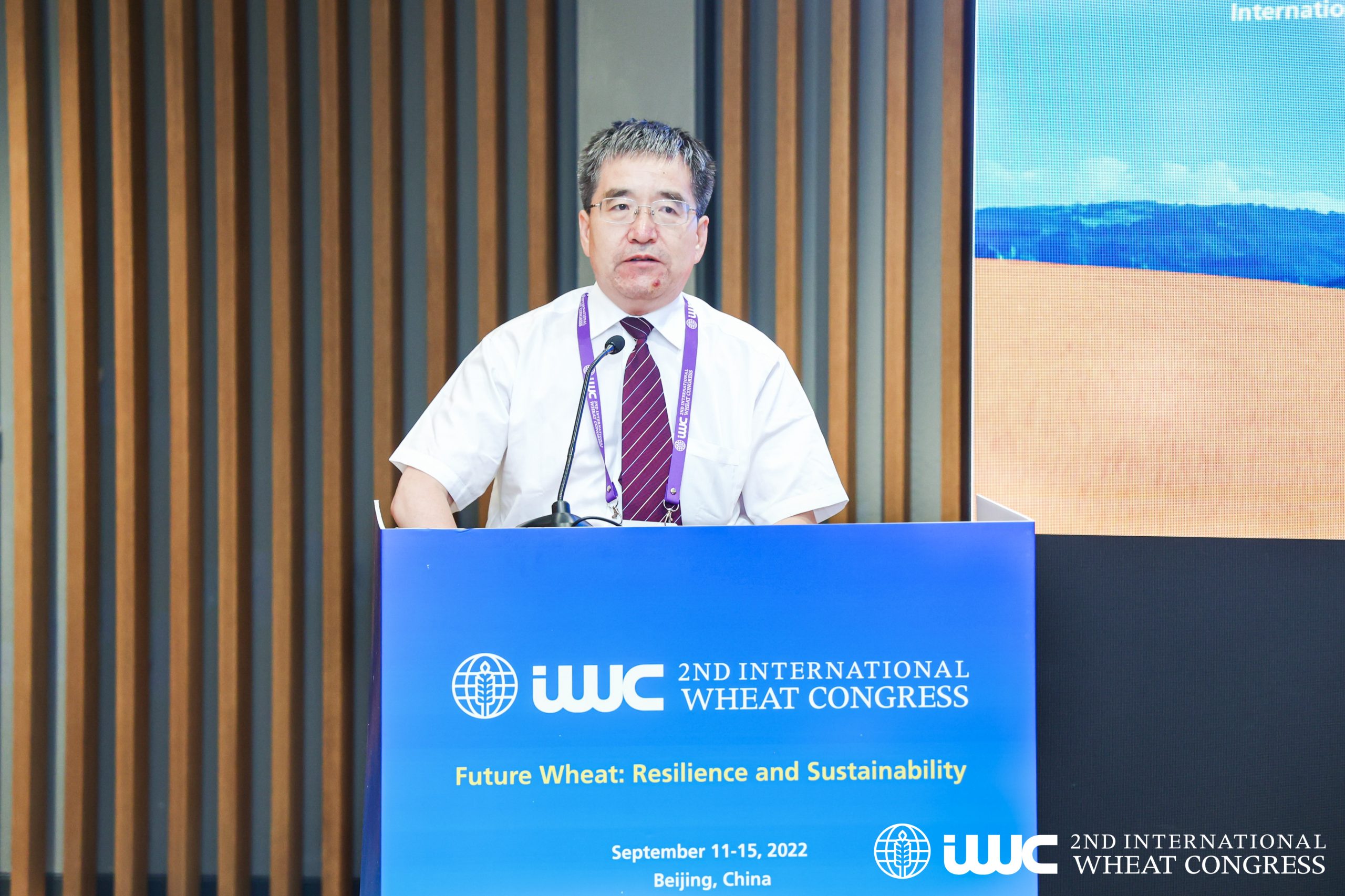 More than 900 experts from 67 countries gathered for the Second International Wheat Congress, which took place from September 12-16 in-person in Beijing and online, to exchange ideas on how to improve the development of the wheat industry around the world, and call for increased global cooperation in the scientific and technological innovation of wheat to guarantee food security.
The International Maize and Wheat Improvement Center (CIMMYT) was honored to be one of the three organizers of this major world-class event, together with the Crop Science Society of China (CSSC) and the Institute of Crop Sciences of the Chinese Academy of Agricultural Sciences (ICS-CAAS).
This Congress as part of Wheat Initiative activity was established three years ago after the merger of two important conferences: the International Wheat Genetics Symposium and the International Wheat Conference. On this occasion, with Future Wheat: Resilience and Sustainability as the central theme, key issues included: use of diversity; evolution and germplasm; Triticeae genome structure and functional genomics; breeding and new technologies; crop management under climate change; biotic and abiotic resistance and physiology; and processing quality, nutrition, and human health.
In her capacity as co-host of the congress, Claudia Sadoff, CGIAR Executive Managing Director, stressed that the global partnership between China and CGIAR has been of special importance in strengthening achievements in scientific research.
"The priority is to increase grain yields, disease resistance, climate resilience, and nutritional quality through breeding modernization," said Sadoff. "This is especially important as we are facing a food system crisis, with wheat at its heart. The global food crisis requires a system approach to stabilize wheat supply."
Bram Govaerts, Director General of CIMMYT, reiterated this point, indicating that "meetings like this can be source of concrete proposals for consolidating enabling partnerships that will lead to the enduring transformation of wheat based agri-food systems worldwide".
What's next for global wheat?
Asking what's next is a disturbing question when faced with a crop like wheat that is an important commodity for more than 35% of the world's population, with global production exceeding 760 million tons in 2020. The same question that Alison Bentley, Director of CIMMYT's Global Wheat Program, seeks to respond to build future resilience.
"It is important that we understand where the risks are in our global food system so that we can respond to and address the impacts," Bentley explained, while presenting a roadmap for future wheat research and development, where food security and nutrition plays a decisive role taking in consideration the effects of climate change and population growth.
Zhonghu He, CIMMYT Distinguished Scientist and Country Representative for China, said, "Thanks to the fact that this Congress was a hybrid event, there was a large online participation of researchers, students and representatives of entities from developing countries – a fact that reiterates the importance of the work that we have been doing together and can promote even further in the face of the challenges that we face today in terms of conflict, high cost of living, climate change and COVID-19."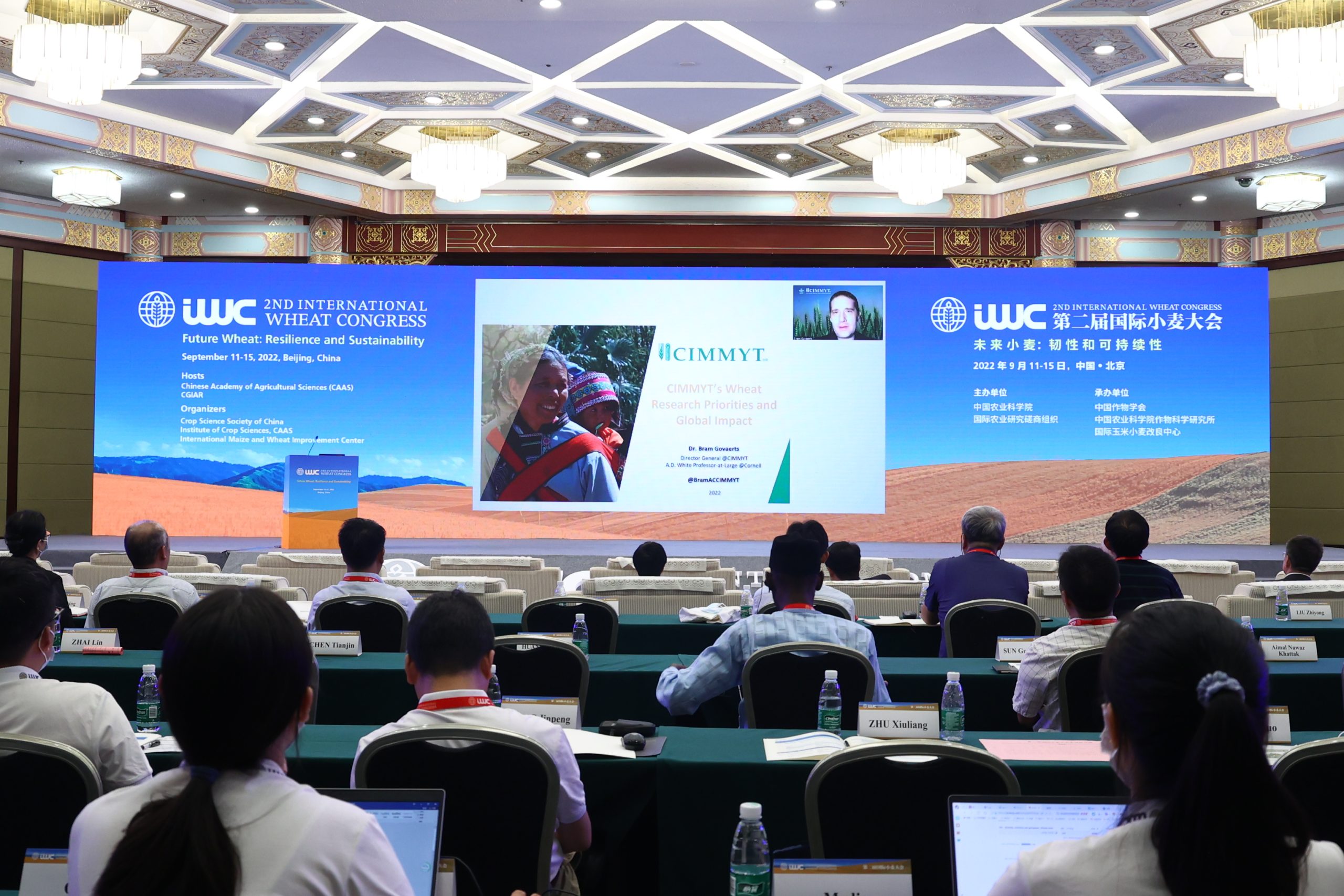 China and CIMMYT
China and CIMMYT have worked side-by-side on wheat and maize research for the past 40 years in areas such as varietal breeding, genomics research, sustainable farming systems, and training. China is the largest wheat producer and consumer in the world, and China has always considered CIMMYT as a strategic win-win partner for wheat research.
These four decades of work are reflected in results, such as the fact that more than 26,000 accessions of wheat preserved in CIMMYT's genebank were introduced and are stored in China. This has enabled collaborative research on this cereal to add up to 10.7 million tons of grain, worth $3.4 billion USD. It has also enabled more than 200 Chinese scientists and students working in wheat to visit CIMMYT´s global headquarters in Mexico to receive training courses and complete thesis research.
In recognition of the partnership between China and CIMMYT, six wheat varieties derived from CIMMYT germplasm received national awards in China and seven scientists were awarded the China Friendship Award, the highest recognition of international scientists for their contribution to China. In 2016, CIMMYT received the International Science and Technology Cooperation Award from China State Council.
The 3rd International Wheat Congress will be held in Australia in 2024.