How to track adoption and assess the impact of maize and wheat varieties? Some of the methods used until now, like farmers' recall surveys, have various limitations. In addition to relying exclusively on people's memory and subjectivity, they are difficult to replicate and prone to errors.
DNA fingerprinting, on the other hand, allows objective evaluation and is considered the "gold standard" method for adoption and impact assessments.
It consists of a chemical test that shows the genetic makeup of living things, by separating strands of DNA and revealing the unique parts of their genome. The results show up as a pattern of stripes that can be matched against other samples.
This technique is extremely helpful in tracking crop varieties and monitoring their adoption. It can be used to assess the impact of research-for-development investments, guide breeding and seed system strategies, implement the intellectual property rights of breeders, assess the use of crop genetic resources, and informing policy.
On June 25, 2019, the International Maize and Wheat Improvement Center (CIMMYT) held a half-day workshop in Addis Ababa to discuss the use and application of DNA fingerprinting in Ethiopia for the tracking of crop varieties.
High-level government officials and major players in the agricultural sector were interested in learning more about the policy implications of this tool and how to mainstream its use.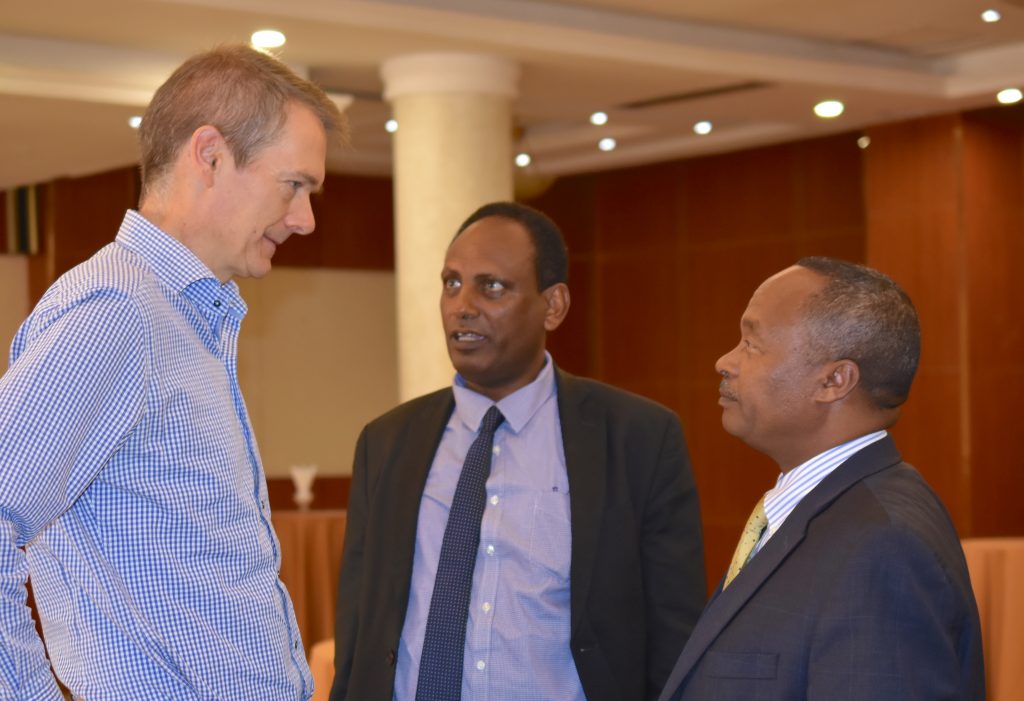 Introducing DNA fingerprinting in Ethiopia
The main DNA fingerprinting project in Ethiopia has been in operation since January 2016, focusing on the country's two major staple crops: wheat and maize. The project covers the Amhara, Oromia, SNNPR, and Tigray regions, which together account for 92% and 79% of the national wheat and maize production.
The Bill & Melinda Gates Foundation has funded the project, which was jointly implemented by CIMMYT, the Ethiopian Institute of Agricultural Research (EIAR), Ethiopia's Central Statistical Agency (CSA) and Diversity Arrays Technology (DArT).
The main objective of the project was to generate a knowledge base for the practical use of DNA fingerprinting, to mainstream the use of this technology, and to offer policy options and recommendations.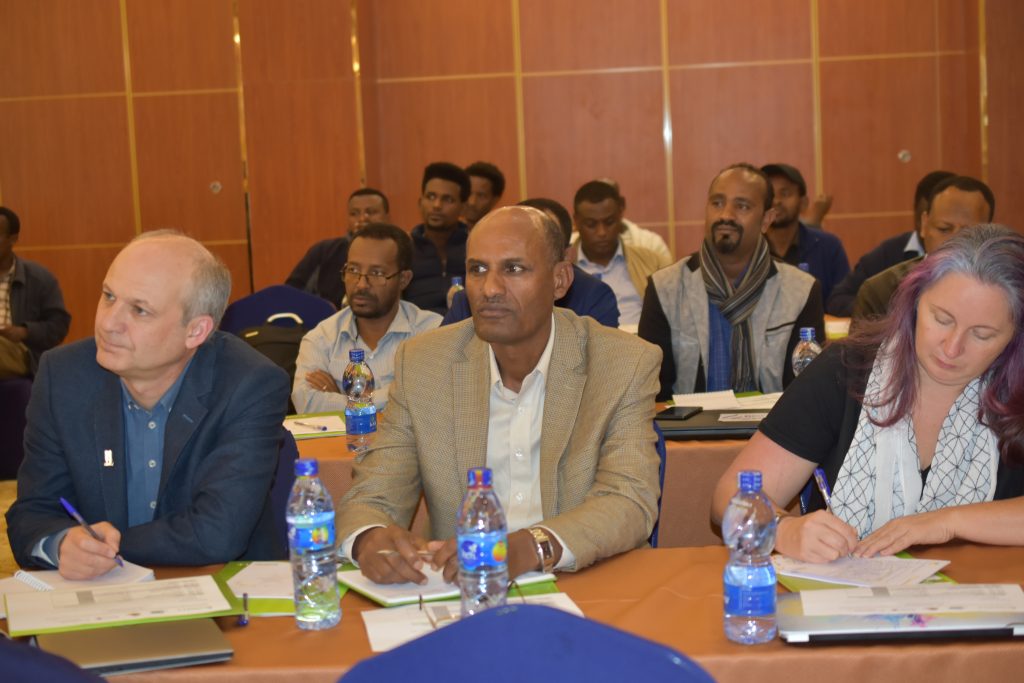 Better monitoring for wheat self-sufficiency
At the workshop, researchers presented two policy briefs specific to Ethiopia: one focusing on policy implications of DNA fingerprinting for tracking bread wheat varieties and another one on how to revitalize the durum wheat sub-sector.
Speaking at the workshop, Eyasu Abraha, Minister of Agriculture and Natural Resources, noted that the government planned to achieve wheat grain self-sufficiency in the next few years by increasing wheat productivity in the highlands and expanding wheat production to the lowlands through irrigation.  In this regard, improved crop variety development and dissemination is one of the key elements to increase agricultural productivity and improve the livelihood of millions of smallholder farmers.
According to Abraha, more than 130 wheat varieties have been released or registered in Ethiopia since the late 1960s, in collaboration with international research organizations. Public and private seed enterprises have multiplied and distributed these varieties to reach smallholder farmers.
Even though adoption studies have been conducted, there is still a strong need for more accurate and wider studies. In addition to tracking adoption and demand, using DNA fingerprinting could help understand the distribution of varieties across space and time.