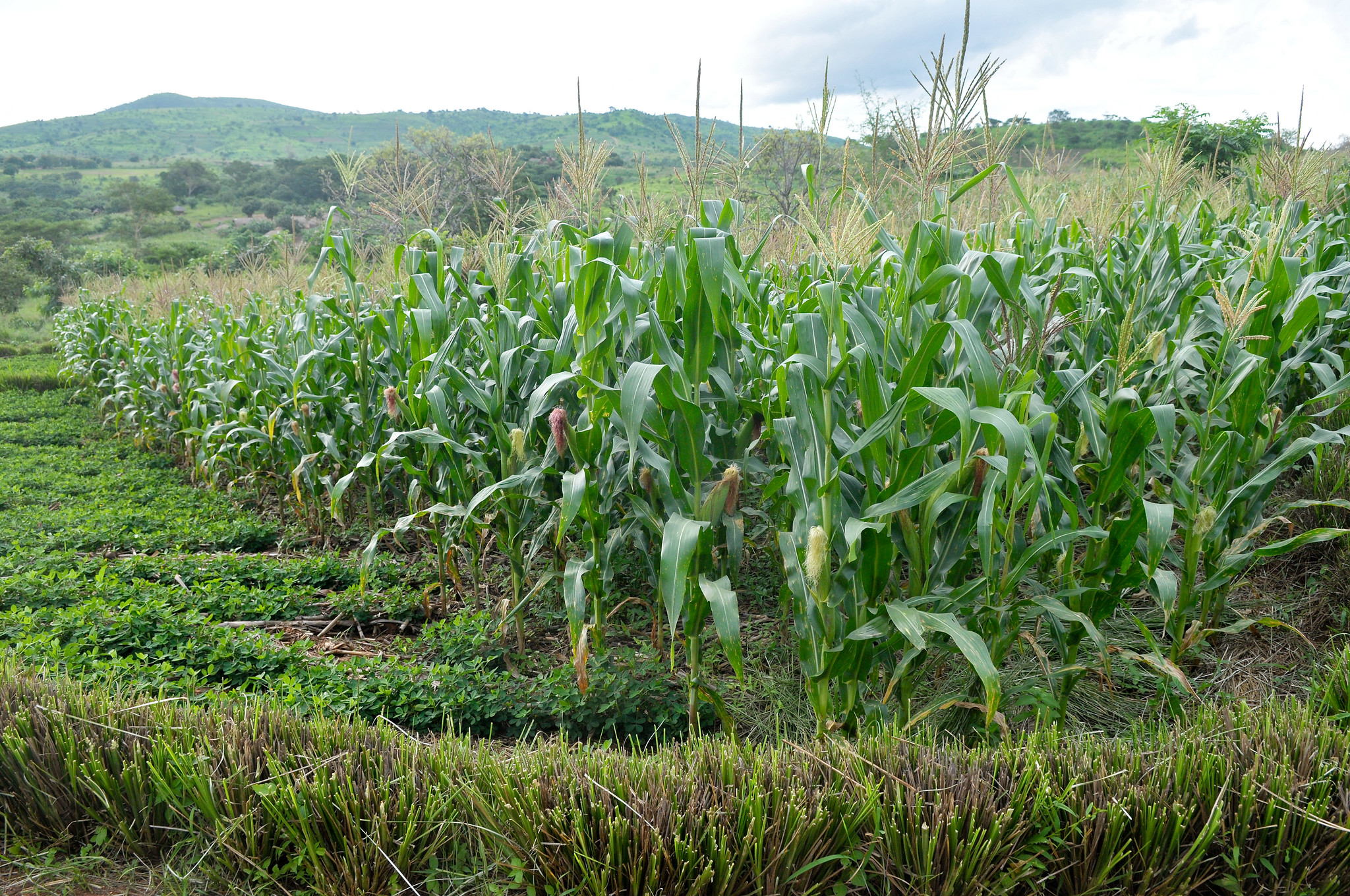 NEW YORK and TEXCOCO, Mexico — Working together to improve access to and availability of climate-resilient maize varieties in eastern Africa, the Clinton Foundation and the International Maize and Wheat Improvement Centre (CIMMYT) are launching a partnership that will not only improve access by smallholder farmers to modern maize varieties but also aim to bolster food security in Malawi, Rwanda and Tanzania. The Clinton Foundation is launching this partnership through the Clinton Development Initiative, which works in the region to improve economic opportunity for farmers through better access to markets, technology, and inputs like seeds and fertilizer.
Farmers in eastern and southern Africa face obstacles in agricultural production with little to no access to formal markets. Improvement in yields are often made more difficult as a result of erratic weather patterns from climate change and limited access to improved seed varieties and quality inputs. Farmers also lack access to information about prices and market opportunities for their crops, making it harder for them to produce and sell.
"Farmers in eastern and southern Africa face increasing threats to their livelihoods, including drought, insect-pests, and diseases. This partnership will improve farmers' access to modern crop varieties, the quality of their crops, opportunities to market the produce, and food security for their families," explained Ariana Constant, Director of the Clinton Development Initiative. "We are working together to provide farmers with heat- and drought-tolerant maize seeds to grow stronger, healthier crops and to help reduce the negative impacts of climate shocks."
Collaboration between the Clinton Foundation and CIMMYT is a natural fit. CIMMYT's history of creating improved planting materials combined with the Clinton Foundation's extensive network of trained farmers will support increases in both crop yield and quality. The partnership will also boost production and offset the negative impact of climate-induced stresses. The seed varieties are all non-GMO, in keeping with regulations across Malawi, Rwanda, and Tanzania.
"We are thrilled to join the Clinton Foundation in supporting smallholder farmers in eastern Africa. Our commitment is to effectively deploy improved maize varieties, including drought- and heat-tolerant and disease-resistant varieties available to the Clinton Foundation's network of farmers," said Prasanna Boddupalli, director of CIMMYT's Global Maize Program and the CGIAR Research Program on Maize.  "Beyond providing improved maize seeds, we will also collaboratively undertake varietal trials in farmers' fields, track genetic gains in farmers' fields over time, and share the findings with the broader agricultural community in eastern and southern Africa", Prasanna said.
The Clinton Foundation has a strong track record of generating steady returns for farmers in the region. In Tanzania, farmers working with the Clinton Development Initiative for every $1 spent on operations has generated $3.80 in additional income for smallholder farmers in Rwanda.
"Today, thanks to our partnership with CIMMYT, we hope to increase yields and quality of maize crop production for our farmers even further. This means helping farmers to take a sustainable, scalable and transformative approach to production," said Ariana Constant.
To learn more about the Clinton Development Initiative, please visit https://www.clintonfoundation.org/our-work/clinton-development-initiative. For more information about CIMMYT, please visit https://www.cimmyt.org/.
---
About CIMMYT
CIMMYT – the International Maize and Wheat Improvement Center – is the global leader in publicly-funded maize and wheat research and related farming systems. Headquartered near Mexico City, CIMMYT works with hundreds of partners throughout the developing world to sustainably increase the productivity of maize and wheat cropping systems, thus improving global food security and reducing poverty.
CIMMYT is a member of the CGIAR System and leads the CGIAR Research Programs on Maize and Wheat, and the Excellence in Breeding Platform. The Center receives support from national governments, foundations, development banks and other public and private agencies.
About the Clinton Development Initiative
At the inaugural meeting of the Clinton Global Initiative in 2005, President Clinton made a commitment to improve economic growth in Africa. From this commitment, President Clinton began the Clinton Development Initiative (CDI), to help support smallholder farmers and families in Africa to meet their own food needs and improve their livelihoods.
When families are empowered to secure their own food and support themselves financially, communities become more resilient – economies grow, jobs are created, and together, we build a strong foundation for the future.
Media contacts:
CIMMYT: Genevieve Renard, Head of Communications. g.renard@cgiar.org
Clinton Development Initiative: press@clintonfoundation.org