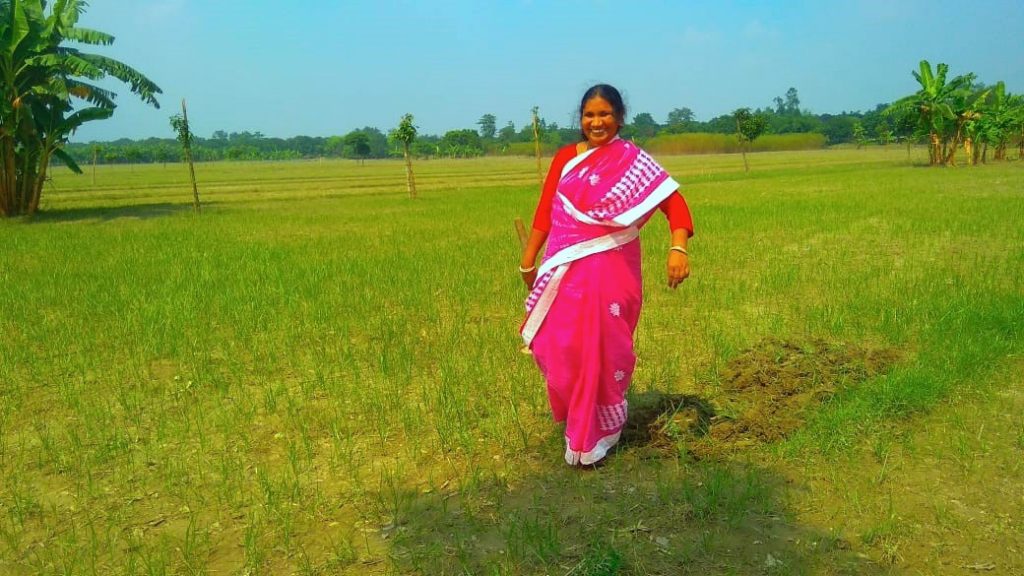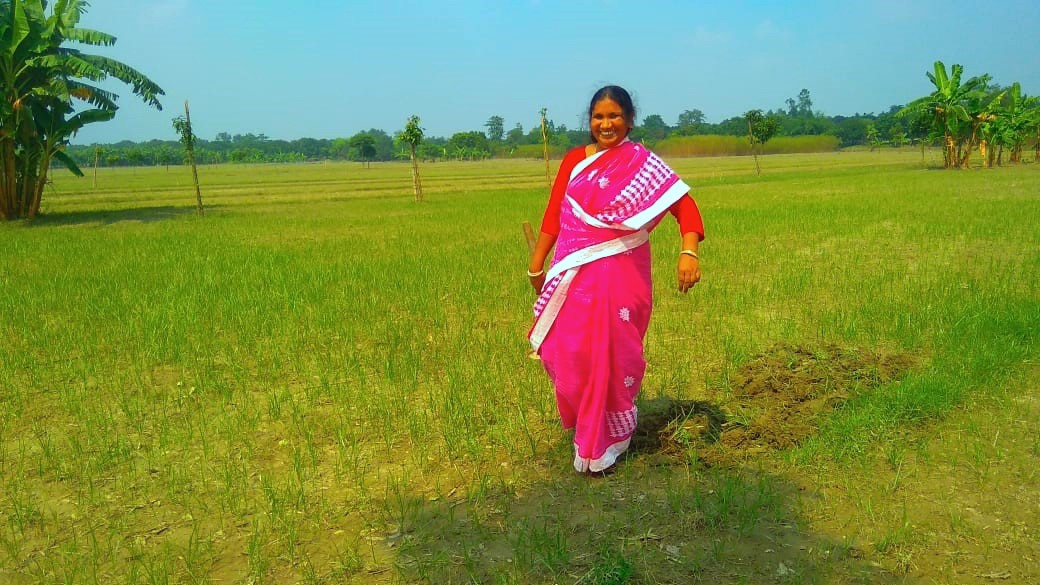 In recent years, due to increasing demand and financial advantage, maize is gaining importance as a significant cash crop in West Bengal, India.
Halima Bibi is one of the farmers who embraced the possibilities of the crop. All the hard work she put into maize cultivation paid off when she learnt that she would receive the Krishi Karman Prize, awarded by India's Ministry of Agriculture, for best maize production for the year 2017-2018. "I couldn't believe my ears when officials from the state agriculture department told me that I had won the award," Bibi excitedly shared.
As most other farmers in the district of Malda, Bibi and her husband Zakir Hossain were growing rice in their 10-bigha (3.3-acre) land, but life was still a struggle for the couple and their two children, trying to make ends meet.
Life took a turn for Bibi and her family when she observed field activities of the Sustainable and Resilient Farming Systems Intensification in the Eastern Gangetic Plains (SRFSI) project and she realized the importance of no-till maize cultivation. In 2015, she hired a zero-till multi-crop planter and sowed maize in her land. Since then, there was no looking back.
"When I learnt about the high demand for maize, we started cultivating the crop on half of our land, but gradually shifted to growing maize across our entire 10 bighas," Bibi said. "The agriculture department helped me a lot."
Rewarding productivity
Sefaur Rahman, a researcher and assistant director of agriculture in the district of Malda, predicted a dramatic growth in maize cultivation in West Bengal in the coming years, because farmers are now aware of the crop's increased productivity, profitability and cost efficiency.
Through the SRFSI project, the International Maize and Wheat Improvement Center (CIMMYT) and the Australian Centre for International Agricultural Research (ACIAR) have reached out to a large number of smallholder farmers, especially marginalized women, to promote conservation agriculture and other sustainable techniques that make farming more profitable. In West Bengal, the project team has worked in partnership with Uttar Banga Krishi Viswavidyalaya agricultural university and the West Bengal Department of Agriculture, among others.
In the 2017-18 crop season, Bibi produced 16,800 kg of maize from her land. She initially invested 20,000 rupees ($280) per acre, which led to a net profit of 150,000 rupees ($2,113) in total.
A quick lesson learned, the right decision at the right time, and a lot of hard work led Bibi to win the Krishi Karman Prize. These awards are given to the best performing states for raising the country's food grain production. Taking to Twitter, the Chief Minister of West Bengal, Mamata Banerjee, expressed her satisfaction. "I am happy to share that West Bengal has been selected once again for Krishi Karman Award by Govt. of India for the year 2017-18, primarily for maize production," she said.
As Bibi's story confirms, embracing conservation agriculture techniques is the way to reap maximum benefits and profits from the farm. In this case, the zero-till cultivation of maize paved a new road towards self-sufficiency and sustainability for the farmers of West Bengal.