In July 2023, CIMMYT launched a new seminar series on women's leadership — Catalysts of Change: Women Leaders in Science. Pitched as a 'TED Talk meets fireside chat', the series shines a spotlight on successful women who are leaders in their fields, providing a platform for them to share insights from their lives and careers. Taking into consideration the fact that leadership can take make many different forms, the talks will highlight women who are leaders in all sorts of disciplines and capacities.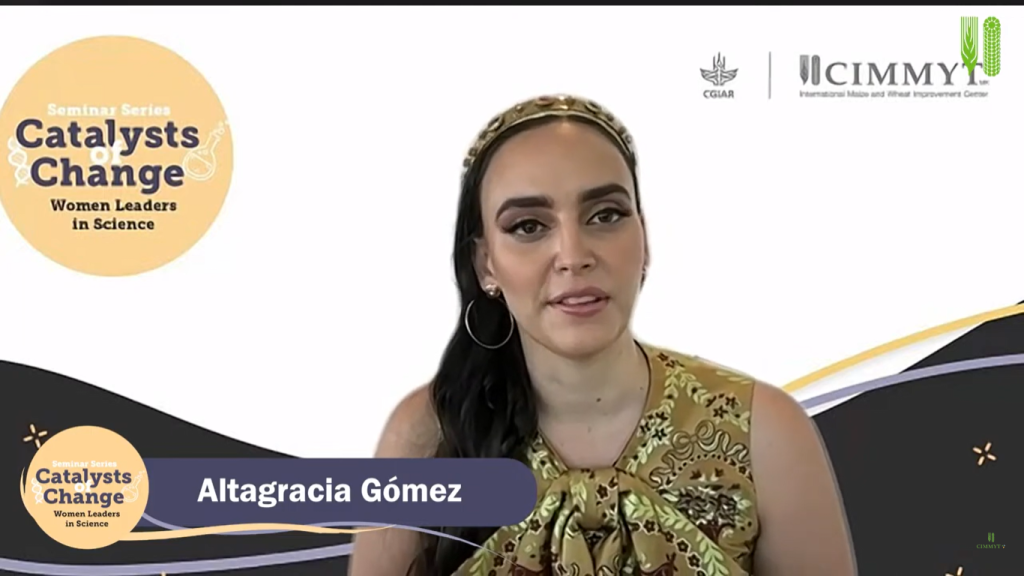 "We want more women leaders in science organizations and institutions like our own," explains CIMMYT Director General Bram Govaerts. "To achieve this goal we need proper representation, and we need role models that balance science, business insights and decision-making to provide opportunities to hear from women leaders about their life journeys, lessons and insights."
Disruption without destruction
The second event in the series, held online on July 18, featured presentation by Altagracia Gómez Sierra, a leader in sustainable business, Chair of Mexico's Western Business Promoter Council, and one other the most influential women in agribusiness and energy within the region. During her talk, Gómez emphasized that while many challenges persist, social and political changes across the world are presenting new opportunities for women to advance in leadership roles.
"As we enter a time of absolute change in this new decade, I think women have their best shot at stopping the reproduction of poverty and entering into leadership positions that were previously denied to them," she said. "And in doing so, we should learn to be disruptive without being destructive. We should build on what we already have and keep pushing it forward."
Gómez pointed to the advantage of being trained to develop soft skills, which companies and recruiters increasingly see as equally valuable as technical ones. "I think women are trained, even as young girls, to be very effective communicators. They are trained to be part of larger teams or communities and to advance forward without leaving people behind," she told attendees. "I think that's an attribute that women — and you as women in science — can bring to the table and communicate. And that is something that I believe, whether it's in the short or long term, does eventually get recognized."
Help girls aspire to leadership
Gómez also outlined the importance of supporting women's leadership at all ages, and crucially even before entering the workforce. "What we sometimes fail to realize is that true innovation comes from the small businesses that constitute up to 76% of new jobs worldwide. And that 90% of companies are still family-run. So, when we think about changing companies, we need to think about changing families and how families work," she explained. "Because if we truly want to give women a shot, we need to give girls a shot."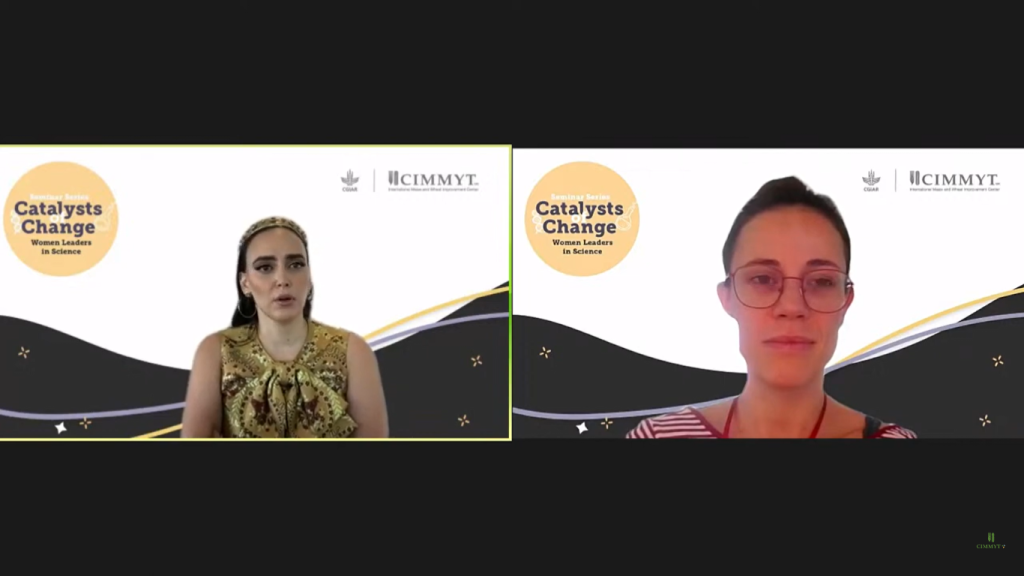 "I would invite every one of you, if you have girls at home, to encourage them not only to be prepared to take on leadership roles, but also to aspire to them," she added. "You can do this by setting an example of how to thrive."
"I believe that the decade of the 2020s, in spite of all the challenges, is truly a wonderful opportunity for girls and women across the world — especially in science." She ended her talk by encouraging attendees to do anything they can to enhance inclusion — particularly enhancing the accessibility of infrastructure, technology, and education for rural communities — in order to advance business objectives with social as well as economic profitability.
Gómez' presentation was followed by a Q+A session led by Maria Itria Ibba, head of the Wheat Quality Laboratory and cereal chemist at CIMMYT. The full discussion can be viewed online here. Spanish and French-language audio is also available.