EL BATAN, Mexico (CIMMYT) – A new set of resources has been released to aid agricultural researchers integrating gender sensitivities into their research for development projects. The guidance notes are based on findings from GENNOVATE, a global comparative gender norms research initiative, funded by the Bill & Melinda Gates Foundation.
"Integrating gender into research is challenging," said the project leader Lone Badstue. "The purpose of these GENNOVATE resources is to inspire and help scientists who are not gender experts to think gender into their own work."
Agricultural research often fails to use gender analysis, which provides important information on women's and men's different needs and opportunities in agriculture, Badstue said.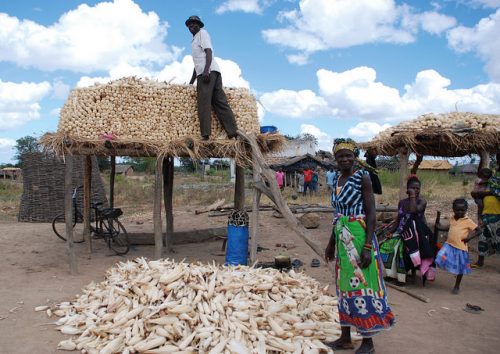 In a bid to turn the tide, GENNOVATE initiated a series of tools and guides to give evidence about gender roles in agriculture, challenge assumptions and provide gender-inclusive data collection instruments that are easily accessible to researchers.
"These resources provide evidence-based inputs and recommendations on how to integrate gender considerations in research on, for example, climate-smart-agriculture, conservation agriculture, mechanization, farmer training events and more," said Badstue. "Some of the tools have broad geographical relevance, while others have a regional or even country-level focus."
The resources draw on GENNOVATE research, which focuses on how gender norms influence women's and men's abilities to learn about, adopt and adapt innovations in agriculture and natural resource management. This research initiative runs across multiple CGIAR research programs to provide contextually grounded evidence on how gender interacts with access to information, resources and decision-making processes.
Access the GENNOVATE resources below:
Entry points for enabling gender equality in agricultural and environmental innovation
Enhancing the gender-responsiveness of your project's technical farmer training events
Embedding gender in Conservation Agriculture R4D in sub-Saharan Africa
Integration of gender considerations in Climate-Smart Agriculture R4D in South Asia
Challenging gender myths: Promoting inclusive wheat and maize research for development in Nepal
LADDER OF POWER AND FREEDOM: Qualitative data collection tool to understand local perceptions of agency and decision making
These and additional upcoming resources can be found on the GENNOVATE website.