Agricultural production in Bangladesh is heavily dependent on machines for land preparation, irrigation, pest control, harvesting and transport. Small enterprises that make up the light engineering sector in Bangladesh are responsible for the creation, maintenance and repair of these machines. Without a functioning light engineering sector, agricultural production would quickly grind to a halt.
As with other industries in the country, most light engineering workshops closed at the beginning of the COVID-19 pandemic. However, as restrictions on movement eased and in response to demand from agricultural machinery operators, the machinery manufacturing and repair workshops have started to open again.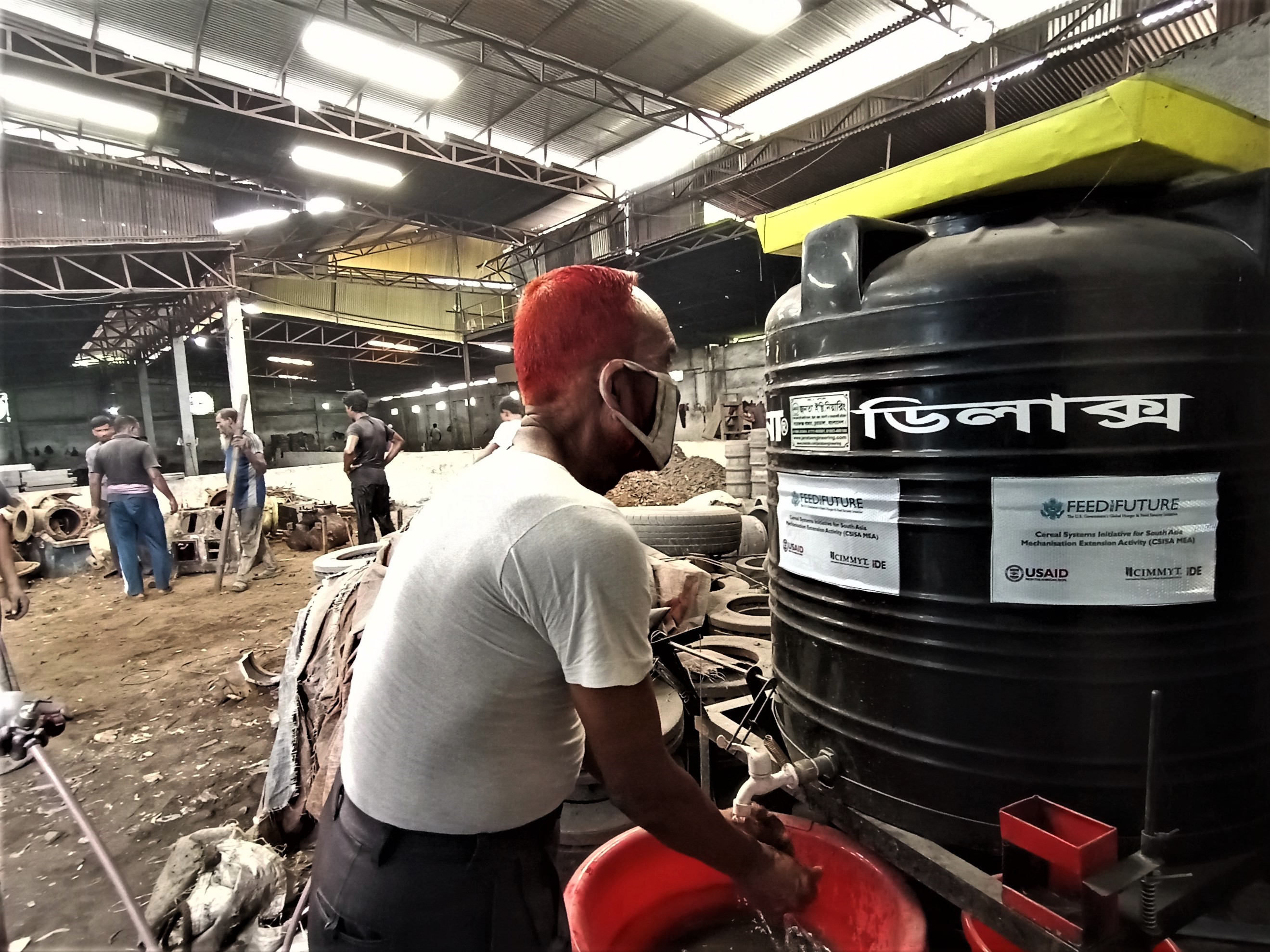 Ensuring COVID-19-free workshops
To ensure a safe and hygienic return to work, the Cereal Systems Initiative for South Asia Mechanization Extension Activity (CSISA-MEA) provided water tanks with handwashing points and knapsack sprayers to 50 workshops employing 1,624 staff in Bogura and Jashore to disinfect the workshops and tools. To create awareness on COVID-19 prevention and guide staff on using the handwashing points and sprayer, the CSISA-MEA team distributed low text graphics-based user guides and WHO designed flyers. The flyers also show staff the precautions they should take at home to prevent COVID-19 infection.
Since behavior change is a complex process, the use of more than one approach is often needed. Therefore, workshop owners and workers were sent SMS messages weekly, reminding them of the need to wash hands, disinfect the workspaces and practice other COVID-19 mitigation actions such as maintaining social distance and wearing face masks.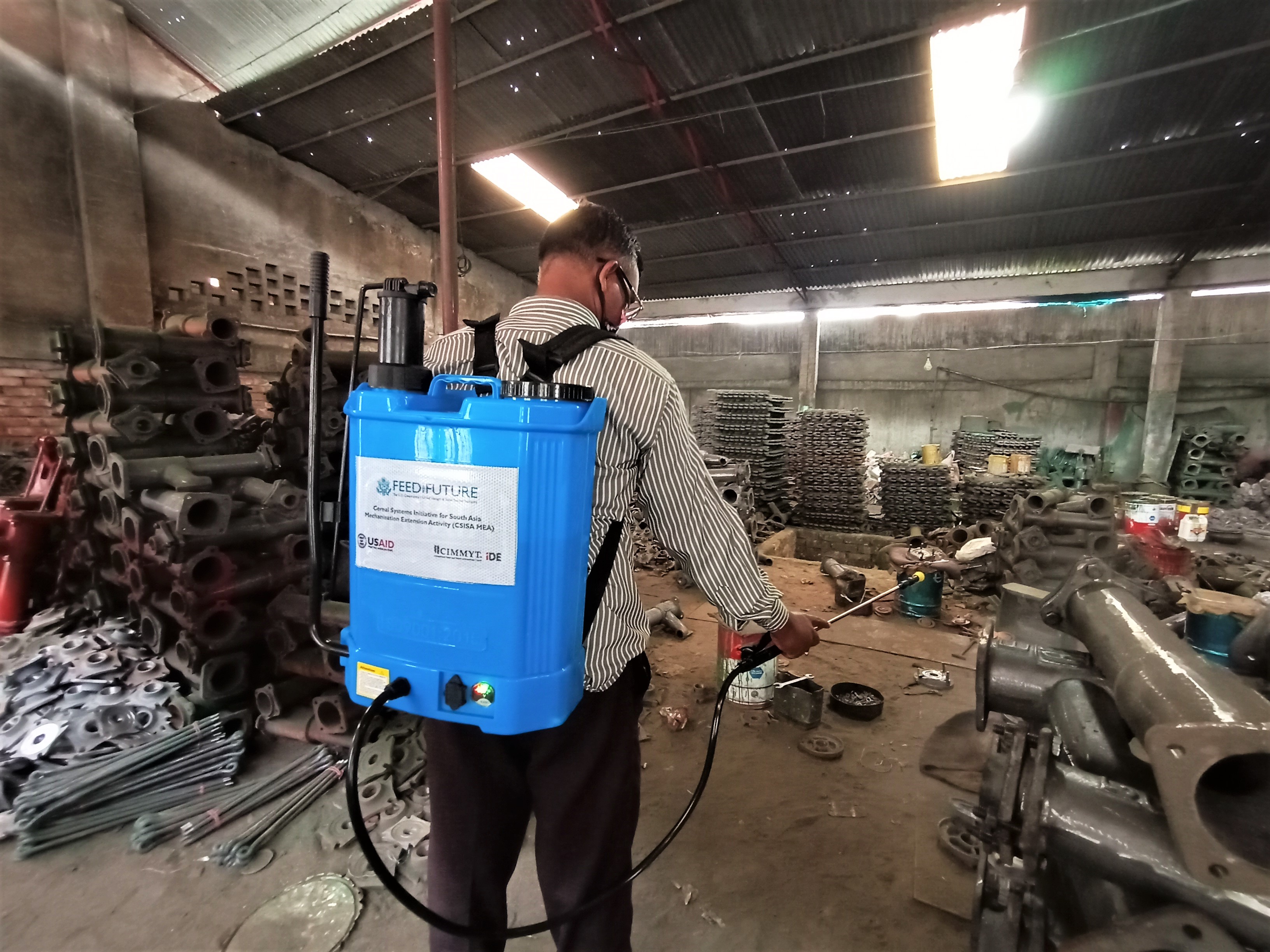 Ahsan Habib, a workshop owner in Bogura, said, "This equipment is a blessing for my workers and me.  I have 35 workers and before, they had to use the small tank for handwashing, which was not adequate for many people. Now I can ensure their safety. At the same time, we disinfect the machines with the sprayer before we start working."
The relatively small investments in equipment and provision of information provided through this USAID-supported activity has helped 50 small companies operate safely in the pandemic. The new equipment and practices allow them to make and repair the machinery that keeps agricultural production running in Bangladesh and contributes to ensuring national food security.