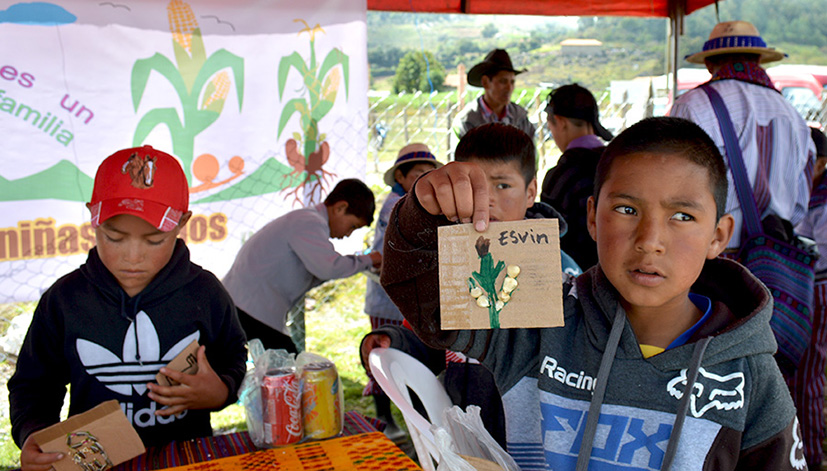 Buena Milpa is the Sustainable Intensification Strategy for Latin America promoted by CIMMYT in Guatemala. It aims to foster innovation to reduce poverty and malnutrition, and enhance the sustainability of maize systems in the Guatemalan highlands.
Recently the Buena Milpa Project took an active role in the XX Lamb and VII Agrobiodiversity Fairs held in the Cuchumatanes Sierra, Chiantla, Huehuetenango, Guatemala, which brought together different social organizations and inhabitants from several departments (states) in the country's western region.
Each year, the Association of Cuchumatan Organizations (ASOCUCH), Buena Milpa's social institution, holds agrobiodiversity fairs where farmers exhibit and exchange varieties of maize, potato, bean, yam, and other crops that they grow on their farms. The objective is to promote the protection and conservation of agricultural and livestock diversity (especially of native maize). During the event, there were tables with displays on themes such as agrobiodiversity to support food security, climate change, and the environment.
During the fair, Buena Milpa made presentations on the work being done in the western region, where the general objective is to foster innovation to reduce poverty and malnutrition, while enhancing the sustainability of maize systems. Maize fields there are diversified by sowing amaranth, which is an important component of the region's human diet. Amaranth tastings were held to emphasize that it's also important to consume it. Informative materials were distributed and the participants were made aware of the importance of conserving and protecting native maize, in the Mayas' native tongues (mam and popti').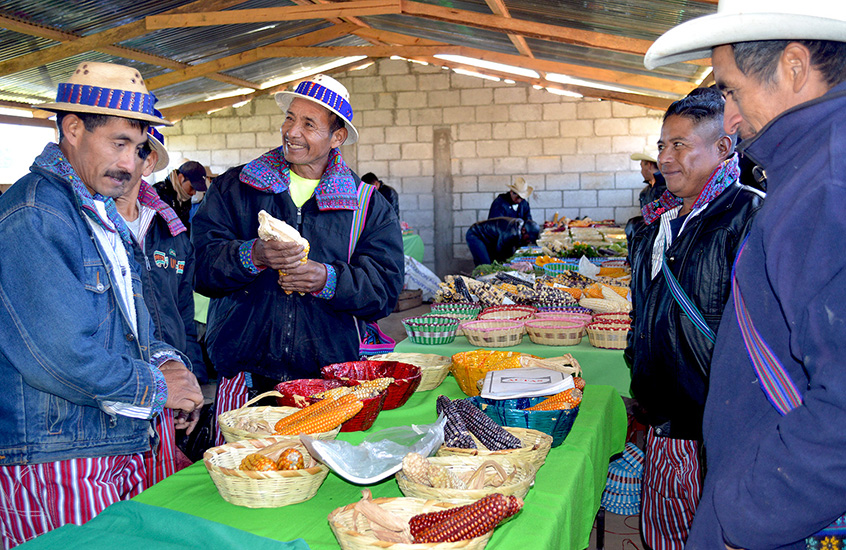 The Buena Milpa team also provided a space where girls and boys of different ages could take part in learning exercises with seeds of maize and other crops in order to teach them to protect and conserve nature and the native maize varieties. The reason for holding these activities for girls and boys was to allow the women to participate actively in the events. The social and economic reality of rural native women is complex, and they have no one to look after their children. For this reason, they are forced to take them along to these events, where they cannot pay full attention to the presentations because they are keeping an eye on their children.
These CIMMYT-led activities raised awareness among the region's inhabitants of the importance of conserving and protecting native maize, adopting crop diversification, and conserving soil and water as a vital part of sustainable native farming in Guatemala's highlands. The participants were also made aware of the value of women as agents of change, as well as the importance of fostering love for nature and protection of native seeds in young children.