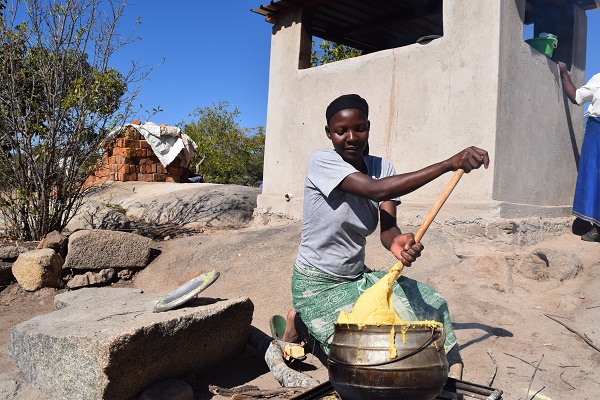 NAIROBI, Kenya (CIMMYT) – The prevalence of "hidden hunger" due to micronutrient deficiency is a big issue in sub-Saharan Africa, which has been identified as one of the most affected regions with 30 percent of the population undernourished.
Biofortification of crops by increasing levels of vitamin A and protein in maize kernels is one effective way of improving diets of the rural poor and smallholder farmers.
CIMMYT and partners continuously develop improved maize varieties with enrichment traits. In particular, pro-vitamin A varieties – a biofortified orange maize developed in partnership with Harvest Plus for the southern Africa region and Quality Protein Maize. In addition to the nutritious component, these varieties are also tolerant to drought and common diseases while at the same time meeting yield potential goals amid efforts to achieve food security.
Bred using conventional methods, pro-vitamin A maize varieties are also stress tolerant compared to commercially available white, yellow and currently available orange varieties in the market.
"To date we have released 11 varieties, six in Zambia, four in Malawi and one in Zimbabwe. We anticipate additional releases of three hybrids in Zimbabwe by end of October 2016," said Thokozile Ndhlela, a maize breeder at CIMMYT in Zimbabwe.
Since many African consumers prefer white maize, it has increasingly become critical to overcome biases toward nutritious non-white maize varieties to encourage adoption and increase uptake.
The basis of the bias is related to the fact that yellow maize is generally grown for livestock feed in some regions and less popular for human consumption. It is also associated with poverty because volumes of non-white maize was imported into major maize growing countries in sub-Saharan Africa following a famine that hit the region in the late 1980s and lasted into the 1990s. This relief maize was disliked because it was poorly stored, turned rancid and acquired a bad taste.
The impact of memories of poor flavor and biases against non-white relief maize was initially underestimated by the agriculture for development sector, until it became apparent that it did influence smallholders' decisionmaking regarding whether or not to adopt improved varieties.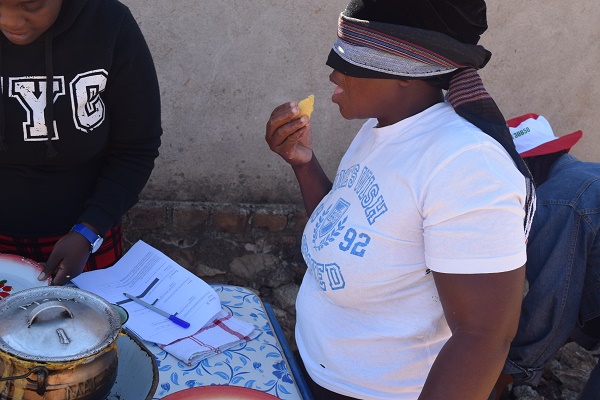 "Taste forms a very important trait in maize adoption," said Rodney Lunduka, a socio-economist at CIMMYT. "In the case of the orange maize in Zimbabwe, the main reason for non-adoption is, in fact, taste. Farmers indicated that the old variety called Kenya that was distributed during the famine of the 1980s and 1990s had a very bad taste."
In an effort to counteract the negative legacy of non-white maize, CIMMYT organized a taste evaluation exercise with farmers in the five districts of Marondera, Mrehwa, Zaka, Bikita and Mutoko in Zimbabwe. The farmers were blindfolded and participated in a taste test of a maize cornmeal food staple known in Zimbabwe as Sadza prepared from the orange pro-vitamin A maize flour and white maize flour. They were asked to rate the meal on taste and smell. Almost 240 farmers (119 female and 119 male) participated in the evaluation exercise.
"The farmers were adequately briefed about the exercise and not allowed to see the Sadza before testing," said Lunduka. "This helped to remove any biases based on sight, so that they are not influenced by color but taste."
The evaluation it found that 80 percent of female farmers and 84 percent of male farmers preferred the orange Sadza saying it had better taste and flavor.
"These results show that there is an opportunity to reach out to farmers with this nutritious maize, hence there is need to continue breeding for more robust varieties that will not only be nutritious but also competitive in terms of productivity," Ndhlela added.
After the evaluation, most involved in the taste test, flocked to the Sadza made with orange maize.
In turn, greater availability of pro-vitamin orange maize can boost micronutrient levels and substantially lower the risk of hidden hunger.