The CGIAR Research Program on Wheat (WHEAT) is proud to release its 2019 Annual Report, celebrating shared achievements through partnerships around the world for the seventh year of the program.
In this year's report, we highlight cutting-edge work by researchers and partners — particularly our primary research partner, the International Center for Agricultural Research in the Dry Areas (ICARDA) — to help farmers grow wheat that is nutritious, resilient, and high-yielding, while decreasing environmental impact.
DNA fingerprinting, a smartphone-powered warning system, no-till innovations and the joint release of 50 new CGIAR-derived wheat varieties are just a few markers of success in a busy, challenging, and exciting year.
The threat of the current global pandemic highlights the crucial role wheat plays in the health and livelihoods of millions. We look forward to continued productive collaborations as we transition with our partners into an integrated, inclusive One CGIAR designed to meet the UN Sustainable Development Goals.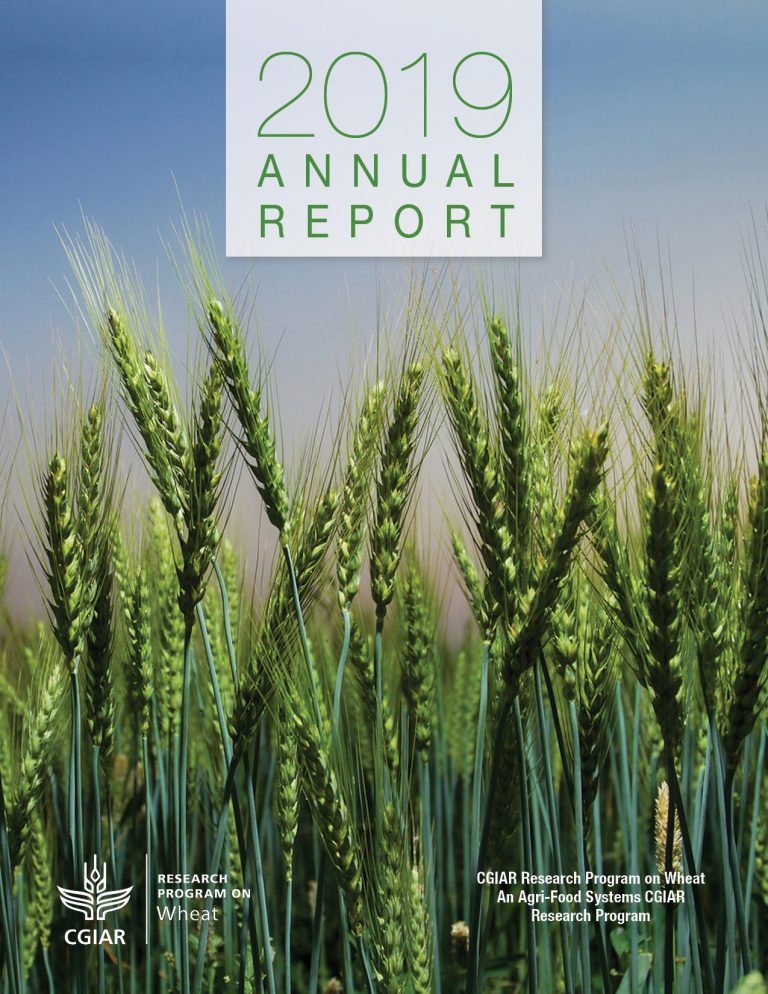 Read the WHEAT Annual Report 2019
Download a PDF Version of the WHEAT Annual Report 2019