The CGIAR Research Program on Maize (MAIZE) is proud to release its 2020 Annual Report.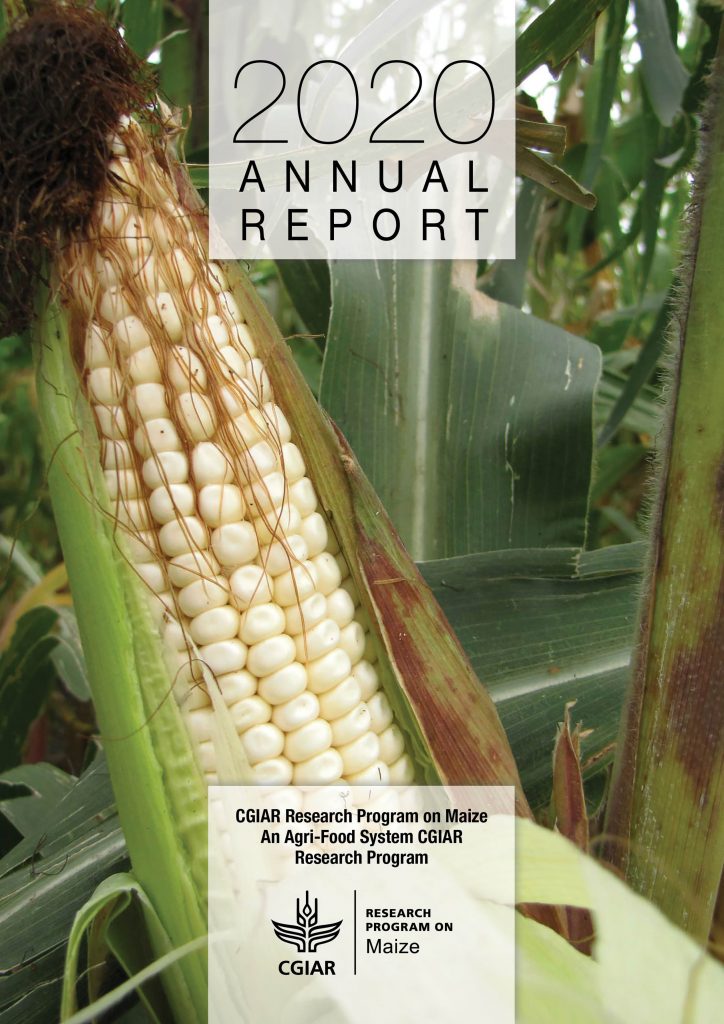 Read the 2020 MAIZE Annual Report
In 2020, faced with the extraordinary challenges posed by the COVID-19 pandemic, MAIZE continued its mission to strengthen maize-based agri-food systems while improving the food security and livelihoods of the most vulnerable, especially resource-constrained smallholder farmers and their families.
MAIZE and its partners made great advances in the development of improved stress-tolerant maize varieties, the battle against fall armyworm (including the announcement of three first-generation fall armyworm-tolerant maize hybrids), testing and promoting of conservation agriculture and sustainable intensification, and in deepening our grasp of how to best empower women in the quest for gender equality and social inclusion in maize-based agri-food systems.
Led by the International Maize and Wheat Improvement Center (CIMMYT), with the International Institute of Tropical Agriculture (IITA) as its main CGIAR Consortium partner, MAIZE focuses on increasing maize production for the 900 million poor consumers for whom maize is a staple food in Africa, South Asia and Latin America.