Annual Reports
The annual reports of CIMMYT and the CGIAR "Maize" and "Wheat" Research Programs provide an overview of institutional goals, finances, the big issues we address through research, development, and training, and accounts of outputs and achievements.  You can click on the titles below to view the most recent numbers or enter our publications repository to find older reports.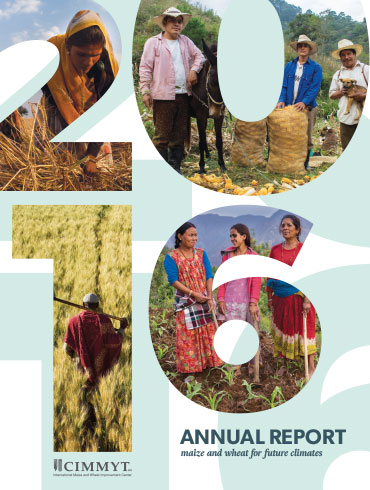 CIMMYT Annual Report 2016:
Maize and wheat for future climates

In this report CIMMYT gratefully acknowledges 50 years of contributions from staff, partners and funders, and describes continued efforts to create a food- and nutrition-secure future through sustainable and climate resilient maize and wheat farming systems and improved varieties.
---